If you own a property or are a landlord in Oklahoma, you should always look for ways to boost your operations and efficiency.
Have you ever considered the advantages of utilizing real estate software? These days, with the ever-evolving technology landscape, such tools have become an indispensable part of successful property management.
They introduce automation, ease of use, and strong analysis in making a significant difference in the rental business. That's why professionals with real estate license in Oklahoma use this software rather than getting stuck into traditional ones.
Real estate software isn't just about convenience but also financial prudence. It's a cost-effective solution allows you to easily manage accounting while offering tenant screening services at your fingertips.
In this article, you will learn how using real estate software can benefit landlords in Oklahoma. So without further ado, let's get started.
Why is Real Estate Software Useful for Rental Business?
Real estate software is a game changer in streamlining the rental business to make it as smooth as the summer breeze over the Sooner State.
With the right tools, you can easily manage all aspects of the rental business from a single interface. This software will help you track rent payments and maintenance requests and assist with marketing vacant properties and screening potential tenants.
You should also get access to the financial reporting features that will provide insights into how well each property will perform financially.
Professionals with real estate license in Oklahoma know the market where prices fluctuate based on location, demand, and other factors. Using real estate software helps you stay ahead of the curve.
It also provides data analysis capabilities that will allow us to know the trends in the occupancy rates and average rents for similar properties in specific areas. This empowers you to set competitive rents that attract tenants without underselling yourself.
Affordable
Oklahoma professionals with real estate licenses find that investing in property management software can significantly cut costs. That's why managing your properties in the Sooner State is affordable.
The software will optimize many operations, like rent collections, tenant screening, and maintenance requests. It will eliminate the need for additional manpower or outsourcing the tasks.
Many real estate software options offer flexible pricing models catering to landlords of different scales. The real estate software lets you make data-driven decisions about your investments in Oklahoma's diverse real estate market.
Can Manage Accounting Easily
Managing your property's finances can be made easy with the right property management tech. In Oklahoma, where rental properties are rising, staying on top of your financial records is important.
Real estate software will make it much easier by providing tools for tracking income and expenses, generating invoices, and managing tenant payments.
These systems also offer comprehensive reporting features that allow you to analyze cash flow trends, compare projected vs actual revenue, and crunch numbers in real-time—all within a single dashboard.
In other words, it simplifies complicated accounting tasks, so you will no longer have to be an expert accountant to keep your financial house in order.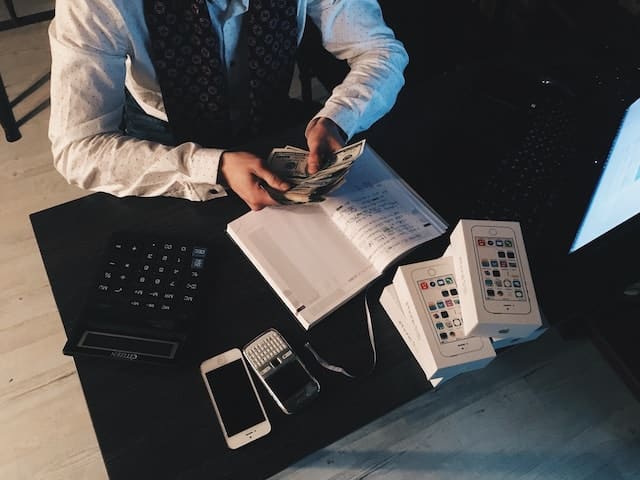 Screening Services for Tenants Made Easy
Feeling overwhelmed by the tenant screening process? Having property management software or technology, it's like having a personal assistant handling all background checks and credit reports for you.
This depends on the software you choose, as there's also an added layer of intelligence that will look into the rental history and criminal records.
This will also benefit Oklahoma's competitive real estate market, where easy yet thorough tenant screenings can give landlords an edge.
The systems also often come with scoring models that will analyze and interpret the data to give you a clearer picture of your prospective tenants.
Remember, ideal tenant selection will lead to fewer issues – lower turnover rates, less property damage, and timely rent payments. That said, it will ensure your investment in Oklahoma real estate remains profitable.
Easy to Access
Accessing these property management tools is a breeze, providing important tenant information at your fingertips.
No longer will you have to shuffle through piles of paperwork or make frantic calls to verify details. Instead, everything from tenant history, rent collection status to maintenance requests can be viewed and managed directly from your smartphone or computer.
In just a few clicks or swipes, you can pull up a comprehensive report that will help you analyze the trends and make data-backed decisions for your property portfolio.
Truly, this level of accessibility not only simplifies daily operations but sets up landlords for long-term success within Oklahoma's competitive real estate market.
Automated Work Management
Using real estate software in Oklahoma can be a game-changer for landlords. It streamlines all the responsibilities related to owning and managing properties into one easy-to-use platform.
This includes advertising vacancies, screening tenants, tracking rent payments, and managing maintenance requests.
The system does most of the heavy lifting for you so that you can focus on what matters – expanding your portfolio and growing your business.
The advantages are real when considering Oklahoma's real estate market, where rental demand is high, but tenant expectations vary greatly across different regions.
Real estate software allows you to analyze data efficiently even if this diverse landscape becomes challenging. The landlords can capture critical data points – like rent payment histories or repair request frequencies – and make informed decisions based on these insights.
So you are saving time with automation and improving the quality of your managerial decisions using accurate, timely data provided by real estate software solutions.
Increased Transparency and Visibility
The software oversight helps you respond to issues quickly and efficiently while keeping a complete record of each step taken along the way.
Patterns emerge, like frequent maintenance requests from a particular tenant or repeated late payments from another. These insights can help you make informed decisions about renewing leases or adjusting rent prices.
That's why embracing technology isn't just about streamlining operations; it's also about enhancing communication, fostering good relations, and making data-driven decisions that elevate the overall experience for everyone involved in the property management process.
Conclusion
In the competitive Oklahoma real estate market, you've seen how real estate software can be a game-changer. It's affordable and simplifies accounting. It also streamlines tenant screening and grants easy access with automated work management.
So why wait? As a landlord, you should embrace this technology for the rental business. You'll save time and make informed decisions based on reliable data analyses.
(Visited 7 times, 1 visits today)