If you are looking to boost your online presence in the 21st century, there are many different options available to you. From social media or sharing video content on Vimeo to getting involved with online forums, the choices in this area are many. While all these are worth looking at, one of the best, surely, is having your own personal website.
Why bother with a personal website?
No one can doubt that we all now live in a truly digital age. Everything – from how we listen to music to how we search for jobs – happens online, and this makes having the best presence as an individual absolutely essential. When it comes to this type of personal branding and online PR, your very own website is a great tool to have.
The real beauty of a personal website is that it does what it says on the tin! It is entirely yours to showcase what you want the world to know about you, say what you want and show everyone what skills you have. It is also great for letting people know what you care about as a person and helps express your own personality online.
Setting up your own website is vital
In days gone by, meeting new people was done at the local mall, and getting a job was about handing out resumes to businesses you wanted to work at. People got to know you either through spending time in person with you or via a physical interview. This has all changed now, thanks to the digital revolution, and much of what used to happen off-line happens online now. Even the resumes are digital now, there's a ton of useful resume-generating tools out there.
With this in mind, here are some awesome reasons you need your own website to give your online presence a lift:
* Everyone else has one – while it is important to not just follow the crowd blindly, sometimes you have to be where it's at! Pretty much everyone has a website of their own now, which means you will look out of touch and behind the curve compared to others if you don't. This is especially true for job hunting, where employers will often want to see your own website to gauge your skills and personality.
* Great for networking – a lot of what happens online around building your presence is to do with networking. Although a lot of this can happen on social media channels, such as Facebook, your own website is also very important. This will allow people to connect with you on a deeper level, along with helping you build up a network of website visitors who will make you more visible online.
* More traffic – another great plus with a personal website is that it will help get your name and personal brand out there in front of more people. If you put the work in with correct SEO techniques, you should rank highly in the search engine results. This means that far more people will become aware of you from conducting internet searches than if you did not have a website.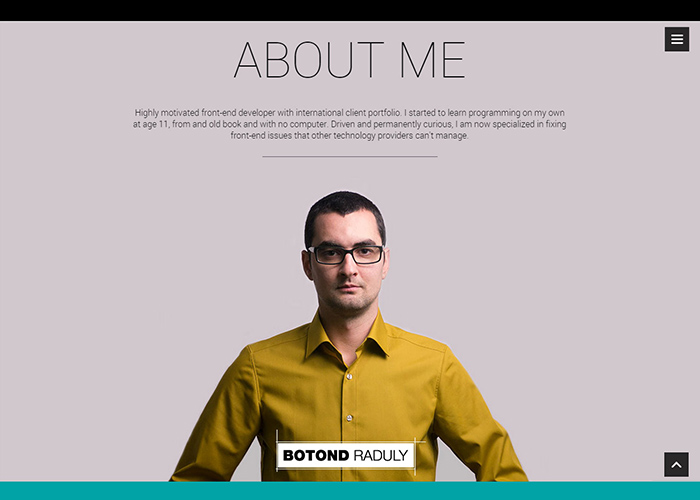 * Helps build trust online – for many people, someone with their own website is more trustworthy than someone with just a social media profile or email address. Therefore, having your own website will boost your online presence by establishing greater trust with the public, which will make you more popular. It all comes down to the feeling that no one who is dodgy would make the effort to build a personal website and keep it updated.
* Superb for building your personal brand – the key thing that most people will want to achieve when boosting their online presence is to make everyone more aware of them as a brand. This is especially true for job hunting, where having the right type of image can open many doors. With your own site, this is done on a global scale and around the clock, as websites never sleep.
It Is Worth Doing, Even For Professionals
Although many people will create their own site to look for a job, they are still highly advised even if you are currently employed. Dr. Mark Green shows just why this is true, with his fabulous personal website. Even for a respected professional like him, a personal website gives a fantastic chance to show more personality and previous life experiences. Thi, in turn,n helps you to connect with more people, outside of where you may be working right now.
Create Your Own Personal Brand Today
If you don't have your own website already, it really is worth thinking of making one. There are many website building services around now to help if you don't want to code it all yourself. Or vice versa, if you want to create by your own, there are many worthy website builders nowadays that are very easy to use and will not require any knowledge and experience on web coding or site formulating. Doing so will greatly improve your online presence and make you far more visible to many more people.
(Visited 373 times, 1 visits today)