Geek Squad is part of Best Buy, a big-box retailer that has over a thousand stores in the United States. According to Bloomberg, the reason Best Buy has not succumbed to the fate of many of the big boxes today is because of its CEO, Hubert Joly. According to Bloomberg, Joly has an understanding of how to show customers that his organization values their time. His company is able to value customer time in such a manner that they capture some of it as well.
In the success story of Best Buy, their Geek Squad, and their new home advisors, there are many lessons for other companies on how to help your customers have success.
What is Customer Success?
According to UserIQ, customer success is something that is far and above customer satisfaction. In fact, one can have a satisfied customer that utilizes your company for one product or service who is very pleased with that particular offering. Still, the customer may not be able to navigate easily through your website's clunky user interface. The satisfied customer may not be aware of other products or services that your company provides that will provide value for him. That satisfied customer may not know of the other information that you provide on your website that may have value for him.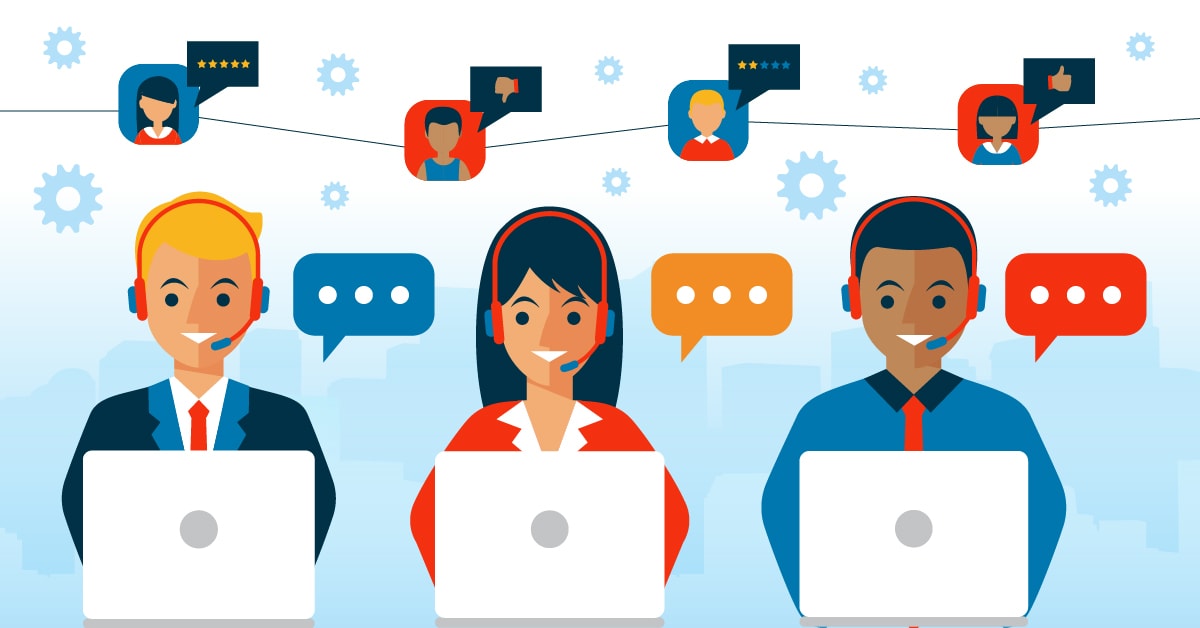 CS goes beyond providing satisfaction and value for just one product or service. It involves making every portion of your company's interaction with that customer smooth and full of value. Websites need to have means of getting customers from being stuck to getting what they want. This should not involve having to call a customer service representative. CS entails training customers seamlessly to discover other valuable products and services your company can provide. CS entails knowing the demographic subsections of your customers and targeting the information you provide them – both in real-time on your website and through your email campaigns.
What is the Geek Squad?
Best Buy's Geek Squad are employees who work online, over the phone, in the stores and in customers' homes providing installation and repairs of their electronic devices and/or appliances. Best Buy has also rolled out home advisors who will come out for free and help customers with things such as learning how to command Alexa or figuring out how to make their home smarter.
What are Some CS Successes of the Geek Squad and Best Buy?
The Geek Squad Services Are Provided in Every Format
Some customers live close to a Best Buy and prefer to bring in their electronic device that is not working. The squad can visit your home to do things like install security cameras or a wireless router system. Some help can be provided over the phone or online, for the customer's convenience, like virus removal.
The Geek Squad Will Repair or Install Any Tech, Regardless of Where You Made the Purchase
Since the Geek Squad will repair or install your tech or appliances, regardless of where you purchased the items, Best Buy is allowing the customer to find value not only in the Geek services but also in the recommendations that technicians will make of upgrades or other Best Buy products that they notice may be needed. Squad members can show customers the product on the Best Buy website and sell the product right there in the customer's home and often arrange for same- or next-day installation.
The Geek Squad Will Suggest Other Products the Customer May Need or Like
When Geek Squad members are in your home, they are trained to ask in a questioning, rather than sales manner, if the client would like a certain product that the repair person notices might be a great addition to the home, like a new 4K television, for example.
In-Home Advisors Help Customers Understand How to Modernize Their Electronics
The in-home advisors, as they help customers with a minor request, such as learning how to use Alexa, can suggest additional smart-home upgrades that work with Alexa, such as thermostats and lighting. They can be called out to advise customers of products that Best Buy sells that are improvements to their current electronics and appliances.
Also, the in-home advisors can coordinate with the Geek Squad for repairs and installations, often for same-day service. This provides customers with fairly instant gratification and value.
Their Website Works Seamlessly
Before 2016, the Best Buy website pointed customers to sales items that were not in stock and another horrible website faux pas. Since 2016, the website seamlessly provides customers with choices and suggests related products.
They Updated Their Delivery Infrastructure
In order to compete with Amazon, Best Buy has updated its delivery software and provides two-day, free delivery everywhere on orders that total $35 or more. Customers can pay for next-day delivery for a fee in a number of cities. They also lowered their cost on delivery of items under $35. Customers don't want to wait for a week to get the items they purchase online.
According to the New York Times, one of the largest changes that improved delivery speed was having each local store be able to ship items to local customers, rather than customers waiting for deliveries from the main shipping warehouse.
Customers Want to See the Differences Between Major Electronics Offerings in Person
According to Bloomberg, Best Buy allows its customers to do what they cannot do online and what competitors do not yet promote, they allow customers to work with competing brands in their stores. Brands such as Apple, Samsung, Microsoft, Sony, and even Amazon and Google pay to rent boutique space within Best Buy stores in order to exhibit their products for customers. Sometimes, representatives of the brands sell them within Best Buy.
Other times, the brands train the Best Buy salespeople to sell their products. Thus, customers are able to go into a Best Buy and make hands-on comparisons between, for example, Alexa and Google Home.
They Provide a Price Match to Amazon
According to the New York Times, rather than have a customer look at a product in their stores and go buy it on Amazon, Best Buy provides the same price point as Amazon to ensure the sales will happen there on the sales floor.
Thus, Best Buy and Geek Squad customers benefit from a customer success mentality and culture that permeates the company. They make every effort to provide value for the customer, value the customer's time, provide ease of use and help the customer find more products and services of value they can purchase within the company.
(Visited 243 times, 1 visits today)