General Electric (GE) started back in 1892, founded by inventor, Thomas Edison. Over the years, this company has grown into a multinational powerhouse manufacturing various products, including aircraft engines, healthcare technologies, and turbines. Here's a closer look at General Electric, its inventions, and how it has impacted the world as we know it.
Throughout the years, GE has managed to retain its position at the forefront of the technology and innovation industry, starting from the production of incandescent lamps to the manufacturing of aircraft engines. The company's expertise has created a lasting impact that has changed how every industry works, and it's made many seemingly impossible tasks possible.
Overview Of General Electric
General Electric is an American multinational conglomerate known for manufacturing a wide range of products across different industries. The company has a presence in over 160 countries and operates in various sectors, including aviation, healthcare, energy, electric power, and finance. GE has a broad portfolio of products with advanced technology that has consistently pushed the boundaries of engineering and innovation. The company has a proven track record of producing innovative products that create solutions to challenges and problems that arise in various industries.
How It All Started
The humble beginnings of General Electric can be traced back to the genius of Thomas Edison. While he was credited with the invention of the light bulb among many other things, Edison's most significant contribution may have been his vision for the future of technology and his ability to make it a reality. He established Edison General Electric Company in 1890, merging his various businesses. Meanwhile, a competing business, Thomson-Houston Electric Company, was growing rapidly, leading to a merger of the two companies in 1892, and so, General Electric was born.
In its early days, General Electric focused on harnessing the power of electricity for practical use in homes and industries. This mission was clearly reflected in the development of its first product, the incandescent lamp. However, the lamp was just the beginning. The company quickly expanded into other electrical innovations and products. In 1896, GE was one of the original 12 companies listed on the newly formed Dow Jones Industrial Average, and it remained on the list for the next 122 years, a testimony to its steady growth and consistent innovation.
By the turn of the 20th century, GE had already made significant advancements in electrical distribution, electric motor design, and generators, bringing light and power to cities and industries around the world. These early achievements laid a solid foundation for the company's growth and established its reputation as a leading innovator in technology and engineering.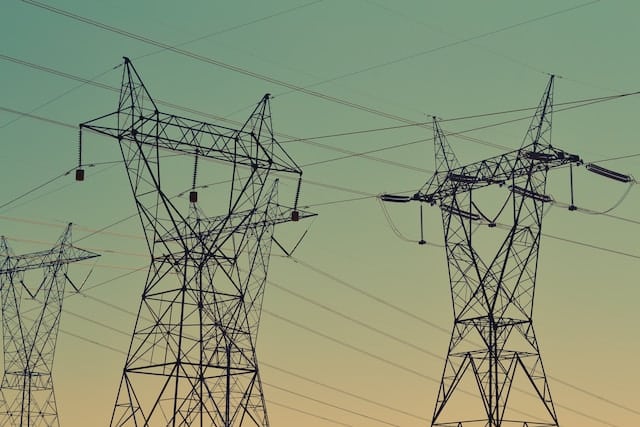 Power And General Electric
The power industry is one of the primary markets in which General Electric operates. They are known for manufacturing highly efficient and reliable turbines used in every type of power plant. GE makes both gas and steam turbines which are used to generate electricity in various industries, powering homes and businesses. GE turbines are known for their longevity, efficiency, and reliability, which is their key selling point. They also utilize the latest technologies to ensure that their turbines meet the highest standards.
It's not only turbines that GE manufactures, but smaller component parts that sit behind some of the world's greatest innovations. This includes products such as the GE Speedtronic Turbine Control which can perform tasks such as monitoring power supplies and shaft voltage monitoring. GE boards and turbine controls also provide added safety features, preventing potentially catastrophic events, and many more components that are essential to the operation of power plants.
GE has also made significant strides in renewable energy technology. One example is the company's Haliade-X offshore wind turbine which is capable of generating enough electricity to power up 16,000 homes. GE has worked alongside governments and organizations around the world to provide clean energy solutions for the future.
General Electric has a vast range of products that cater to different industries. Some specific products that are developed by GE include jet engines, gas turbines, steam turbines, wind turbines, and compressor systems. These products have been used worldwide in various industries such as aviation, healthcare, energy, electric power, and finance. Some of the key products manufactured by GE include the famous T700 turbo shaft engine, the H turbine system, and the HA gas turbine system. Each of these products has been designed to meet the specific needs of the industry in which they operate.
How General Electric Has Impacted The World
General Electric's impact on the world is nearly impossible to quantify; it has impacted nearly every industry through its products and innovations. GE's turbines have powered cities, homes, and businesses worldwide for over a century. Their work has been instrumental in the development of power systems that have enabled the creation of modern cities. Additionally, GE has invested heavily in renewable energy, striving to create more sustainable energy, and has consistently pushed the boundaries of technology and engineering.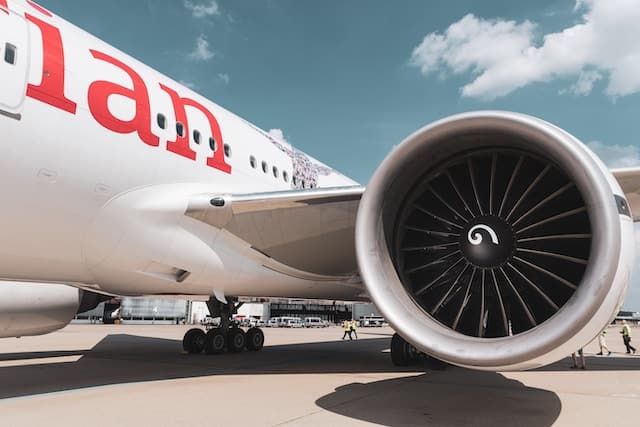 Technical Advances In Turbines Made By General Electric
The technical advances produced by General Electric in turbines have become a benchmark for the power industry. Their turbines are designed with state-of-the-art materials, intelligent software, and unique engineering features that make them more efficient, more reliable, and more powerful. For example, GE's "F" class gas turbines have revolutionized the industry by being more efficient and able to perform at higher temperatures. In addition, the HA turbine system is the world's first to achieve 64% efficiency through a combination of engineering and technological advances.
Suppliers Of GE Products
There are numerous suppliers of GE products, each with specialist skillsets depending on the exact sector and product niche concerned. One supplier of GE products for industrial automation is AX Control. This company has a background in control systems, HMIs and vision systems, and has a pre-certified inventory of GE turbine controls, among other products. While its sales teams have deep knowledge about the functionalities and potential of each of its products, engineers and technicians can make repairs and troubleshoot problems with existing technology. James Dodson, Managing Director of AX Control said: "GE is a beloved brand name in America for good reasons. Our experience shows us that some of the best turbine control products come from GE, and our team of specialists know how to use them to help our clients maximize their productivity and profits."
General Electric is a remarkable company that has consistently pushed the boundaries of technology and engineering. Their products, especially turbines, have been instrumental in powering the world for over a century. GE's commitment to sustainability and renewable energy shows that they are looking towards the future and are committed to a cleaner and more efficient future for all. As such, the expectation is that General Electric will continue to be a leader in the technology and innovation industry for many years to come, making products that help shape the world we live in today.
(Visited 30 times, 1 visits today)