Today's article is based on an answer to a question which is very popular in all forums related to Windows i.e. What are some best Free Games for Windows 8? Or What are Best Free Windows 8 Games? And if you're are you confused and not able to find some best gaming app which you can download on your Desktop and Laptop with Windows 8 installed in it, then we recommend you must check this article.
Windows 8 is one of the most popular operating system released by Microsoft's with lots of amazing features and has great potential to install games on it. No doubt there are lots of games available on Windows Marketplace, but most of them are not free and if you're the one who don't want to hurt your wallet, check the below list.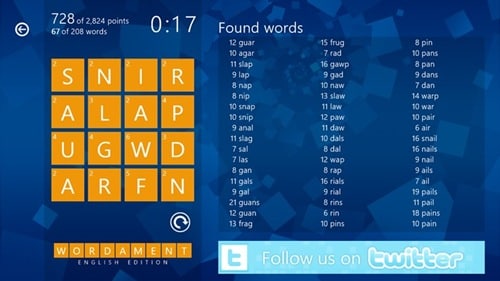 Wordament is a unique and highly addictive word game: a two-minute long word tournament where you compete in real-time, on the same board, against everyone else currently playing. Each board is unique and alternating rounds offer challenges such as two- and three-letter digram tiles and theme* puzzles. You can choose to go for the bonus points, try to find the most words possible or earn scoring bonuses by finding longer words.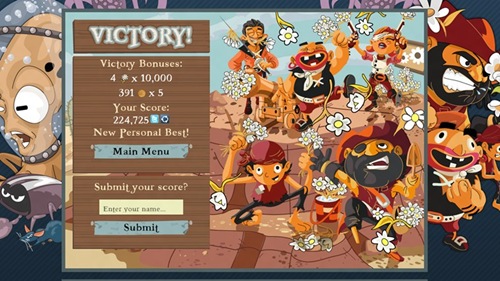 Pirates Love Daisies is full of fast paced Tower defense action in which Davey Jones is sending his minions to collect your most precious resource, your Daisies!! Hire a crew, and use them to thwart the creeps. This game features Multiple maps and game modes, you can also post your scores on a global Leaderboard.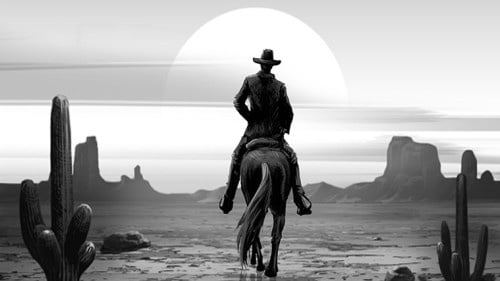 It's an amazing third person shooter adventure game in which you can explore a truly enormous and open Wild West frontier full of cowboys, bandits and more… unnatural enemies. So the game and make you enemy pay. But also keep in mind that:
Buck Crosshaw never shot a man who didn't deserve it, but now he's an outlaw who had to fake his own death and escape to Arizona.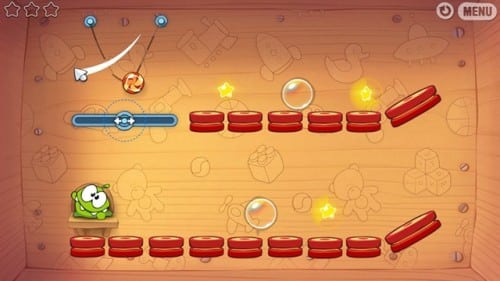 Cut the Rope is a physics-based puzzle video game for android. This Game featuring a little monster Om Nom which is hungry and the only thing which going to satisfy his hunger is Candy. And to feed him lots of candy you have to swipe your finger across the ropes to release the delicious bundles into his mouth. But don't forget to collect all stars and break the bubbles to get more points. This game has 11 boxes with 275 levels, Innovative physics gameplay, Adorable character, Outstanding graphics and Constant free updates with new levels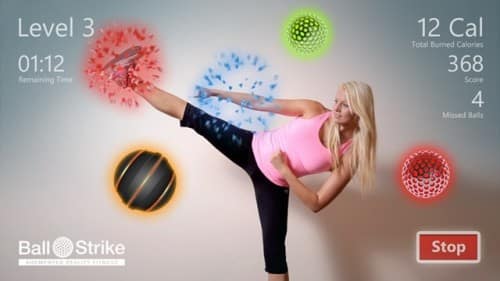 Get into shape now, using the latest technology. Simply stand in front of your computer's camera and start burning calories! You are motivated and challenged by this fitness application, where you use your body to twist, turn, kick, hit and jump to make the balls explode. You can share your crazy pictures through Facebook, Email and other social sites.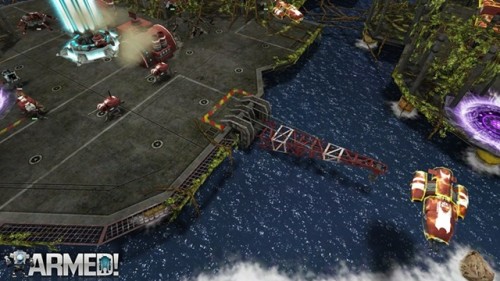 ARMED! is a sci-fi turn-based multiplayer strategy game puts you in command of a fleet of futuristic tanks, turrets, and robots with one mission: infiltrate enemy territory, crush their forces, and destroy their headquarters. In the game you can play ranked head-to-head games against online opponents, challenge your friends to a correspondence game, or battle the AI in single player mode. Game featuring 7 maps with unique artwork and more.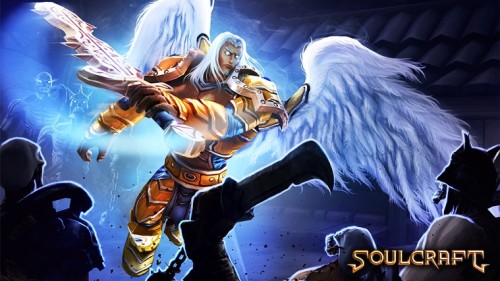 If you have been a hunter in enough dungeon crawlers and feel like you have been a warrior for all eternity already, answer the call, fight for the torchlight of hope, do your duty and choose to be a legendary hero in the action role playing game SoulCraft.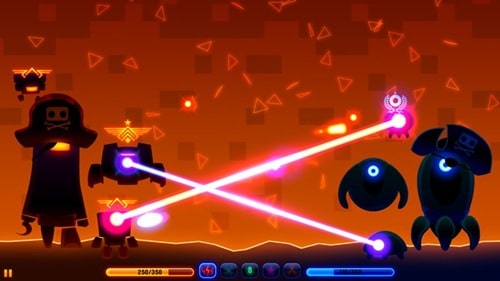 In the game great robot uprising machines took the planet over and now its time to payback. Rip through your enemies with lasers, electrocute them or fry them with microwaves. Deploy your own robots to fight for you or steal them from your enemy. Protect and upgrade your forces or throw them away in a ruthless wave of destruction.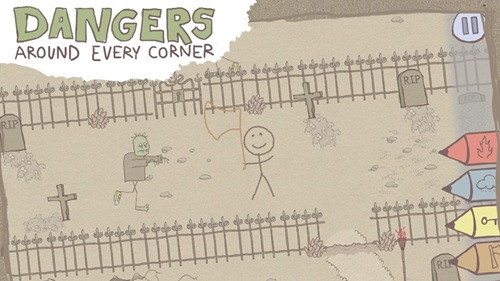 Draw a stickman is an amazing adventure game in which you have to draw a stickman, then guide him through a fantastic world of adventure! Using an assortment of pencils, draw elements, tools, and weapons to solve puzzles and overcome obstacles. In the game solve puzzles by drawing items or elements, 3 levels to explore (and 2 more bonus levels), Hidden secrets for additional replay value and New winter level.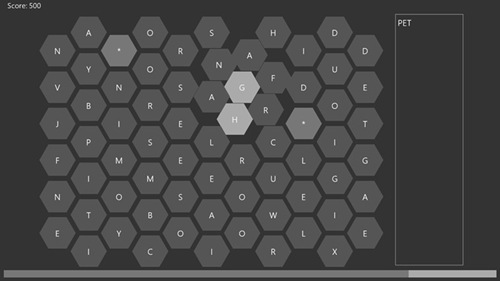 Word blast is a word puzzle game with an amazing user interface. A game featuring swipe to find words, Tap to rotate letters, Keyboard support (Type words), High score board (Top 20) and Friend high score board.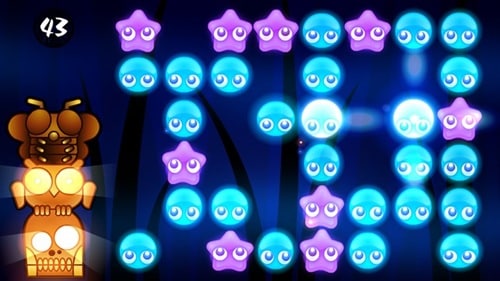 Totemo is an amazing puzzle game designed to soothe your mind and train your brain. In the game travel to enchanted places of the past with your witch doctor guide and solve over 100 logic tasks. Game featuring 100 amazing puzzles, Play Survival mode for extra challenge as you race against the clock, Compete with other players on online Leaderboards and Unique soundtrack composed by Kubatko.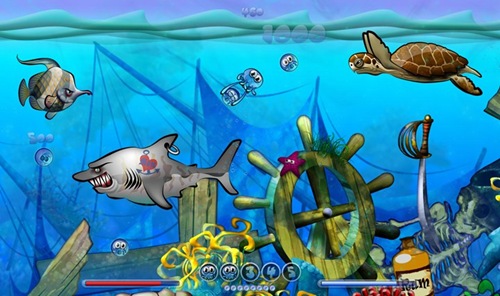 Jellyfish – Tentacle Debacle drags you into a world of dreamy underwater landscapes, colorful coral reefs and dirty harbor waters. Jelly the jellyfish is small, hungry and defenseless in the big wide ocean. And he lays many, many eggs, that have to be defended. Join the game and play six free-to-play-levels and many, many more in the purchased version, Hair raising arcade challenges through realistic water physics and gravity and more.
In the game help Inkarus build his flying machine by collecting gears and feathers using special, colored ink in over 25 levels over 3 worlds! Share your scores with your friends and create hundreds of unique solutions for every level.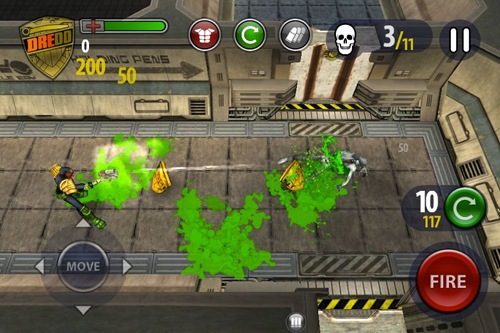 In the game you must protect Mega-City One from a zombie invasion for that you can arm yourself with a Lawgiver pistol and three other devastating, upgradable weapons. Fight four deadly zombie archetypes in thirty levels of game play. Choose from seven special upgrades to give you an edge over your undead foe. Game featuring four upgradeable weapons, Seven equipment upgrades, from Body Armor for Iron Will, 16 achievements to collect and more.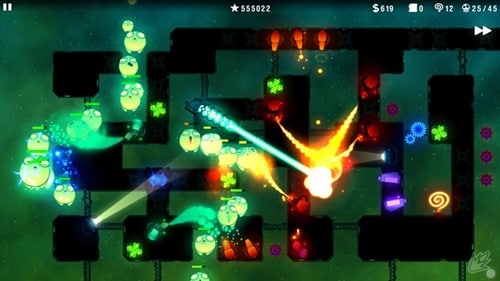 Radiant Defense is a tower defense game set in a vibrant universe invaded by countless alien hordes.. In the game build your space fortress any way you wish, set up a wide variety of weapons and traps and let the invasions begin. A game featuring More than 300 waves of aliens across 12 missions, 9 upgradable weapons to kill the aliens with style, 3 super weapons of mass defense and more.
Price: Free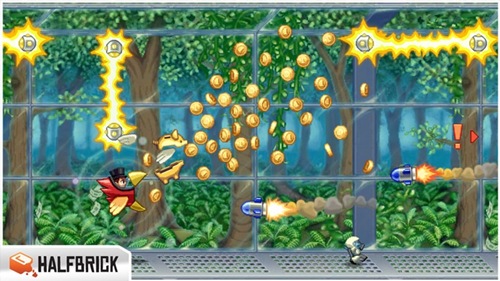 Start your adventurous trip with Barry as he breaks into a secret laboratory to commandeer the experimental Jetpacks from the clutches of science evildoers. Rain bullets, bubbles, rainbows and lasers downwards as you fly towards higher and higher scores. A game featuring a huge arsenal of Jetpacks and vehicles to unlock, equip gadgets for special abilities in The Stash, Dynamic missions, objectives and rewards, Compete with friends and aim for the highest scores. You can also unlock achievements and share your skills online.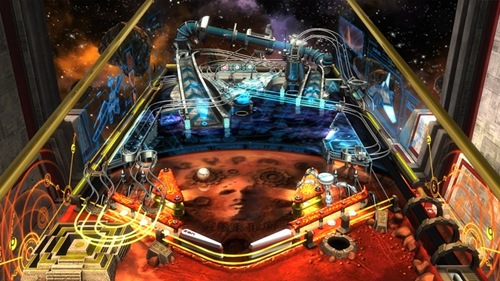 Pinball FX is back, and it is better than ever! Pinball FX2 offers brand new tables and a host of new features and improvements, including a new state-of-the-art physics model that surpasses anything available so far.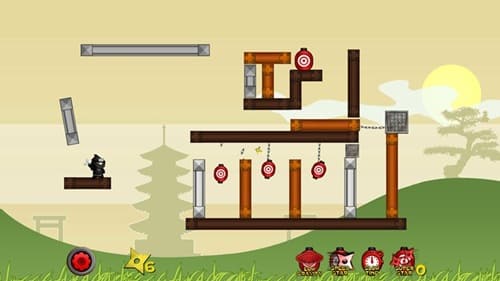 Shuriken ninja stars is amazing physics based and will ricochet or stick to different surfaces. Get the right angle to break the targets. In the new Shinto Mode you will observe a combine game play of Angry Birds and Cut the Rope. Use the level creator to create fun levels for yourself and others when you upload. You can rate, download, and play popular user sets so you'll always have new levels to challenge yourself with.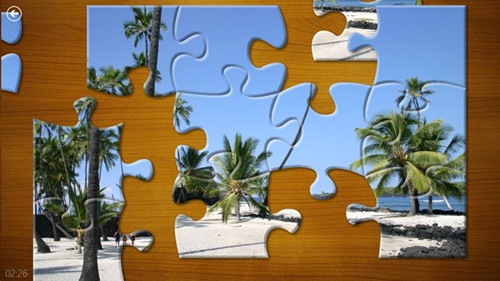 Fun and addictive jigsaw puzzles by the award winning PuzzleTouch.com. PuzzleTouch includes dozens of spectacular images and realistic jigsaw puzzles. A game featuring Supports multi-touch and mouse, Includes a variety of sizes and difficulties, 360º rotation, 100% mathematically unique shapes, Extremely realistic puzzles and more.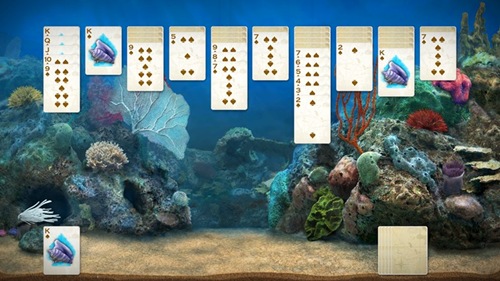 Solitaire remains the most played computer games of all time, and for good reason. Simple rules and straightforward game play make it easy to pick up for everyone, from age 8 to age 80. Now you can play everything online rather than downloading to your device.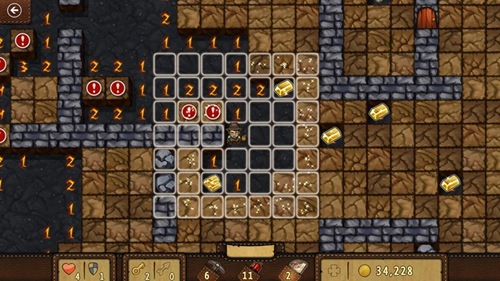 Play the classic puzzle game that has been a part of Windows for more than 20 years, now re-imagined for Windows 8. Featuring adjustable difficulty, classic Minesweeper gameplay, and a brand new Adventure mode, Microsoft Minesweeper is better than ever.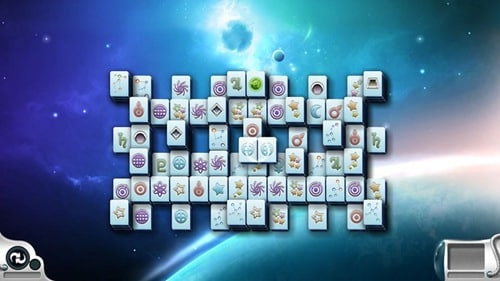 Microsoft Mahjong is the classic matching game updated with beautiful imagery, intuitive controls, and all the features that fans of Mahjong have come to expect. Game featuring four different themes with unique scenery and tiles, Daily Challenges, Four difficulty settings, Dynamic Undo system, Supports touch screen or mouse/keyboard controls and more.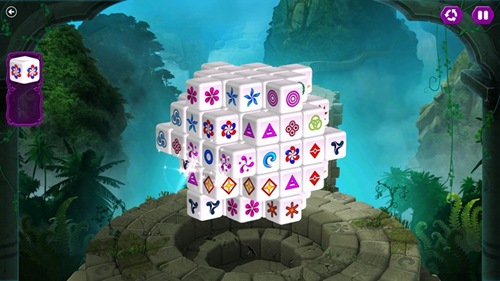 Taptiles is another amazing puzzle game in which you have found pairs of tiles to complete puzzles. When you are not able to find a match, just rotate the 3D puzzle to view the other side! Taptiles includes three game modes, countless puzzles, and Daily Challenges.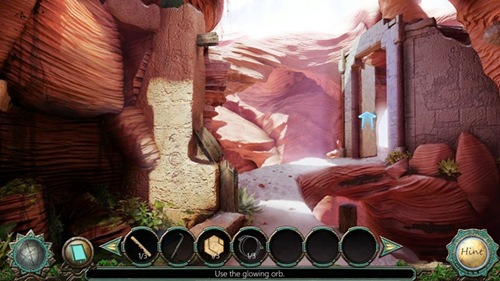 The best story-driven adventure game, in the game story begins with Jane Sinclaire adventures, but she's never experienced anything like the mysterious city of Adera. Now you have to help her to solve puzzles, collect artifacts, and explore the environments to reveal the mysteries of this new-found civilization.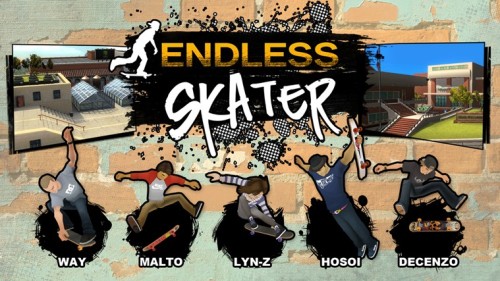 In Endless Skater you can Flip, Grab, and Grind your way to the longest runs and highest scores. Choose from five of the top professionals to ever set foot on a skateboard and jump into endless levels that challenge you to get as far as you can.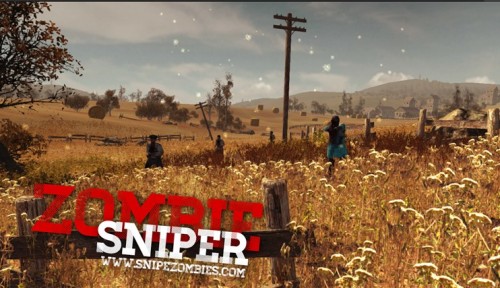 Survive against increasingly large waves of zombies using an arsenal of weapons in this beautiful first person shooter. Collect credits and achievements and scavenge the levels for ammunition and medipacks.
LEGO Hero Factory Brain Attack is featuring awesome 3D graphics, incredible weapons and an army of evil brains. Makuhero City is under attack and only you can save the day.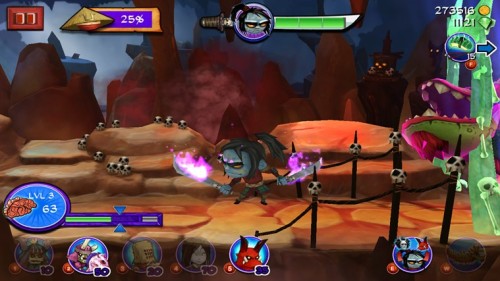 Samurai vs Zombies Attack is an amazing strategy game in which play as the heroic Samurai and defend your village against hordes of attacking zombies! Recruit allies and build defenses to stop them!
No doubt that we might have missed some good games, but you can use our comment section and let us know what your favorite Windows 8 Games.
Featured Image Credits: Gizmodo
(Visited 1,656 times, 1 visits today)