The second big screen version of Deadpool is as amusing as the first one, even if not decisively better. The film entertains by upending the oversaturated genre through its mercurial pacing and bucketful of laugh-out-loud references. However, it never feels like a finished product. Its predecessor took ten years in making and was evidently more polished. This one is a rushed sequel. As a result, it feels uncouth and patchy.
It still works in film's favor as it gels well with the character. What makes Deadpool distinctive than other superheroes is his avidity of taking risks. This film subjugates all of its flaws by browbeating them with its turbulent pacing. It unfolds and advances in true comic-book fashion. The opening credits are again a treat to watch as dozens of tentpole movies are mocked spectacularly.
While the freshness of the first film is missing as all the elements that worked before are honed and ramped up twice, it breaks free from the constraints of being an origin story. Twenty minutes lengthier than the previous chapter, the motor mouth anti-hero collaborates with the X-Men to face a frenzied, young mutant named Russell aka Firefist (Julian Dennison).Russell revolts against the abuse done to him by a covert anti-mutant facility disguised as an Orphanage. A part-bionic, time-traveling soldier Cable (Josh Brolin), comes from the future to stop Russell from going to a darker path.
The plot is a blend of Terminator 2 and Looper that allows solid character development. The theme of vengeance renders Deadpool with an opportunity to balance his puerile antics as he gets to demonstrate that he knows virtue. This undercuts his treacherous characteristic with a tale of righteousness. His relationship with Colossus is once more a highlight as we get delightful interplays between him and the metal man on grounds of morality.
Generates Plenty of Big Laughs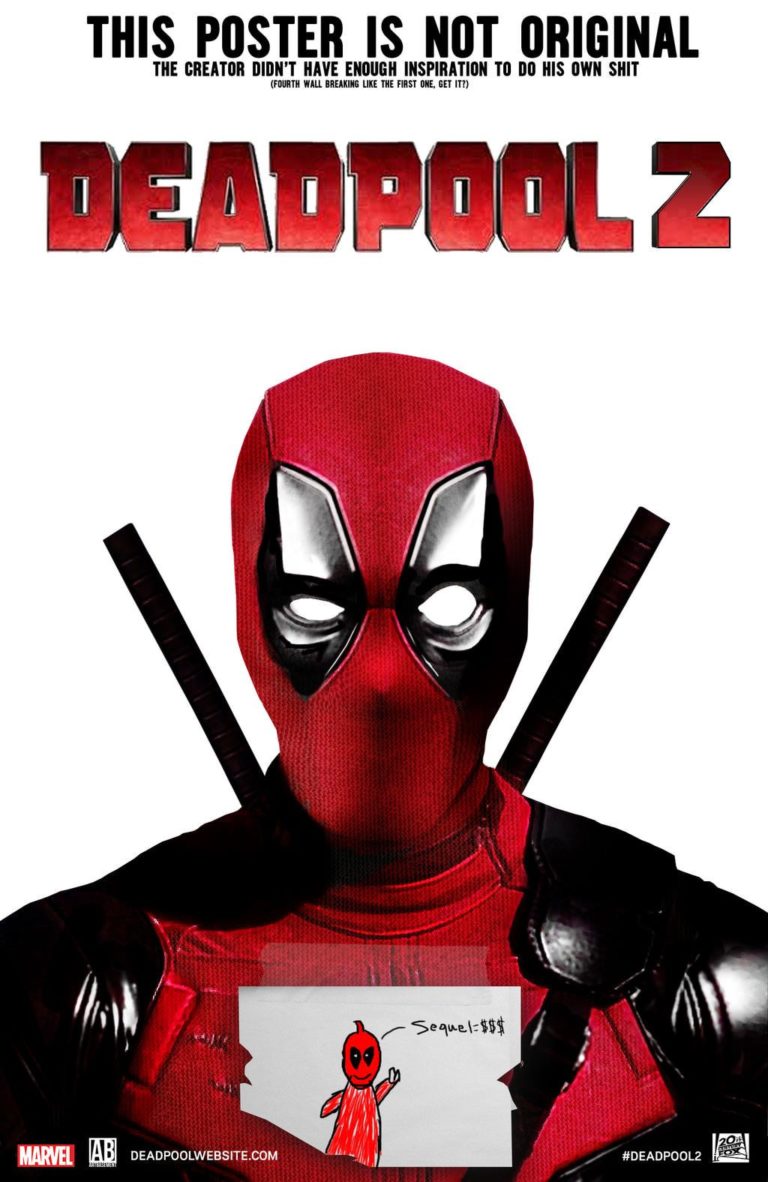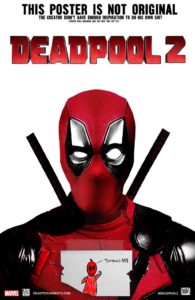 The film is jam-packed with meta-humor and pop-cultural references that make it a filthier version of Steven Spielberg's Ready Player One. The sheer amount of jokes keeps the eccentric comedic flow dash forward, pushing the potty-mouth appeal of the film to the front.
Like the plentiful jokes, there is an excess of characters. We are introduced to a lot of new mutants. While most of them are used for comedic purposes, a few pivotal ones are sidelined. The coolest dubbed Negasonic Teenage Warhead (Brianna Hildebrand) is given the least time as she only gets to hang out with her new girlfriend, Yukio (Shioli Kutsuna). It would have been more satisfying had she been given equal screen time as Zazie Beetz's Domino.
Ryan Reynolds In Element
Ryan still nails the character as he takes charge from the first scene till the last (stick for the insanely creative post-credits scene). He is to X-Men franchise what Robert Downey Jr is to Marvel Cinematic Universe. Credited as co-writer, he quips hundreds of one-liners varying from The Basic Instinct to Avengers: Infinity War.
Josh Brolin impresses as the gruesome replica of Schwarzenegger's T-1000. Juggling between two heavy-duty comic book characters at the same time – first as the 'Infinity Stones seeker' Thanos, and then as Cable, he does his goofier best in getting tea bagged by Reynolds and in bringing this nutty character to life.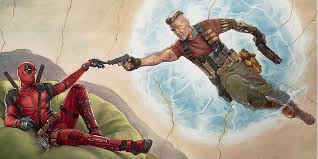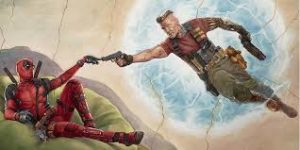 Produced on twice the budget of its predecessor, Deadpool 2 is still a relatively low-budget superhero movie compared to the gargantuan scaled Infinity War or Black Panther. The CGI of Colossus (voiced by Stefan Kapicic) looks clunky additionally some action scenes look very cheap. It doesn't matter too much as the man in the red spandex relentlessly breaks the fourth-wall, covering all the quibbles with his rib-tickling boffolas.
All said and done, Deadpool 2 is the perfect antidote to Russo Brothers' magnum opus that doesn't compel the audience to watch dozens of films prior to this in order to understand all the hoopla. Regardless of whether you are a fan or not, this one is watchable for the gags alone that ably strikes superhero fatigue out of the park.
Rating: 4/5
(Visited 109 times, 1 visits today)