Banners never fail to grab attention. Whether it is to attract the customers and increase the store foot traffic or to get noticed at any trade show, outdoor event or any exposition, custom banners, speak of business in a crisp and a clean manner. If you are fearing that you have to always compromise with ready-made banners or as a store owner are losing customer base due to limited options, don't worry, the season of customization banner is here.
With the world turning digitally-obsessed, every small to big businesses have turned online to expand their horizons, reach for new customers and diversify their income streams, but this has by no means made the print marketing obsolete. Print media has evolved eventually with various advancements in the technology and it still remains vital and vibrant, the impact of which is all set to skyrocket in 2019.
Capitalizing this newfound power can help the businesses to stand out from its competitors. The reason why print marketing is an effective medium of marketing is that it encompasses a wide array of custom printed marketing materials which can be customized as per the product and market needs. A customized banner is one such effective tool of print marketing.
What Role Do Banners Play Today?
Banners continue to be an effective attention-seeker with its flashy images & graphics and succinct messages even today. Printing banners is a humongous task as there's a lot to be decided upon like the sizes, material, finish, grommets, etc., before getting one printed. But today, with the innovation of software for that, getting a banner designed as per one's choice, have become quick and easy. That software is – online banner design tool. If you have more questions just ask the printer Queens.
What Can the Software Do?
Web to print banner design software comprises of a fully responsive online e-commerce store, a user friendly and interactive design studio interface for end-users to personalize ready banner templates and a comprehensive administration panel that allows the store owners to control every aspect of their online businesses, be it product catalogue, offering editable templates, quotations or orders with custom artwork in print-ready format, managing customers, offers and discounts and much more.
Banner design software comes with a lot of benefits for both the store owners and customers. Let's take a brief look.
Standard and Customized Banners
Ready to order standard banners, as well as editable banners templates, are available in it using which customers can personalize their banners as per their requirements and print accordingly.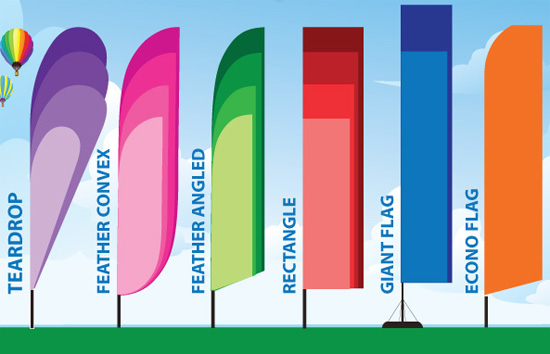 Mobile Quick Edit
The mobile users are more today than the web ones, which is why this feature will make it extremely easy for customers to carry out form-based quick template editing while on the move.
Multiple Shape & Size Options
Banners of all shapes and sizes with mask and overlay features are available for customers to choose from.
Unlimited Typefaces & Clip art
It comes with a library of fonts and clipart which a customer can configure and use to customize their banners.
Live Quotes
One of the best features, the customers can get instant live quotes of the pricing for customization by filling up the desired custom options like the material, size, finish, and quantity, etc.
Color Management
The customers need no more to compromise on colors, they can choose their brand color from the vibrant color options or pick any that matches their product e.g. vinyl, canvas, fabric or flags and get it printed. The store owners too can manage different color palettes and make changes accordingly.
Designer Studio
Web to print banner design software comes with a comprehensive designer studio that works on both desktop and mobile. It offers live customization, tool panel, save and share feature, easy page navigation, live pricing, layer management, image effects control, image upload option, clip art, and shapes. The customer can see a live preview of their customized banner and download it with their watermark as well and get it printed.
There's more to it, store owners can rejoice a lot especially with this innovative online banner design tool as it comes with excellent storefront and back end controls.
It allows the admin to manage multiple stores; orders; and user-accounts, to carry out Search Engine Optimization, to provide international support, font; color; templates; and clipart management, offers marketing promotions and tool, to enable m-Commerce to attract and convert customers on the go and others.
Loved This Idea of Customized Banner?
Providing customized banner solutions to your customers by integrating banner design software onto your store will only bring you more benefits as everyone today is a fan of customized things. And when you approach the expert in providing such printing trends – the benefits are only going to
double because we offer a few more customization options like 3rd party API integration, bulk import, and export, complex print workflows, white labeled design studio, on request. So, quit waiting and reach out to us now.
(Visited 187 times, 1 visits today)