Today, we will talk about how to turn learning into an easy and enjoyable process while avoiding problems during the exam session and making the most of the academic opportunities.
Technology in the classroom and virtual reality have changed the principles of academic learning providing more effective opportunities for obtaining knowledge, processing a large amount of information necessary for learning, and, moreover, creating new opportunities for visual learning. Studies and education blogs say that the knowledge that we receive from ordinary books and textbooks is easily forgotten.
And, although text learning materials are still used in most universities, students in many educational institutions are increasingly downloading applications or using services based on various methods of visualizing knowledge. And this all significantly increases the possibilities of learning and memorizing. We present to you 10 services and applications that will make the education process more modern and convenient for college students.
Canva

A multifunctional design platform called Canva is one of the most popular tools for creating, processing and editing images, which might be highly useful for college students. The service came about in 2012, and after just a couple of years, it gained more than a million users from around the world.
With the help of this tech education service, you can create logos, presentations, posters,
banners for social networks, covers for e-books and magazines, as well as the design newsletters, advertising banners, etc.
WPS Office + PDF
Modern mobile devices can quite serve as a typewriter, and therefore word processors must be on the tablets and smartphones of every student. The benchmark of word processors is Microsoft Office. However, despite the relatively recent emergence of the official mobile app from Microsoft, the leading positions are well-deservedly occupied by alternative office packages.
Among such is a free application called WPS Office. The app works with MS Office formats, as well as PDF files; it has all the necessary tools for document editing and supports wireless printing. WPS Office allows students to save documents offline to their mobile device, as well as to their cloud storage.
Quizlet
Wondering how has technology improved education? Quizlet offers students a game-based learning technology by creating special lists, called sets. The application has a large number of categories: foreign languages, mathematics, and science, literature, and art, history and NFL geography. A sufficiently voluminous category is called "Profession and Career". In it, you can find everything about business and finance, IT, jurisprudence, architecture, design, journalism, teaching and many others.
As mentioned earlier, the basis of this application is set. This can be a list of words with
a translation, as well as a list of different concepts, pictures or photos with a description. Interestingly, you can also use other students' sets: they can be modified and customized.
Google Voice Typing
Google Voice Typing allows you to enter text using a microphone, and also to translate speech from audio and video into the printed text when using Google Docs. Currently, Google Voice Typing is only available for the Chrome browser for OS Windows, Mac, and Linux. It is recommended to use an external microphone of good quality for the service to work well.
Evernote
The most popular application for making notes, which, at the moment, is a universal service and a powerful tool for study allowing you to store various academic information.
You can use Evernote for various purposes from creating simple text and handwritten notes, lists to keeping structured notebooks, the ability to save web content entirely from browsers to Evernote and work with documents. The program also features voice input and task manager technologies. For students, the function of scanning documents is quite useful.
Finally, it is worth noting the possibility to format text, attach labels to your documents and more. While on the context of writing, students may want to check out this "write my essay free" service to get some help with their studies.
The main advantage of the service is its cross-platform capabilities. In general, the Evernote application can perform almost any work related to storage and organization of student's content. The only significant drawback of the free version of the application is the monthly 60 MB limit for remote storage of notes in the service.
Doodle
Doodle is the most popular planning tool, of which more than 25 million users around the world use. So, before you try anything else, try Doodle to understand the importance of technology in education!
Doodle is indispensable for organizing meetings with professors, creating online polls or planning parties. In addition, it is easy to use and is the perfect service for collaborative use.
Created for use on the go, the Doodle application supports the basic capabilities of the web service and further simplifies planning – anytime, anywhere. And thanks to their site, your group mates can take part in polls from their phone or computer even without installing the application.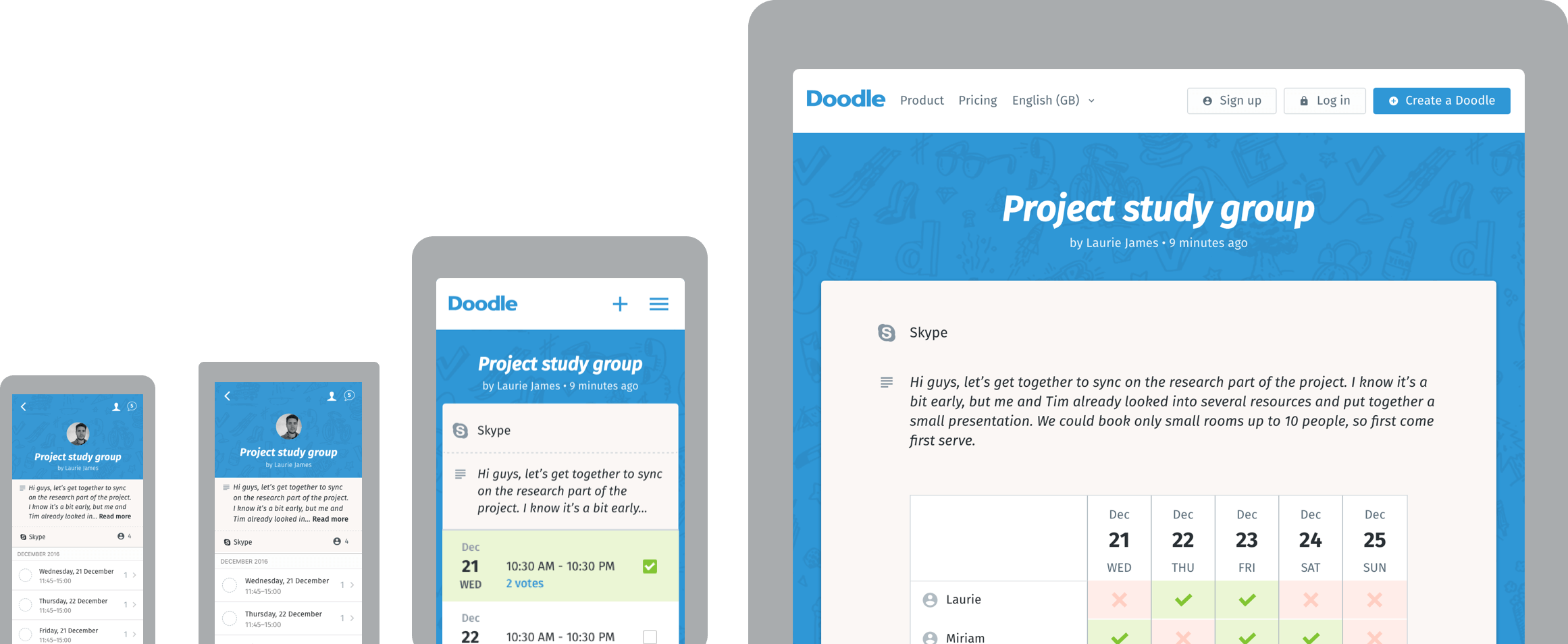 Flipboard
Information in our life plays a huge role and you escape it. The weather forecast, the results of sports matches, financial analytics, entertainment. However, you can organize information in such a way that it brings you benefit and pleasure. This mobile (and not only) application, which will become a personal magazine will streamline the flow of information for college students.
Import.io
Import.io is an online platform with help of which, you can extract data from web pages on the Internet (data scraping), for which you do not need the ability to program or write code. The tool allows you to create your own API for importing data. To extract data from the desired page of a site, a user needs to enter a direct link to the page and tell import.io what data is needed. The system has learning algorithms too. The data collected by a user from a site page is stored on the import.io server and can be downloaded as CSV, Excel, Google Sheets or JSON files.
IFTTT
Perhaps, you have heard about Tasker or AutomateIt, which allows you to automate many actions on Android, but unfortunately, they are technically complicated, although they will allow you to perform amazing things. IFTTT operates at a higher level. You can program the tool to automatically send a tweet in the morning, save an attachment from your new mail to your Dropbox account and so much more.
Dropbox
Today, many users work every day from several computers at once. For example, at home, they use a PC whereas at uni, they use a smartphone or maybe a tablet. In this case, synchronizing data becomes very difficult – the necessary files have to be transferred via email or through USB connection. Dropbox allows you to store your files and folders in the cloud and lets you access them from any device.
Bio for Nicolas Walker:
Nicolas is a US college professor striving to implement modern technology in his classes.
He believes that technology will revolutionize the education, and in less than fifty years
educational institutions will not have much in common with those of today. Nicholas is
instructing English language and literature at one of the most prestigious US universities.
(Visited 322 times, 1 visits today)