Do you notice your child displaying some natural talents at the very early stage? If yes! Then try to figure it as soon as possible and set your child in that particular direction and hone his skills. Bill Gates is one classic example who had an inclination towards computer at a very young age and his garage experiment is now what they call 'Microsoft Windows". With advent of technology it is noticeable that Kids these days are able to grasp the technology more easily than elders. Gadgets are becoming their play toy these days. Computers and Smartphones can become a fun tool for your kids if they are channelled in a proper way. Education seems to be just a fingertip away for our kids. Kids are more imaginative and creative in their ripe age and offering perfect tools can develop into a creation.
There are certain tools that offer creative teaching and platform to help your child mold his imagination and creativity and nourish that hidden talent. These apps are so well designed that they generate interest among the Kids and make them more fun for kids without any compromise in the transfer of knowledge. Here are some lists of best coding apps for kids to nourish his hidden talents: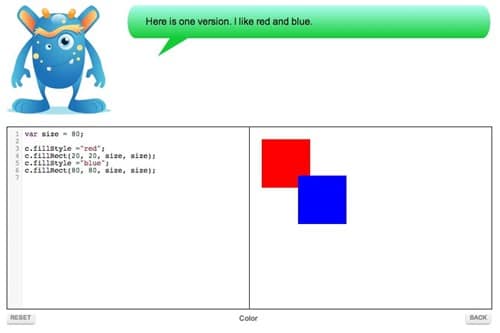 Its designed by Greg Linden is an app for learning programming. The App has a twin screen where one screen is used to write code and the other displays the function of the codes. With a friendly mascot Ogre, you learn lessons in a very interactive manner. There is a total of 59 lessons with a very interactive explanation about functionality, errors and coding. There is an auto saving function that saves your last performing lesson that resumes from the last left point. Available for Windows, Linux and Mac.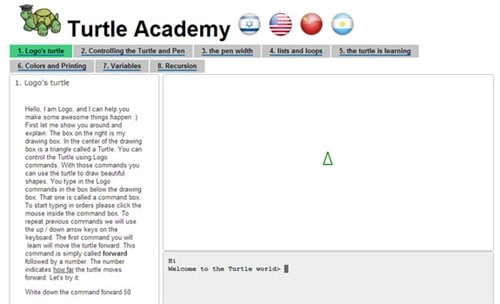 It's developed by Turtle graphics introduce on the oldest computer programming to kids in a very interactive way. The app is a nice resource to learn basic fundamentals of LOGO and help kids draw objects using LOGO codes. Available for Windows, Linux and Mac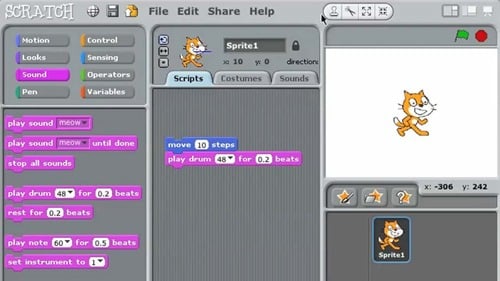 An app where you can learn visual interactivity without the necessity of learning programming syntax. The resource of scratch is vast and interactive. Just drag and drop and make your own stories. The app is browser based.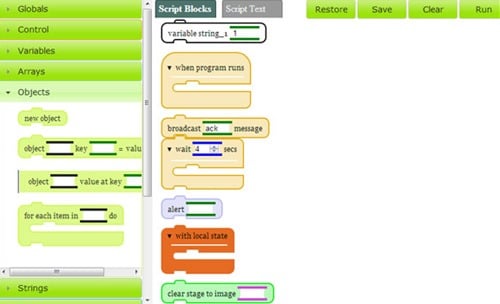 Inspired from scratch this app also gives a visual representation of the program flow hence making it easier for a child to understand. The app is interactive and easy with its drag and drop function. The app generates JavaScript but the child doesn't have to know the syntax for it. It is a new development and is just an alternative to scratch, but I recommend scratch strongly.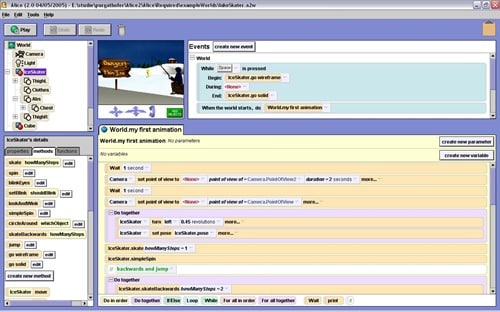 Designed by researchers from the university of Virginia is an introduction to object oriented programming. It allows kids to test the program as well create a new one. The interface is pretty interactive, just drag the blocks of text instantly affected 3D sprites and watch sprites change in real time as they manipulate the block statements.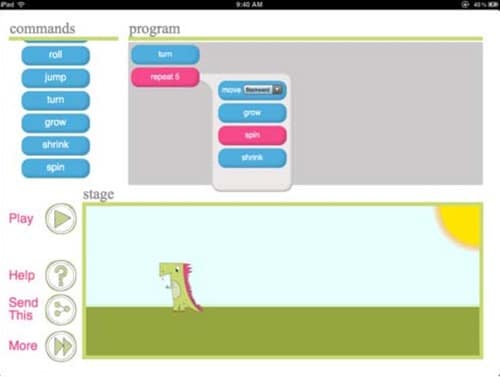 Made for the younger age group offers an ultra-basic blocks in order to create animation. Designed by Hopscotch is so simple that it can make the kindergarten kids even learn new tricks. Drag the command and animate the mascot 'dinosaur' to roll, jump and grow.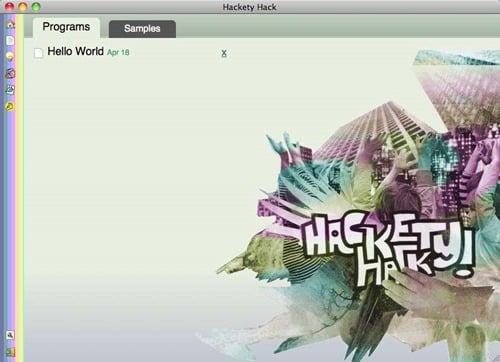 Cute graphics, simple explanation and user friendly interface make this app a favorite among the teenagers. The interface as two screens that uses one side for editing and another for the testing program. There is some inbuilt tutorial that helps kid learns a lot in a step by step procedure learning Ruby language.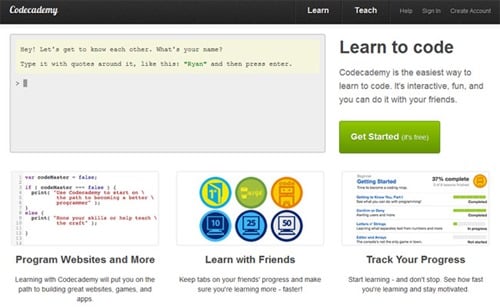 The interface is quite simple and lacks that cartoony touch but still proves useful for kids. Through codecademy a kid can introduce itself to the world of Python, Ruby, PHP, HTML, JavaScript and even API's.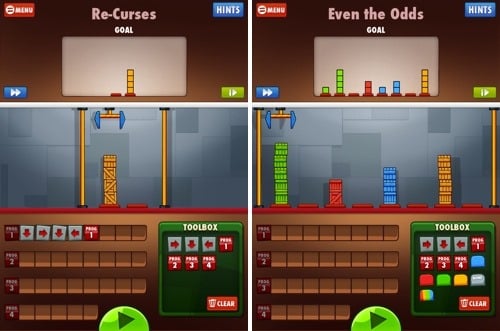 A game in a disguise of programming language. It's a free iPad game that uses a robot arm on a platform to move crates to different 36 locations. The App is more about logics than programming but program is all logic aren't they?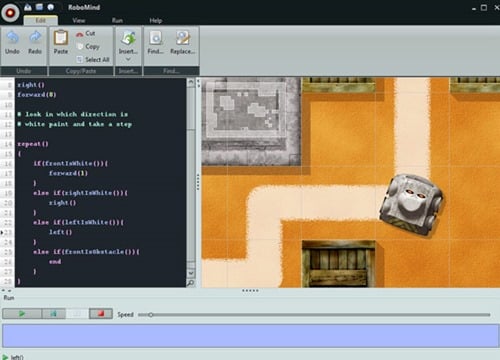 A freeware for Windows, Linux and mac offers a programming and education tool with its own scripting language. The language is not complicated and requires no pre knowledge and teaches the learner the principle of programming that can be applied anywhere.
Don't forget to tell me know about the one you like the most ?
(Visited 2,959 times, 1 visits today)