There are lots of service that you can use to shorten URLs, but if you're looking for some of the best Url Expander then you will love service this opinion piece.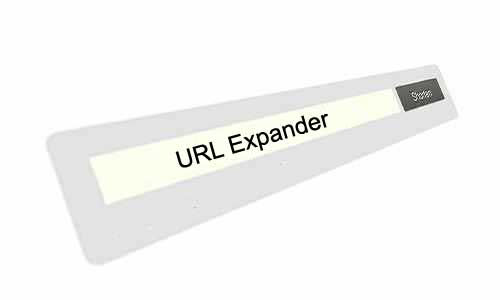 The url Expander online service sounds crazy but it exists now. When Url shortner hit the internet everyone love to short the links so that it become easier to share a long url address on Twitter, Facebook and other website. But spammers use this great online service for the wrong purpose to disguise malicious links. Now spamming is at a higher level over the internet and it's become difficult to guess about what a url belong because of url shortner. To overcome this Short Url Expander are available over the web
What is Url Expander ?
Url Expander is an online tool for expanding short url service which detects porn, Phishing, spam, and malware content by providing you real source of short link
By feeling this online service advantageous we decided to gather some of Best Url Expander under the same hood for our special readers.

One of best Online Url Expander Service with a simpler interface. I personally use this tool for expanding links.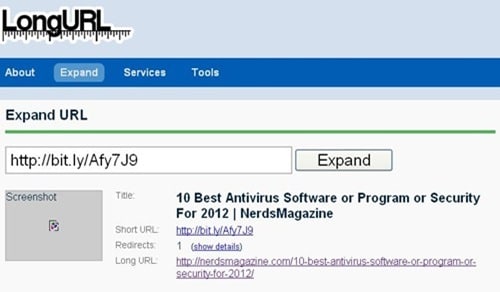 If you're a cautious web surfer who prefers to know where a link will lead you before clicking, then use LongUrl. It supports tinyurl.com, is.gd, ping. FM, ur1. CA, bit. Li, snipurl.com, tweetburner.com, metamark.net, url. IE, x. se, 6url.com, yep. it, piurl.com, and more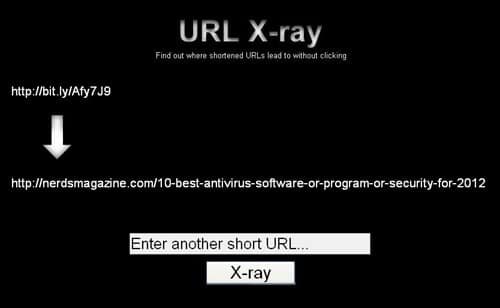 URLXray another good online service to find out where shortened URLs lead to without clicking
4.

LinkPeelr

-Url Expander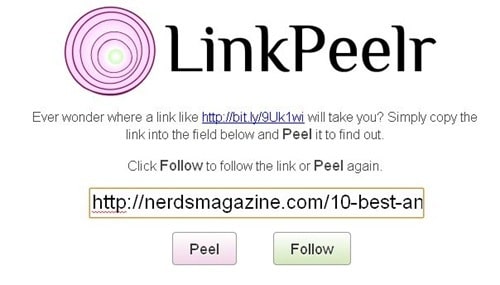 LinkPeelr takes any short URL and reveals the actual long link behind it. This works for *every* URL shortener in existence, including bait. Li, ow.ly, is.gd, t.co and many others.

It expands the long URL from a short link before visiting the destination. It provides several information (meta data), checks if the long URL is on Google or Twitter, if the link is safe. It also gives a snapshot of the distant website and helps people who want their short URL to be customized.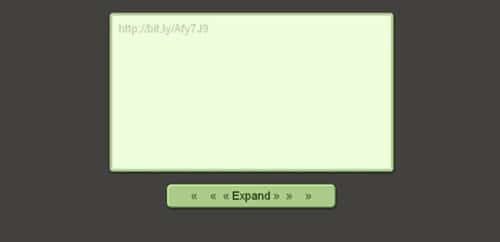 urlex.org is a URL Expander that expands any URL to a long URL masked by any URL-Shortener with a simpler interface.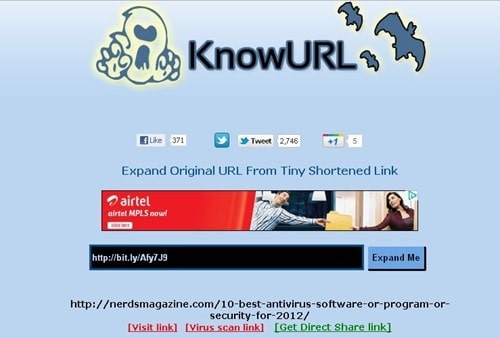 KnowUrl is another url expander service which not only expand url it also give the option to scan file if you feel it malicious.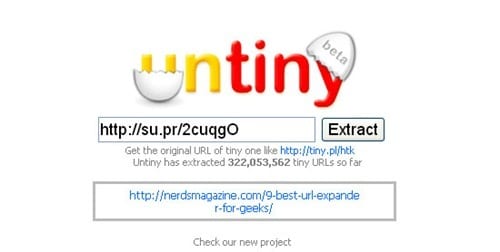 Like above expander, Untiny is another easy to use url expander. You can easily install the service as an extension in your Firefox browser or the Untiny Grease monkey script.

Another cool short URL expanding service that can detect porn, Phishing, detect spam, and malware content. Using this service you can also the IP address of the site, Google page rank of a site and related.
So these are 9 Best URLs Expander which you can use to in daily life. But if you feel there is something left of me then then drop those in the comments. So others users can get those.
(Visited 1,696 times, 1 visits today)