Introduction:
Social media has become integral to our lives in the current digital era. It is essential for tying together people, organizations, and communities worldwide. Having a well-thought-out and organized strategy is vital for maximizing the potential of social media. The secret to streamlining and optimizing your social media activities is using social media management solutions. This post will examine the top SEO-friendly social media management tools that may help you improve your online presence, interact with your audience, and accomplish your professional objectives.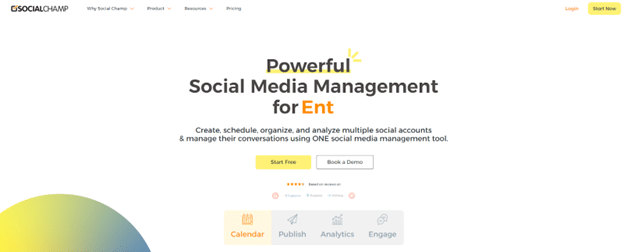 Social Champ is a powerful social media management tool that offers digital marketers a comprehensive set of features to streamline their social media marketing efforts. Here are six salient features of Social Champ:
Freemium Plan
Social Media Calendar
Champ Suite AI
Social Media Analytics
Team Collaboration
URL Shortening and Tracking
Bulk Upload and CSV Support
In summary, Social Champ is a versatile social media management tool with features such as social media scheduling, bulk upload support, social media analytics, team collaboration, and much more. By leveraging these features, digital marketers can optimize their social media presence, increase engagement, and achieve their marketing goals more efficiently.
2. Hootsuite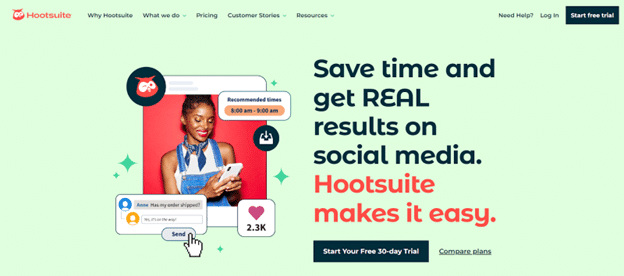 Hootsuite is a well-known social media management tool that enables you to manage numerous social media accounts from a single location. You may schedule and publish posts, monitor conversations, analyze analytics, and work with your team using Hootsuite. Thanks to its intuitive design and extensive features, it is the perfect option for organizations of all sizes.
3. Buffer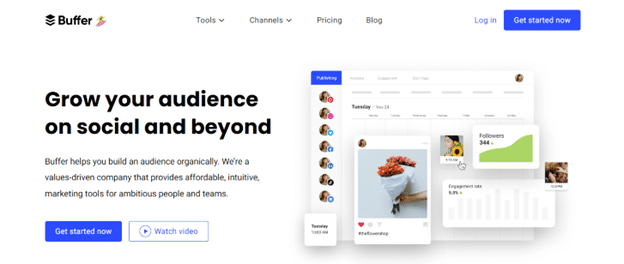 Buffer is another effective social media management tool that does planning and scheduling your social media material easier. It has an easy-to-use interface that enables you to plan posts across many platforms, track performance indicators, and communicate with your audience in a meaningful way. Additionally, Buffer offers a browser extension that streamlines the process of sharing material from any website.
4. Sprout Social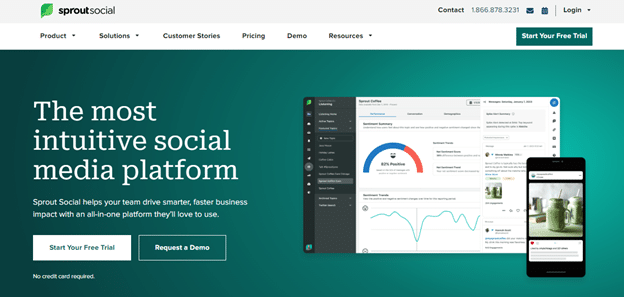 A complete social media management and analytics solution, Sprout Social, was created to assist companies in expanding their online presence. It has functions including content planning, social listening, interaction monitoring, and thorough analytics. Additionally, Sprout Social offers a consolidated inbox to manage all your social media remarks and messages in one location.
5. CoSchedule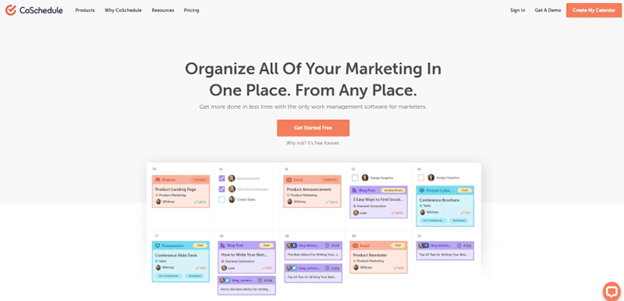 CoSchedule is a robust marketing calendar that helps you plan and arrange your content across many platforms, in addition to being a social media management tool. You can work together with your team, plan out social media postings, and monitor the success of your campaigns with CoSchedule. It is a useful tool for content marketing teams because of its extensive capabilities and integrations.
Conclusion:
In order to have a solid online presence, interact with their target market, and produce significant results, businesses must manage their social media accounts effectively. The aforementioned social media management tools provide a variety of features and functionalities to help you organize your social media activities. You may save time, increase productivity, and increase the effectiveness of your social media strategy by utilizing these tools.
(Visited 25 times, 1 visits today)