VR and AR are two of the most exciting technologies of recent years. Both have had big predictions made of them, with technology leaders claiming that they will be life-changing in the immediate future.
So, how popular are VR and AR and are they all they have been hyped up to be? Below we look at who is using the technologies right now and what the future could bring for them.
Bold Predictions For VR And AR
In recent years there have been some big predictions made about how significant the market is going to be for both VR and AR. Statista is predicting that the US market will increase from $27mn (USD) in 2018 up to $209mn (USD) in 2022, an increase of more than 87%…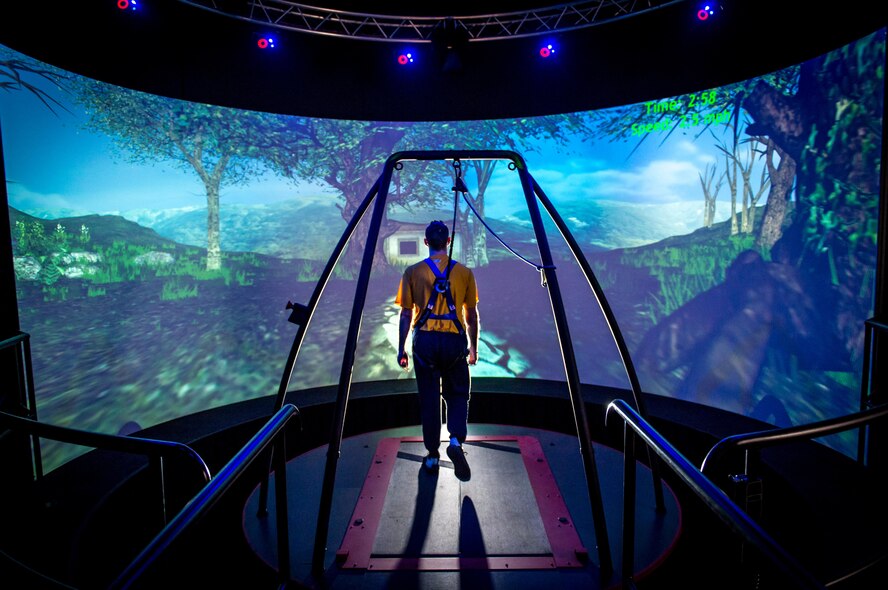 They have also claimed that the number of devices is going to number in multiples of millions by 2020:
* VR devices – 45.6mn
* AR devices – 68.9mn
These are huge numbers and they've helped to put an enormous hype on the two technologies, something that's been given greater fuel by leaders in the technology industry:
Mark Zuckerberg, Facebook CEO, explaining the social media company's hopes for VR: "We want to get a billion people in virtual reality."
Tim Cook, Apple CEO, speaking about AR in 2016: "I do think that a significant portion of the population of developed countries, and eventually all countries, will have AR experiences every day, almost like eating three meals a day. It will become that much a part of you."
That's a lot for VR and AR to live up to but does the reality back up the hype?
AR Is Matching The Hype
Snapchat launched lenses in 2015 and since then it becomes one of the most popular features of the social media platform, with companies able to sponsor lenses to go after segment of Snapchat's audience – Taco Bell's Cinco de Mayo lens campaign is one of the most successful examples of this, as it achieved 224 million views in just one day.
Elsewhere, Dulux, Bic, and Ikea, and have all used AR in their apps, showing that the retail industry is very much behind the AR hype.
But 's not just traditional, bricks and mortar businesses that are using AR. It's long been expected that e-commerce is going to be shaped by AR. Sephora's Visual Artist is perhaps the best example of how simple it can be to bring a great AR experience to an online business, as it lets you match their makeup products with your outfits.
VR Is Selling Slowly
When Samsung launched Gear VR in 2015, the expectation was that it would be a game changer. Two years later, the company launched a widespread advertising campaign, featuring a flying ostrich, to drive up interest in their product…
Samsung has sold 5 million units of Gear VR worldwide. Though this appears a reasonable figure, Samsung sold 321 million smartphones in 2017 alone. This means that the company's total Gear VR users is 1.5% of the number of smartphones it sold in 2017.
The experience of Samsung is felt across VR, with the industry selling at a slower pace than was predicted after the hype created by tech leaders. Part of the problem has been that VR is still largely focused on gaming. This means that the technology still has a narrow niche and one that makes it difficult for advertisers to exploit.
Whats Next For VR & AR?
VR and AR are yet to match the hype. However, that is not to say that the technologies have failed and are going to die. Both are here to stay and will become much more prominent in the future as they become more accessible to business, consumers, and advertisers.
Commerce is finding new ways to integrate both technologies, with 3D product models allowing online businesses to give their customers an in-store experience from their bedrooms. Elsewhere, theme parks now have VR rides, and capital cities are digitizing for AR.
Right now, though, sales for VR headset sales are dropping and games console producers are declining to add the technology to their offering. In contrast, AR continues to soar in popularity with advertisers and consumers.
There's been so much hype around VR and AR that it would have been almost impossible for either of these technologies to have met them by now. Though neither has been as successful as predicted, AR has had a more immediate impact on day-to-day living, while VR remains a niche market.
Our prediction is that AR will continue to grow and grow, while VR will need a cultural shift to truly take off. Let's see what tomorrow brings and whether VR and AR will ever truly become all they've been hyped up to be.
(Visited 188 times, 1 visits today)