VMware backup efforts are essential if you want to keep off the negative statistics of companies that lose data following disasters. However, your backup endeavors could yield little results if you don't understand the available options to help you do it successfully. You have to understand them in terms of the vendors who assist you in backing up your information. It's also critical to grasp them in terms of the leading approaches. So, remain on board to discover these options to supercharge your storage efforts.
Three Leading Options
This section focuses on the three main approaches available to store your VMware machines.
Storing Up Virtual Machines as Physical Machines
Virtual and physical machines work similarly. They only differ based on the realms they exist in: one exists in a physical world while another one in a virtual realm. For example, virtual computers have a guest OS that works independently of other virtual machines. Therefore, persistent storage for physical jobs works similarly to virtual machines. An admin can also install an agent and plan a backup the same way you would do with your physical PC.
· Strengths
This approach is excellent because it is easy to master. It also assists admins in excluding secondary apps or information from your storages to optimize limited storage space.
· Limitations
This method can only protect the OS and the machine's apps. However, it excludes the VM, leaving you with no direct way of restoring your virtual ecosystem thoroughly.
File-Based Storage
This approach is ideal for backing up your virtual machine. It's easier to back only the VMs up than it is to back up entire operating systems; the latter option consumes more time and system resources.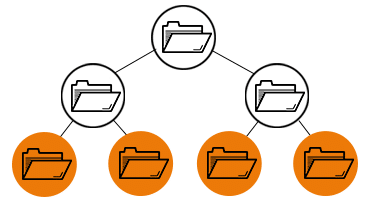 · Strengths
This approach is simpler and faster to use because it doesn't affect the guest's OS or its apps.
· Limitations
Despite its admirable strengths, it has a few drawbacks. For example, it captures an entire snapshot without removing particular apps or restoring them directly.
Stand-alone VMware Backup and Restoration Solution
Formerly, VMware supplied a tool that protected data on its system. However, it discontinued this product's support, prompting consumer migration to third-party storage tools that support virtual ecosystems. These tools offer the following solutions:
· App-sensitive backup for Microsoft solutions, such as Exchange;
· Instant restoration of virtual PCs;
· Performing incremental backups;
· Deduplicating of data to optimize storage space;
· Storing and recovering guest OS.
How to Choose the Best VMware Backup Solutions
The market has many vendors competing for your money. All of them offer you an advantage to get the best value for your money. However, choosing from all these vendors who claim to be the "best" in the world can be tricky, though not entirely impossible, since you can do so with proper guidance. This concluding part of our guide helps you in choosing the right one that meets your needs. Below is a complete guide to choosing your virtual machine backup vendor.
Customer Support
First, you should place yourself in the right place as the king of the marketplace—the customer. It's necessary to consider how well a vendor will support you as you move along with them. Since you are the king, who is also presumed to be "always right," the vendor must demonstrate that they will address all your concerns. Moreover, they must do so courteously and professionally. They should own up to human error without being defensive.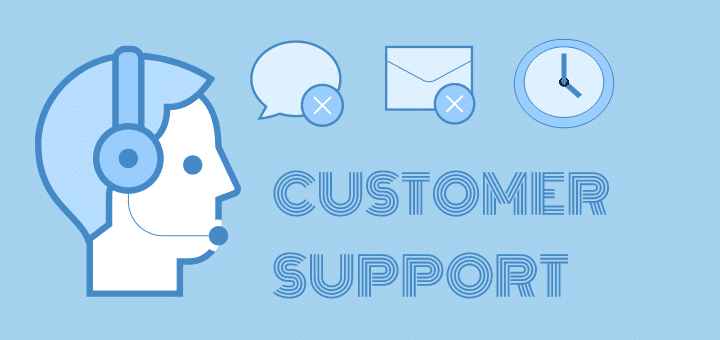 Also, the firm should be available to answer your questions honestly and completely. Make sure the firm has different methods of contacting you 24/7. For instance, it should respond promptly via email, live chats, and phone calls when necessary. Otherwise, a firm that isn't available for its customers when they need it isn't worth their money. The ability to help without timely availability amounts to inability!
System flexibility
You also have to consider how flexible their system is. The firm should be flexible to back up your data across various systems. For instance, they must meet your backup needs on laptops, PCs, servers, and virtual ecosystems. Also, they must be flexible to satisfy your storage needs as they scale up.
Compliance
The modern business operates in a strict legal environment in data matters. The reason is that increased data digitization has exposed users to hackers who can exploit them and harm users. Thus, states and regional blocs have formulated strict laws to protect user privacy, urging companies to comply with rigid norms and standards of storing and protecting sensitive user information.
So, make sure that the supplier complies with all these laws at the federal and state levels. The company you want to entrust with your data should prove its compliance. For instance, the supplier must prove they comply with data retention regulations, security, and privacy. It's always a good idea to insist that the vendor shows you a list of their regulatory requirements, and how their solutions meet them.
Disaster Recovery
It's critical to ensure that the provider has a comprehensive recovery plan for your virtual data. They should show you how they will restore your data without undue downtime when disaster strikes. Remember, safe and quick restoration is the goal of all backup efforts.
The Vendor's Reputation
Lastly, you have to check out the company's reputation before entrusting it with your precious data. Remember, the firm's reputation matters more than its mere claims. Thus, it's prudent to ask for recommendations from people who have used their VM backup solutions. Moreover, check out their true worth from genuine user reviews. This way, you will be better positioned to know how you will fare with the service provider.
You should also look for the three factors to complete the vendor's reputation research:
· Their history's transparency;
· Proper industry and state certifications;
· Industry insider recommendations;
· Years of expertise in the industry of data backup;
· The scientific method and technology they use to provide backup solutions.
Our guide has revealed everything you needed to know about various operational and vendor options for your VM's backup. Apply these guidelines today to secure your data tomorrow.
(Visited 229 times, 1 visits today)