When it comes to homeownership, there's nothing quite like the feeling of cozying up to a warm fire on those cold winter nights – and that's why fireplaces are such a perfect complement for any home. There are several types of fireplaces, so whether you're looking to spruce up an existing fireplace or thinking of adding one from scratch, it pays dividends to choose the right type for your space.
This blog post will outline six distinct types of fireplaces so that you can make an informed decision about which fireplace is best for your particular living room, bedroom or patio layout! You can also check out this article to learn more about gas fireplaces specifically, which tend to be the most common option for homeowners.
1. Traditional fireplaces
Traditional fireplaces are an iconic part of many homes and provide a classic ambiance to the interior. They can be made out of beautiful materials such as stone, marble, or glossy metals. Some traditional fireplaces even feature intricate designs and carvings that add to their beauty.
For homeowners who favor eco-friendly heating solutions, it is important to note that traditional fireplaces do tend to have lower fuel efficiency than newer options. However, they remain popular options as they are a timeless classic highly favored by many.
2. Gas fireplaces
Gas fireplaces are an increasingly popular option for many homeowners looking to add warmth, beauty and ambiance to their interior décor. A gas fireplace offers a much cleaner fuel option than traditional wood burning fireplaces while providing greater convenience and ease of use.
With this sleek and modern appliance, you can enjoy cozy fireside comfort without the hassle of cutting, stacking or hauling wood. In addition, with the flip of a switch or remote control, the flames begin instantly with no waiting for a wood fire to catch.
Gas fireplaces also provide more design flexibility by offering different burners and styles which best fit your individual needs. Perfect for any season or occasion, these easy-to-use heating appliances have something to offer everyone this winter.
3. Masonry fireplaces
Masonry fireplaces provide a beautiful, traditional centerpiece to any home. Made from heat-resistant bricks and cement, masonry fireplaces offer longevity and durability that other fireplace materials cannot match.
These classic fireplaces require more construction time due to their material needs, but the final result is truly worth it! Masonry fireplaces can be customized with different designs and materials to fit the style of your house, whether it's modern or more old-fashioned.
They also appeal to those looking for an eco-friendly heating source, as the dense materials are very efficient in holding heat for long periods of time. A properly installed masonry fireplace can last you a lifetime while adding charm and luxury to your home.
4. Prefabricated fireplaces
With the convenience of prefabricated fireplaces, can easily be installed into homes and existing buildings. Prefabricated fireplaces qualify for sustainability as they consume far less energy than a built-in fireplace, and many come with the flexibility of using different fuel sources such as wood, gas or pellets.
The process of installation is simple and cost-efficient since no expensive or labor-intensive changes have to be made to custom-build a fireplace. With their electricity consuming capabilities, you are able to enjoy heating comfort without too much hassle and can expect consistent heat generation over an extended period of time.
The advantages of prefabricated fireplaces considerably outweigh the lack of aesthetic options (compared to other types of fireplaces) making them perfect additions for any home or building.
5. Zero-clearance fireplaces
Zero-clearance fireplaces are another upcoming option in the last few years due to their efficient heating capabilities and easy installation process.
Unlike traditional masonry fireplaces, which need to be installed by a contractor and into an existing chimney, zero-clearance fireplaces are designed to be installed on the wall or in tight spaces without the need for a chimney or extra space. As a result, they are less expensive and are much easier to install and maintain.
Additionally, they use less energy than masonry fireplaces and usually come with safety features such as glass barriers to prevent sparks from flying out. All in all, zero-clearance fireplaces can be a great upgrade for any home looking for convenient heating options that don't require extensive labor or time commitment.
6. Electric fireplaces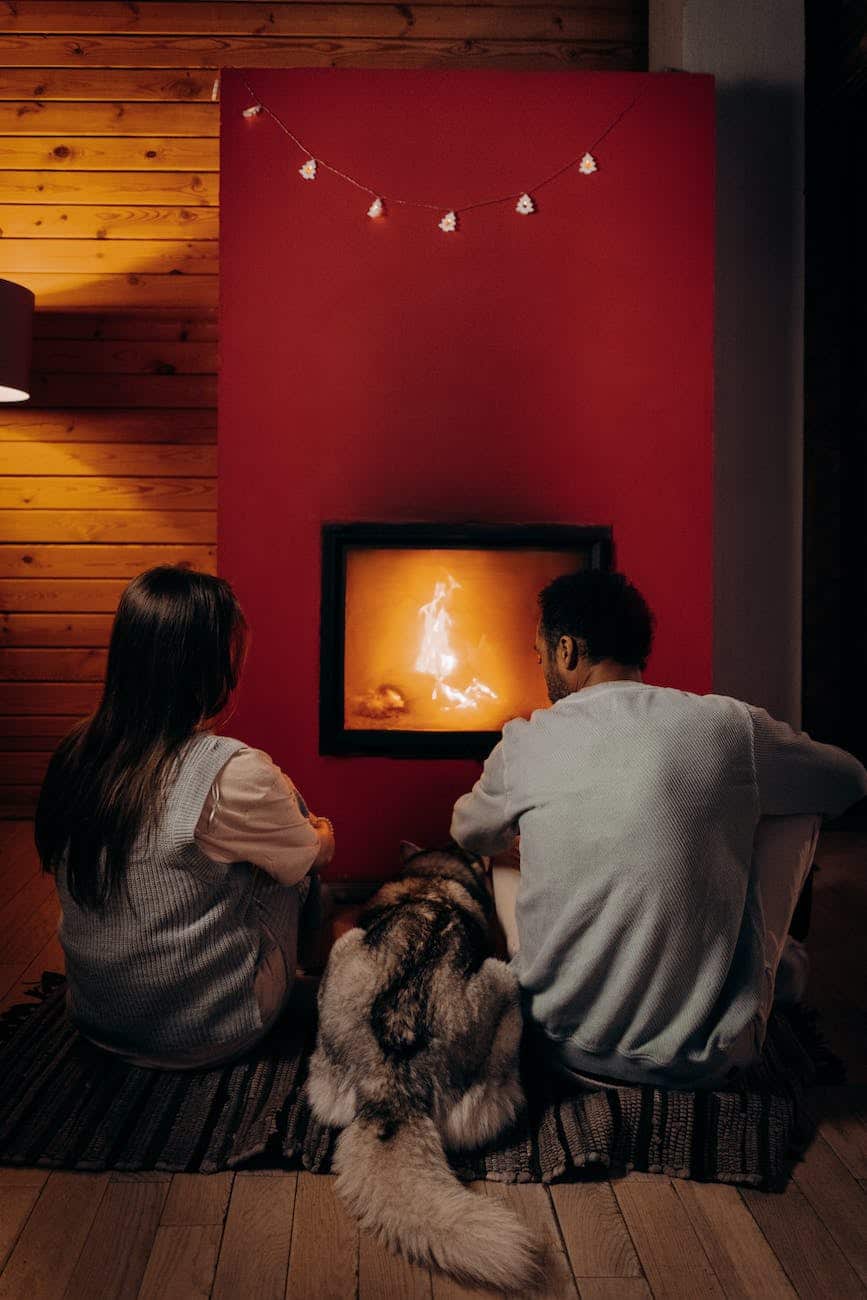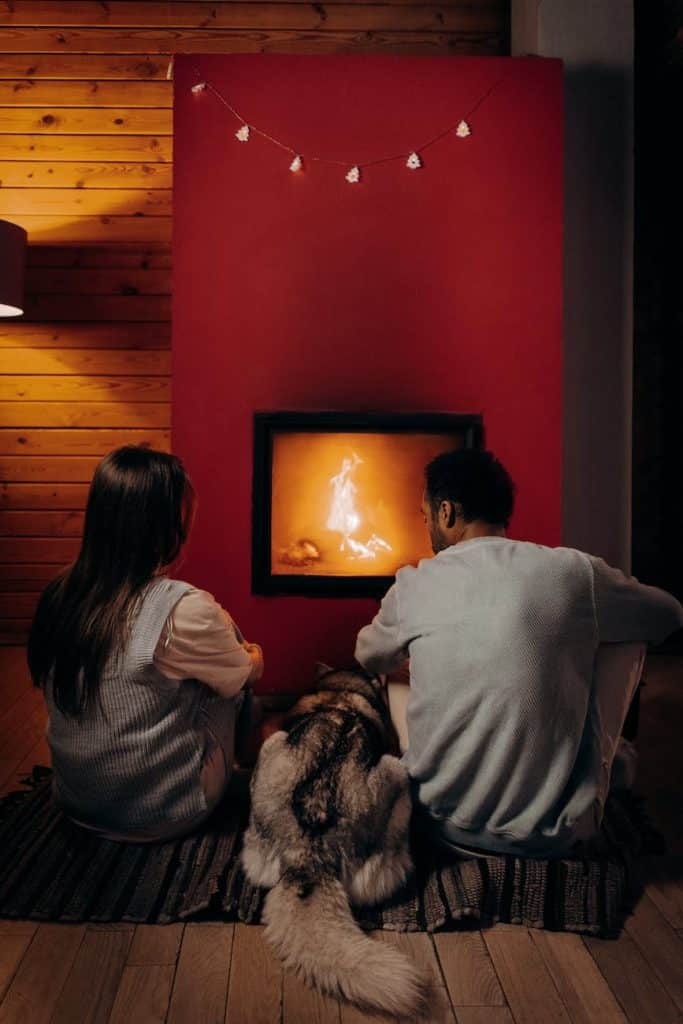 Electric fireplaces offer a great combination of style and functionality without the mess that comes with traditional wood burning fireplaces. They can be used to heat an entire room, and are equipped with safety features such as automatic shutoff capabilities and cool to the touch surfaces.
Electric fireplaces also utilize less energy than standard heating methods, making them an economical choice for homeowners looking to reduce their carbon footprint. Many modern designs come with realistic flame effects and other advanced features, providing a visually stunning aesthetic that is sure to make any space warmer and more inviting.
With all of these benefits, it's easy to see why electric fireplaces have become the preferred choice for so many homeowners.
7. Outdoor fireplaces
Outdoor fireplaces are a great way to enjoy the outdoors in a unique and novel way. Not only are they aesthetically pleasing, but also offer a reliable source of warmth and light when used responsibly.
Whether wood burning or propane powered, an outdoor fireplace can give you a place to gather with family and friends while interacting with nature. If you're looking to transform your backyard into an oasis of relaxation and comfort, installing an outdoor fireplace is a great starting point.
Take time to research the different types of fireplaces available so that you can make an informed investment that fits with your landscape design and household needs.
(Visited 79 times, 1 visits today)