These days, every marketer wants to get maximum results with less effort. This is where tools for digital marketers come in handy. Are you a marketer and want to stay ahead of your competitors? If this is your key concern, you will need some great digital marketing tools.
Fortunately, this article outlines five digital marketing tools you need when starting a business. Some of the marketing tools listed here might be familiar to you, while others could be unfamiliar. Here you go!

You will require competitive information if you want to drive more traffic to your site to generate more revenue. Fortunately, Semrush offers more than 50 tools to help you compete with your competitors. Semrush is mostly known as an SEO tool. Using this popular tool for digital marketers, you can do comprehensive keyword research for your content.
It also offers multiple other digital marketing features. For example, it provides functionality for competitive social media analysis, CRO, PPC monitoring, and PR tracking. Semrush provides you with a strong line of defense if you are searching for a set of tools to compete with other marketers.
Salient Features
● Easy to use
● Amazing keyword researcher
● Keyword suggesting options
● Packed with site auditing
● Backlink tracker

As a digital marketer, you need to create content regularly. Your written text should be easy to read and understand. If your readers cannot comprehend your text, they will stop reading your content and look for your competitors' articles. In this way, you cannot drive more conversions and generate more leads.
Many newbie marketers struggle to write engaging content that is easy to scan. For all those digital marketers, reprhaser.co comes in handy. This tool creates different versions of the same text while maintaining contextual accuracy. Supported by Artificial Intelligence (AI), it simplifies complex sentences. It breaks lengthy and complicated sentences into short and sweet sentences and enhances the readability of your text. In this way, readers can easily comprehend your text.
All you need to do is copy-paste the tricky and hard-to-read text into its input section and press the "Paraphrase" button. It will create appealing and unique content that is free from duplication in a matter of seconds. Additionally, this online paraphrasing tool is packed with a "Grammar Checker" and "Text Summarizer." You can use these features to make your content free from grammar mistakes and generate text summaries, respectively.
Salient Features
● Based on Artificial Intelligence
● User-friendly interface
● Simplifies the complex text
● Rewrites content smartly
● Removes duplication from the text
● Supported by different languages

Trello is another amazing digital marketing tool that makes it easier to organize projects and communicate with your team. Managing your projects efficiently is a great digital marketing strategy if you want to save time.
For example, before publishing your digital marketing post, you can share it on Trello. This allows other team members to analyze the post, comment on it, and suggest adjustments that might make it stronger before it goes live. Everything related to your marketing strategy can be shared in one location with Trello.
Setting up a board just requires a short amount of time on this tool. Even better, you can rapidly send out invitations to every member of your crew so that everyone can join in right away. It is an excellent tool for teamwork when it comes to marketing-related tasks.
Salient Features
● User-friendliness
● In-line editing
● Progress meter checklist
● File attachment features
● Deadline alerts & notifications
● Mobile friendly views
● Customer support

Content marketing is one of the finest ways for new businesses to engage their audience, increase traffic, and ultimately skyrocket revenue. But what if we tell you that content marketing involves more than just writing?
You may have read multiple blogs or articles, including screenshots and images. This not only enables writers to explain each topic with more clarity, but it also benefits the reader. In light of this, Piktochart is among the top web marketing tools you should have in your toolkit. With this, you have everything you require to quickly and easily create visually outstanding infographics.
You need to take the following steps:
✔ Select a template
✔ You can edit the template by adding your own text, graphs, and other elements
✔ Let the world see what you have created
This tool offers more than 500 templates. Finding one that matches your taste and industry is now simple. You will join the more than four million users that rely on this tool to generate stunning infographics once you register for your free lifetime membership.
Salient Features
● Animations
● Content Library
● Collaboration Tools
● Customized Fonts
● Custom Development & Management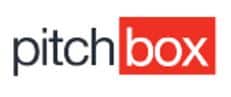 As a small business owner, there are numerous things you can do to increase your company's growth. Even if your business is new, when you align yourself with the proper influencers, you can immediately see benefits, take off on social media, and boost your search engine optimization.
One of the tools that make your life easier is pitchbox.com. You can use this tool to speed up the process rather than manually contacting influencers in your area. When you are free from worrying about the tedious tasks that take up all of your time, you can advance more quickly and effectively.
Take your time while you analyze Pitchbox's features and decide whether or not they can benefit your company. Its Prospecting feature focuses on finding new outreach opportunities. Influencer outreach is frequently neglected since many new business owners believe it will take up a significant amount of their day.
This is never the case when using Pitchbox.com. As a result, it has emerged as one of the most effective online marketing tools for business owners.
Salient Features
● CRM
● Broken link discovery
● Backlinks management
● Campaign scheduling
● Campaign management
Bottom Line
While many small businesses fail, others succeed. If you want to stay out of trouble and excel in your business, start using these top online marketing tools to help you grow your business.
Do you have any further tools to add to this list?
Have you used any of them before? Let us hear what you have to say!
(Visited 71 times, 1 visits today)