While the internet has changed how we live, some areas have experienced more change than others. Nowadays, people all around the world can shop, have work meetings, communicate with friends and do many other things without even leaving the house. Most of the technological advancements we enjoy today are born out of the competition in the commercial world.
While there are companies that failed due to the changes brought by the internet, others have thrived by embracing the opportunities brought by new and advancing technology. Many industries that have embraced internet technology have been able to revolutionize the way companies interact with their customers.

We can expect more changes in the future as there will be new innovations and trends brought about by companies as they compete to dominate their markets, but let's take a look at some of the industries that have gone through perhaps the biggest online revolutions so far.
Travel

Not too long ago, anyone planning a holiday would be required to look for help at a travel agent and perhaps go in person to an appointment to gather some information about potential travel destinations. Nowadays, all holidaymakers need is a stable internet connection to get all the information they need to find with the touch of a few buttons and a quick Google search on their devices. It is also possible to plan and book everything you need for a trip, including a plane ticket, hotel room, attraction sites, and muchmore. Additionally, online features such as customer reviews will help holidaymakers compare the available services before settling on the best one for them.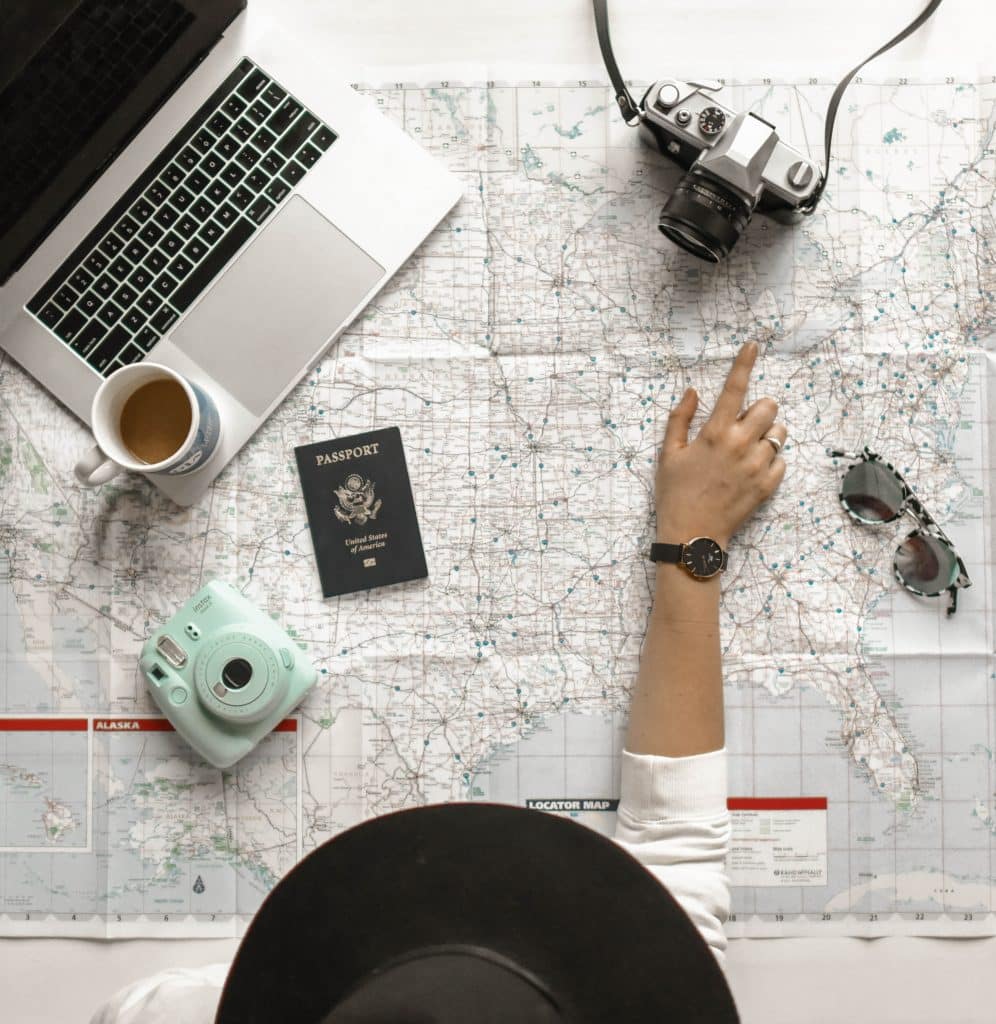 With the advancement of technology, people can even see firsthand what a future holiday destination would look like from their own home on their own devices with Google Maps and also virtual tours. There are hundreds of virtual tours that can help enthusiastic travellers explore popular sights and attractions before going there themselves. The Guardian have even highlighted some of the best virtual tours for exploring the world's natural wonders such as the Grand Canyon and the Northern Lights.
Gambling
Gambling has been a recreational activity around the world for many centuries, with the likes of horse racing being popular in the United Kingdom for at least three centuries. Fast forward to the 1900s and land-based establishments like bingo halls, betting shops, and commercial casinos were set up in the UK.

While sports betting used to be mainly about horse racing and greyhound racing, it now includes a wide variety of sports. It's also not uncommon now for operators to provide betting options on big entertainment events such as the Academy Awards, Emmy Awards, and Grammy Awards.
The gambling industry has experienced tremendous growth online for the past few years and adults no longer have to visit physical casinos or betting shops in-person to gamble or play games.

There are a huge number of options including exclusively online brands like Pink Casino that have emerged thanks to the adoption of internet technology. Players can access everything from classic casino games to the latest slot gaming titles from home and also when they're on the go with mobile apps.

The internet and mobile applications means that participating in casino gaming or sports betting is now incredibly convenient, and it's also opened up more options for players who are no longer confined to the choices available at bricks and mortar casinos in their local area.

And with mobile technology it's not just the level of convenience and accessibility that the internet has impacted; games developers can now harness the power of smartphones that most of us carry to deliver games with superb graphics, complex features and engaging soundtracks to provide players with an extremely high quality experience.
Entertainment
Another industry that has been revolutionised by the internet is the entertainment industry. The introduction of video streaming has changed how audiences around the world access and consume video content in a significant way.

Many towns used to have video and DVD rental shops but they no longer exist today. While cinemas are still operating, many people are turning to streaming content on platforms such as Netflix, Amazon Prime, and Apple TV for their entertainment needs.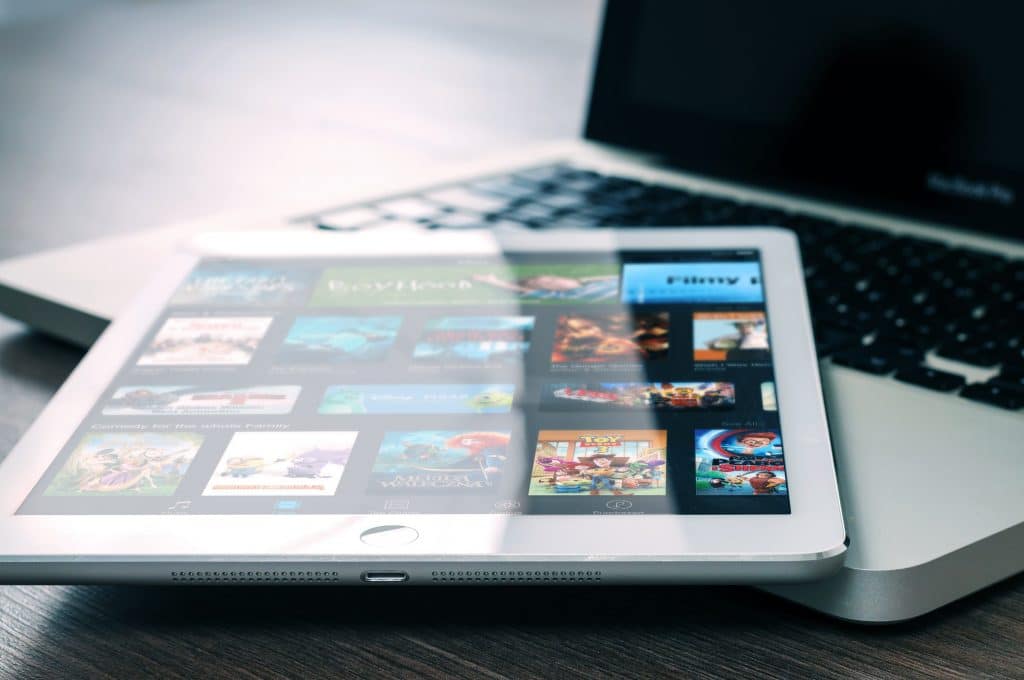 These brands not only provide access to a wealth of content, they also make and offer their own exclusive releases including everything from full length feature films to multi-season, award winning shows in an effort to attract and retain subscribers.
The internet and mobile technology has also changed the way that people listen to and buy music too. With the likes of Spotify, Apple Music, and Youtube, users can access music from a huge range of artists through their computers, tablets, or mobile phones.

One of the best music streaming services for 2021 is Spotify, which is currently the most popular music streaming app with over 345m users worldwide. With the development of Spotify Connect, users can easily connect third-party devices for easy listening, such as wireless speakers and games consoles. With many music apps available on iOS and Android, the entertainment industry is one of those thriving right now thanks to mobile streaming – powered of course by online technologies.
Retail

The increase in global internet connectivity was a key driver for e-commerce. Traditional brick-and-mortar stores now have to compete with online shops, which have steadily increased in most parts of the world, and a large proportion of retailers with physical stores now operate online as well.

People are embracing online shopping thanks to its convenience and additional services like door-to-door delivery and favourable return policies. In 2020, a large percentage of people turned to online shopping while many shops were closed. While online shopping has brought about the downfall of many high street retail giants, it has also opened up opportunities for numerous online retailers, especially Amazon.
According to an article by Forbes, Amazon sales soared in 2020 as there was a shift in consumer demand. Many more people were turning to the likes of Amazon for purchases and making the most out of Amazon Prime one-day deliveries while they are at home more often than ever before.
With the growth of social platforms available on mobiles and devices, Uswitch research also found that some consumers are being influenced by shopping trends on these platforms. Their research found that 41% of Brits use TikTok to look at latest shopping trends and are influenced and inspired by those they see on the app. It's clear to see that the internet has revolutionised the retail industry by providing beneficial ways for businesses to reach customers worldwide and appeal to their changing attitudes towards online shopping.
(Visited 146 times, 1 visits today)