Who doesn't love traditionally grilled smoked-ribs and beef steaks? But your traditional feast doesn't have to be cooked on outdated equipment. With all the trending innovations in the barbecue grill scene, the grilling station is a brave new world. Check out these exciting grill gadgets of 2020, which are surely heaven-sent for grilling enthusiasts.
1. Grillbot
Many people just hate the idea of cleaning-up after cooking so much that they get panicky as soon as they glance on the grill once the barbecue party is over. The truth is, most of us hate cleaning the dirty, greasy grill.
Fortunately, there's Grillbot, the automatic mate for your after-parties. This electronic device used motor powered brushes that scrub and clean the grill wires, all on its own. It's really automatic. You don't even need to hold it. You can thank it when it's all done and sounds-off the finish-alarm.
2. Anova Precision Cooker
You may be one of the culinary geniuses who believe that cooking to perfection demands perfect preparation or you may be an ardent follower of the Master Chef franchise. Either way, if you are hell-bent on cooking sous vide steak, you should buy the Anova Precision Cooker. Yes, we can assure you prepping your meat on this precision cooker will give you the perfect steak.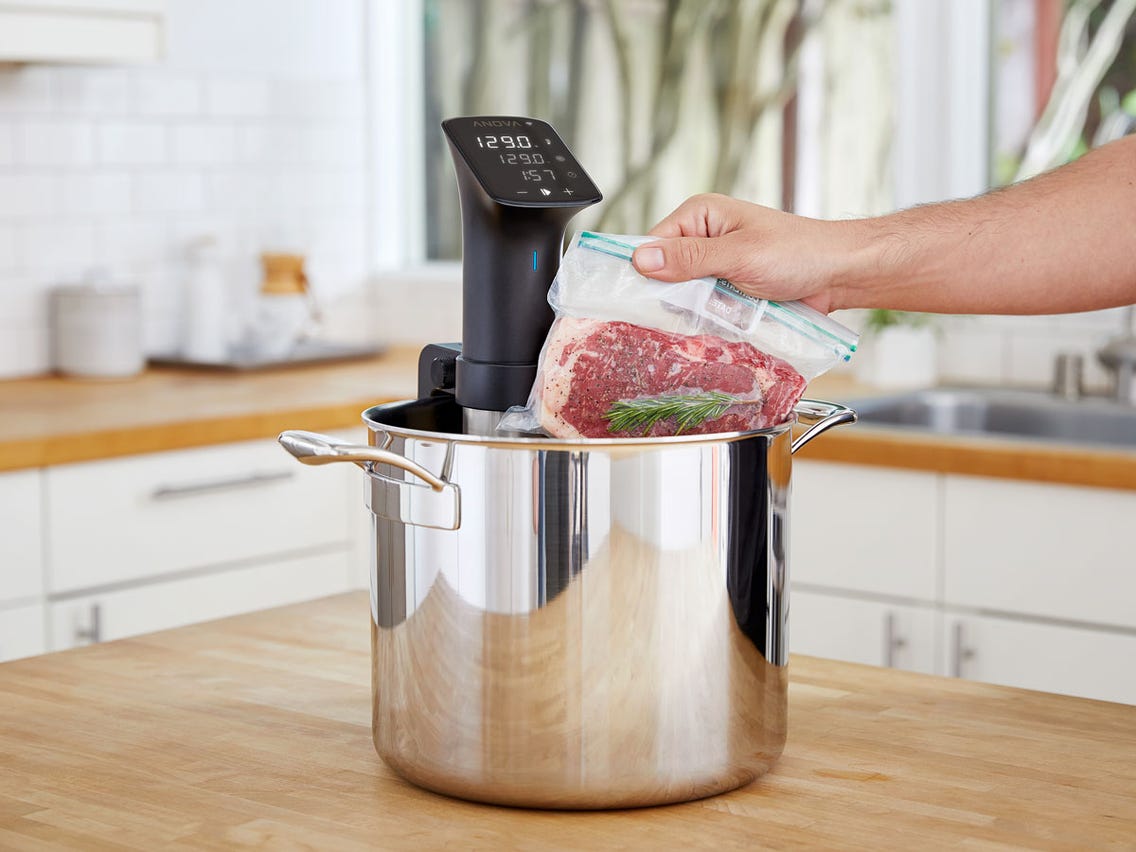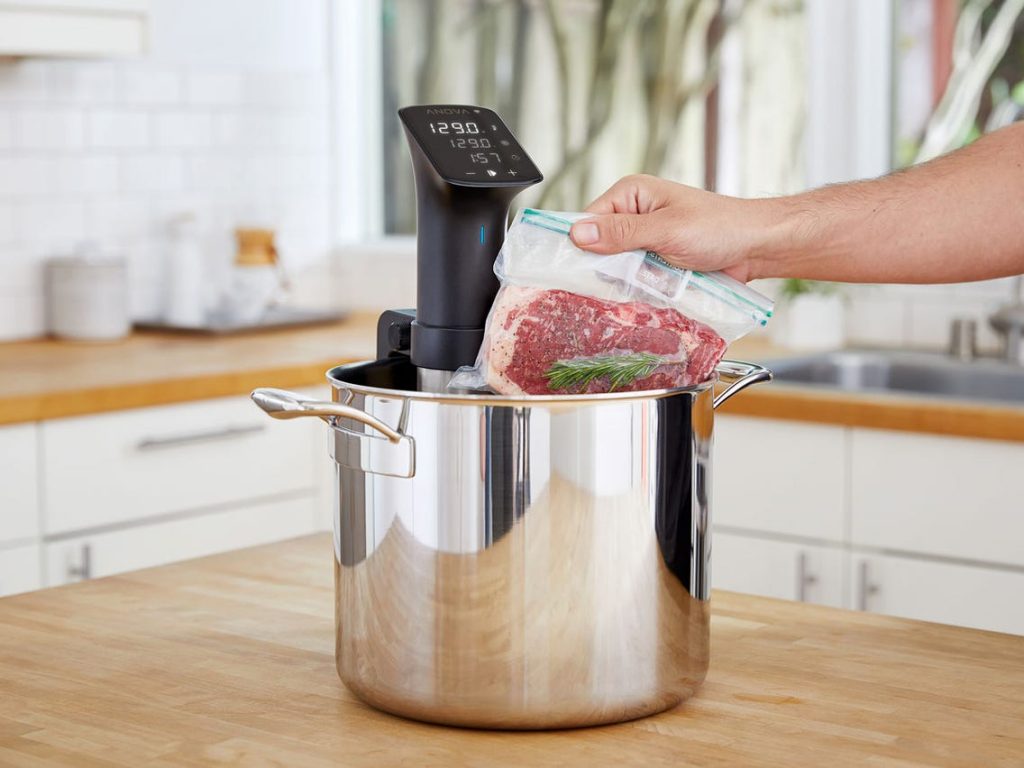 3. Grillaholics Stuffed Burger Press
We can always give credit to the Grillaholics' Stuffed Burger Press for making the dream-world of deliciously stuffed burgers a reality. The Burger Press is a simple but innovative tool that you must have at your barbecue station with the rest of the bbq supplies. The press allows you to create a hollow within the meat-patty which you can fill up with your favorite stuffing and cover-up with more meat. Just press everything together and treat yourself to a gourmet stuffed burger!
4. Looftlighter
You may love the taste of the authentic charcoal smoked meat, but you may have hardly gotten past the lighting job without cursing. You're not alone.
Charcoal grills are the best for the smoky savory flavor, but it sure is a pain to get the grill alight. Looftlighter Electric Fire Starter works like a magic wand and lights the grill instantly without any lighter fluid. What a relief for all the charcoal grill aficionados!
5. Weber Stainless Steel Vegetable Basket
Perfectly grilled meat is a delicacy, no doubt. But have you ever tried to grill those delicate chopped veggies on the side? If you have done so, you would know that it's quite a challenge. With the Weber Vegetable Basket, you can comfortably grill veggies in a grill basket. You can get really nice crispy grilled salads, toppings, and sides. Going old school? Take a look at the Ultimate Grill Mate buyer's guide to find the best charcoal grill for your home.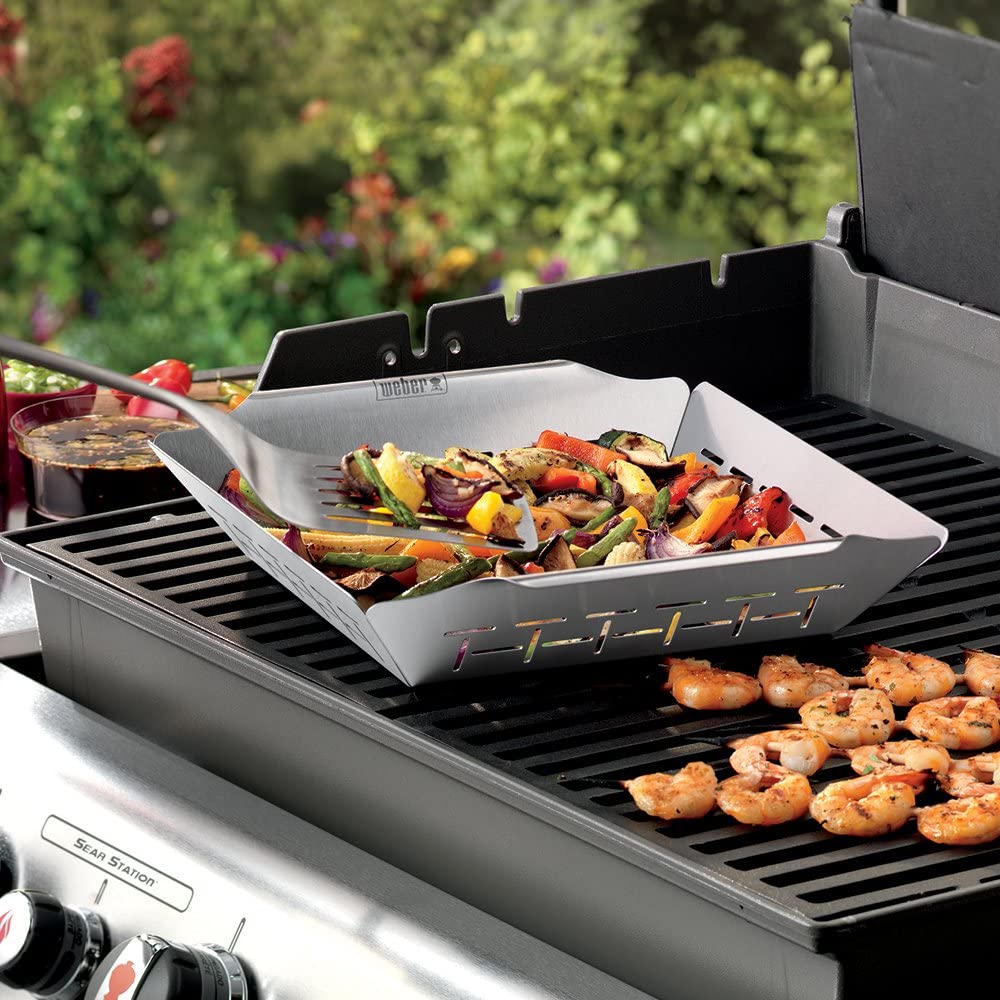 6. Weber iGrill Mini
Weber's iGrill Mini is a smart thermometer for keeping temperature of the meat while you're grilling it. The best thing about this smart device is that you really don't have to babysit, neither the grill nor the thermometer. Simply connect the device to a mobile app, and you'll be notified when the meat is perfectly done.
7. Cooper Cooler Rapid Beverage Chiller
We all have to agree that no barbecue is a success without chilled drinks. But managing chilled drinks on demand in an outdoor setup may be quite challenging, especially when you are hosting a grand party. If you can't spill your budget on an outdoor fridge or a kegerator, you should consider the really cool Rapid Beverage Chiller. It is handy and gives you a chilled beer can within a minute, and a bottle of wine within 6 minutes!
8. Sharper Image's Barbecue Light and Fan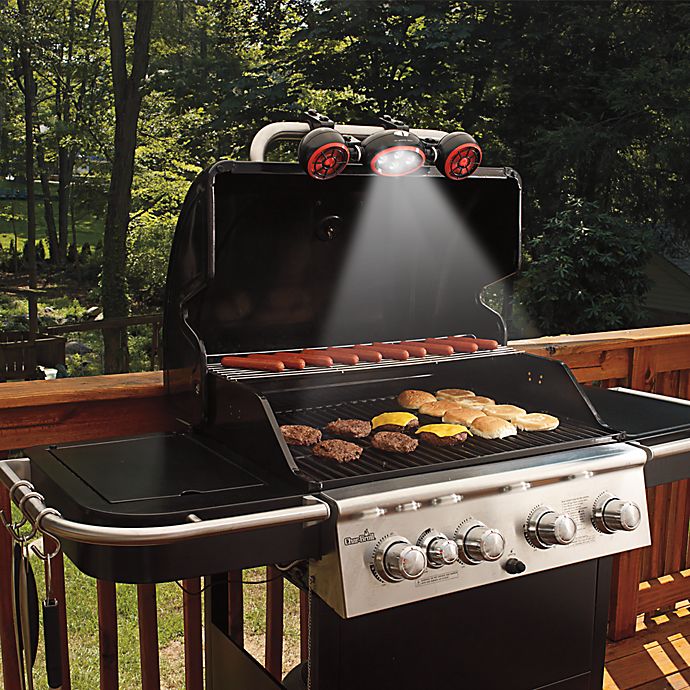 Don't you feel it's pathetic to wind up a barbecue early because of the setting sun? Wouldn't you love to have endless night-time grilling adventures? Well, your prayers may have been answered! Sharper Image Barbecue Light and Fan is a cool gadget that can be clamped to the grill station for a well-illuminated cooking experience.
9. Bear Paws Shredder Claws
Bear Paws are a highly resilient and versatile shredder tool. It is ultra-sharp and can be used for lifting and shredding hot meat as it can withstand heat up to 475°F. You can just chuck the knives and forks away, get hold of the Bear Paws and go wild pulling and carving the meat.
10. Chef's Kitchen BBQ Apron
Grilling requires a fair number of tools and cooking gears. Sometimes you need to swap the spatula in your hand with a tong, and still realize that you need to poke in the fork immediately. Tossing and turning meat on the grill may leave you in a frenzy of handling all the tools at the same time. The cure to all such common grilling pains is here, the Chef's Kitchen BBQ Apron. It has dedicated pockets that are easily accessible and can hold the toolset, salt and pepper shakers, and oven mitts which come along with the apron.
In the market for a new grill? How about something that can grill and smoke and roast in one unit? Check out our review of the Kamado grill.
(Visited 193 times, 1 visits today)