Once we develop a habit, it means that there is a high level of satisfaction that draws us back to it. When it comes to tobacco smoking, the cravings are incredibly strong, but the price to pay for seemingly pleasurable moments is too high.
Determined to win the fight against the persistent problem, back in 2015 the founders of Juul came up with the promising alternative – an e-cigarette with the nicotine-infused liquid. Being familiar with the specifics that made smoking so enjoyable in the first place, they created a device that offers that most satisfying draw and throat-kick without leaving the bad taste in our mouths.
So, how did Juul become a top-selling e-cigarette on the market in just three years with millions of loyal followers? Very simple – by creating a superior product with advanced technology that offers an altogether better experience.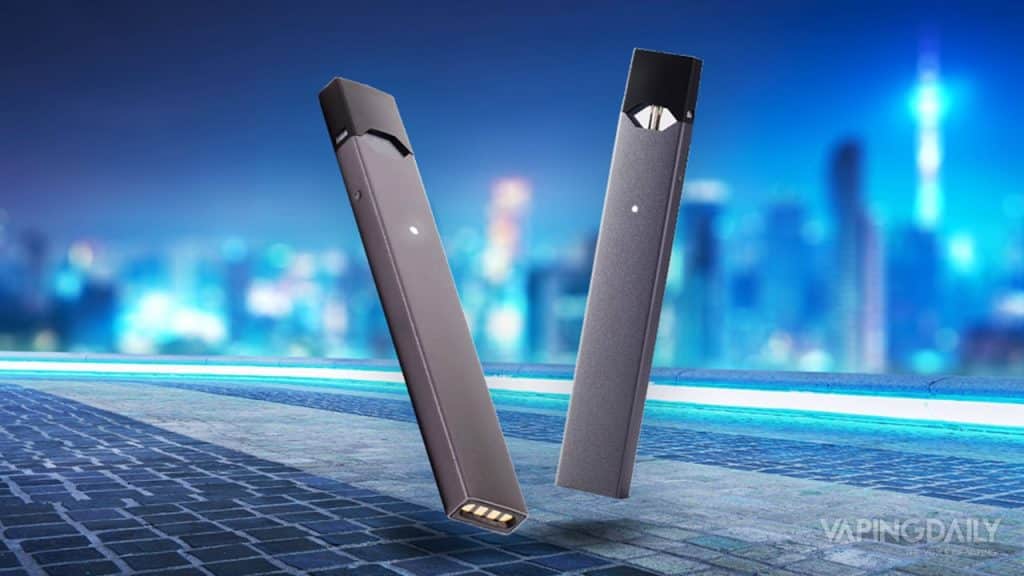 Designed With the Simplicity in Mind
Just a glance at the Juul vaporizer reveals that using it will not cause any hassle. As you wouldn't expect any buttons or complex instructions for smoking a regular cigarette, Juul went with the most minimalistic approach. Equipped with the lithium-ion polymer long-lasting battery, which is also charging faster than average, Juul's will never leave you hanging without the desired puff.
Each pod is pre-filled with the strictly chemically regulated nicotine salt which always contains the same ingredients – Glycerol (a liquid extracted from the plant oils), Propylene Glycol (organic and non-toxic compound), Nicotine, and Benzoic acid (food-grade flavoring). This specific acid makes the juice vaporize at a lower temperature which ensures a smooth yet powerful hit. This is how Juul cleverly avoided device overheating.
What Did the New Juul Technology Bring?
The great improvement truly came with the cotton instead of silica wick implementation. This wick material substitution resulted in higher nicotine level output and consistent puff-to-puff experience backed up with the stable device voltage. Since Juul pods also come with a higher nicotine concentration of 9 and 18 mg besides the regular, this allowed the vapers to get much more nicotine per puff and therefore, get fully satisfied with the fewer draws. This incredibly potent formula is what distinguishes Juul pods from the others since a single one offers an altogether nicotine level of the whole cigarette pack excluding the tar, smoke, and ash.
Juul Products are Highly Customizable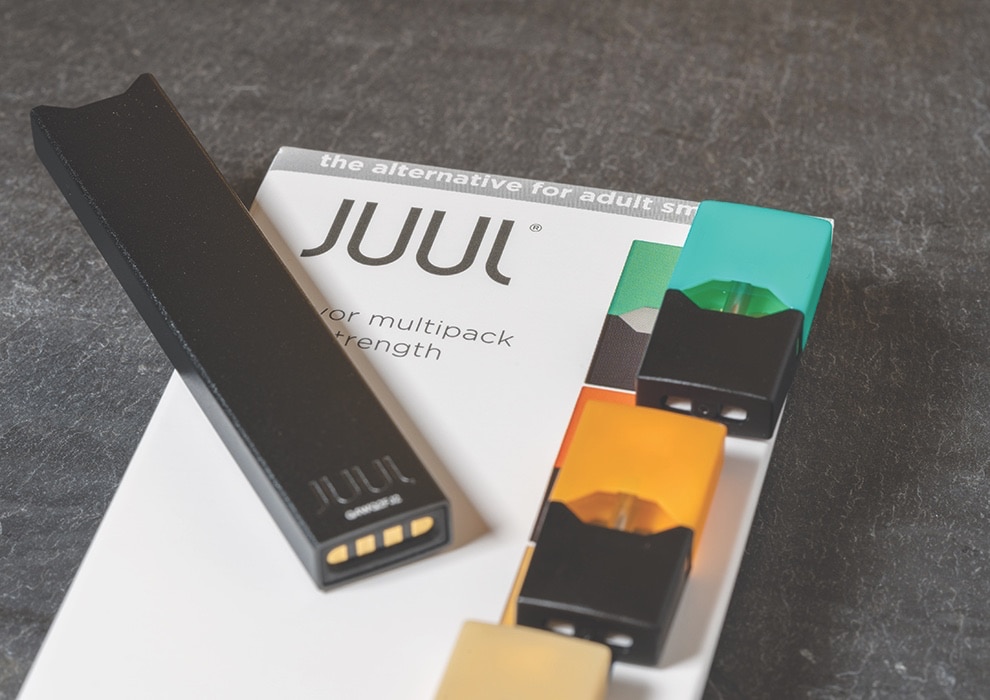 When we take a look at Juul's offer, it is easy to notice that they were thinking about everyone. Since they wanted to make sure that the product is perfect for the vaping beginner, both Juul Starter and Basic kits include the essentials for a smooth start. To make the transition even lighter, Juul offers Virginia tobacco pods that come in both wholesale and 4 pack options.
One of their all-time favorites is surely the Cool Mint Juul pod which delivers a real peppermint flavor with the soothing aftertaste, but without the excessively overpowering cooling effect that you may expect. After all, the fulfilling flavor has always been the strongest of Juul's assets and since they limited the production to the basic ones for the adult's needs only, quality over quantity is an anticipated outcome. For those who like multiple flavor options in a single pack, Juul Multipack has both Virginia tobacco and Cool Mint. Keep in mind that all Juul pods are compatible with both – the Starter Kit, as well as the Basic Kit device.
Ultimately, always keep in mind that the market is saturated with fake Juul products which pose direct health and safety risks. Therefore, purchase wisely and always turn to an authorized retailer to be sure that you got the authentic Juul product for the best possible vaping experience.
(Visited 178 times, 1 visits today)