Are you prepared to make a cryptocurrency investment now? We're glad to let you know that it's right in your pocket! The release of Web3 wallets for mobile devices has opened up a whole new world of possibilities for tech-savvy explorers and cryptocurrency enthusiasts.
Put on your seatbelts and prepare for an exhilarating journey into the fascinating world of Web3 wallets, where security, usability, and functionality all work together to simplify the Bitcoin experience. Prepare to unleash your smartphone's full potential and welcome the Web3 revolution with open arms. Your cryptocurrency journey has begun!
Key Takeaways
Web3 wallets are transforming the way we use and handle cryptocurrency.
Unprecedented functionality, security, and accessibility are provided by these mobile wallets.
See firsthand, via your smartphone, how Web3 wallets are changing the cryptocurrency scene.
A Web3 Wallet: What Is It
Let's first explore the definition of Web3 wallets for mobile devices before delving deeper into this fascinating field. A Web3 wallet is a kind of blockchain wallet made specifically for the Web3, or third generation, of the internet. Decentralized apps (dApps), blockchain integration, and user empowerment are the main focuses of this ecosystem.
With the use of Web3 wallets, users may easily engage with blockchain and dApps, creating entirely new possibilities. These wallets serve as your entry point to a world in which complete control over your identity, data, and digital assets is yours.
Mobile Web3 Wallets' Ascent
Both the crypto environment and our demands have changed over time. Let us introduce mobile Web3 wallets, which are revolutionizing our fast-paced world. Let's examine more closely what makes them so exceptional: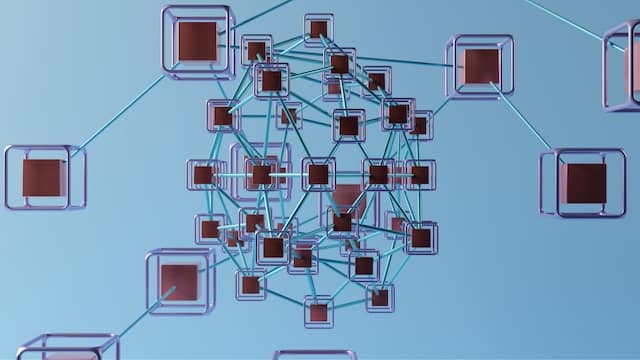 Easy Access at Your Fingers
The days of requiring a desktop computer to handle your cryptocurrency holdings are long gone. No matter where you are, mobile Web3 wallets make it simple for you to access your digital assets. You may purchase, sell, trade, and store bitcoins with only a smartphone and an internet connection. For anyone who wants to manage their cryptocurrency portfolio while on the road, this ease is revolutionary.
Mobile with Enhanced Security
With Web3 wallets, security comes first. To safeguard your valuables, they employ cutting-edge encryption and security procedures. Your gadget safely stores the secret keys that unlock your money, lowering the possibility of hacking and illegal access. For an additional degree of protection, certain Web3 wallets now provide biometric verification, which makes it more difficult for spies to access your cryptocurrency.
Smooth dApp Communication
The seamless integration of mobile Web3 wallets with dApps is one of their most interesting features. These wallets make it simple to engage in DeFi initiatives, play games based on blockchain technology, or learn more about NFTs (Non-Fungible Tokens). The entire procedure is made simpler by the ability to approve transactions and interactions with dApps straight from your smartphone.
Platform-to-Platform Harmony
Wallets for Web3 are not restricted to a particular blockchain. Since many of them work with many blockchains, you may manage different cryptocurrencies from a single wallet. For cryptocurrency fans who wish to venture beyond Bitcoin and Ethereum, this cross-platform functionality is a godsend.
Interfaces That Are Easy to Use
Mobile Web3 wallets prioritize the user experience. Effective management of your digital assets doesn't require you to be a computer expert thanks to user-friendly interfaces and capabilities that are simple to comprehend. You may easily send and receive money, browse your portfolio, and learn about dApps.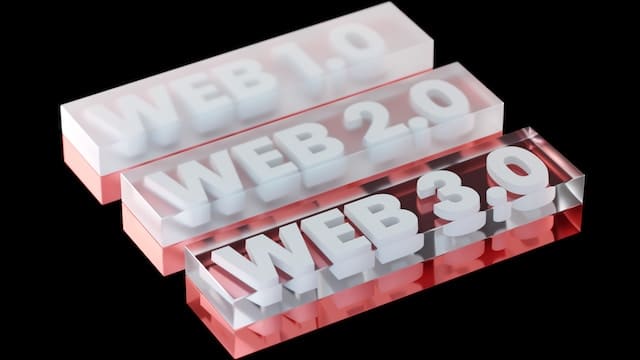 Mobile Web3 Wallets: A Look Into the Future
Envision yourself hearing about an amazing new DeFi project while on a weekend break. You may engage with the dApp, invest in a matter of taps, and quickly visit the project's website using your mobile Web3 wallet. We have never encountered anything like this in the realm of traditional finance in terms of ease and security.
NFT fans may also simply find, buy, and maintain their digital treasures right from their cell phones. Furthermore, DeFi platforms are easily accessible to anyone who has faith in the potential of decentralized finance. These wallets offer a smooth transition between the worlds of cryptocurrency and conventional banking.
In conclusion, it seems that you hold the key to the future of cryptocurrencies, which seems to be more promising than before. Mobile Web3 wallets allow you to interact with the exciting world of decentralized applications and blockchain technology while managing your digital assets in a dynamic and user-friendly manner.
So why not wait? Explore this incredible universe of possibilities by using your smartphone as your primary instrument to explore the Web3 environment. With the latest upgrade to your cryptocurrency vacation, the future is now in your pocket. Take advantage of the thrilling journey that lies ahead in the realm of Web3 wallets!
(Visited 21 times, 1 visits today)