Salesforce is giant like an ocean; when you start to think that you know it all, you realize that it's just the beginning. Learning about Salesforce clouds is essential if you are already using the CRM platform or planning to do so. Also, it can help boost your technical knowledge if you want to clear certification exams. Today, we are going to talk about Sales Cloud and Service Cloud.
The Sales Cloud and Service Cloud are two integral parts of Salesforce. Many of us get confused between the two as both of them overlap in many ways. So, to make things easier for you, first, let's talk about what exactly is Sales Cloud and Service Cloud.
Know about Sales Cloud
Sales Cloud is one of the most sought-after Salesforce products. It gives you the ability to grow accounts, find customers, and close deals faster than ever, and that too from the comfort of anywhere. Primarily, Sales Cloud is for automation, management, and sales analysis tasks.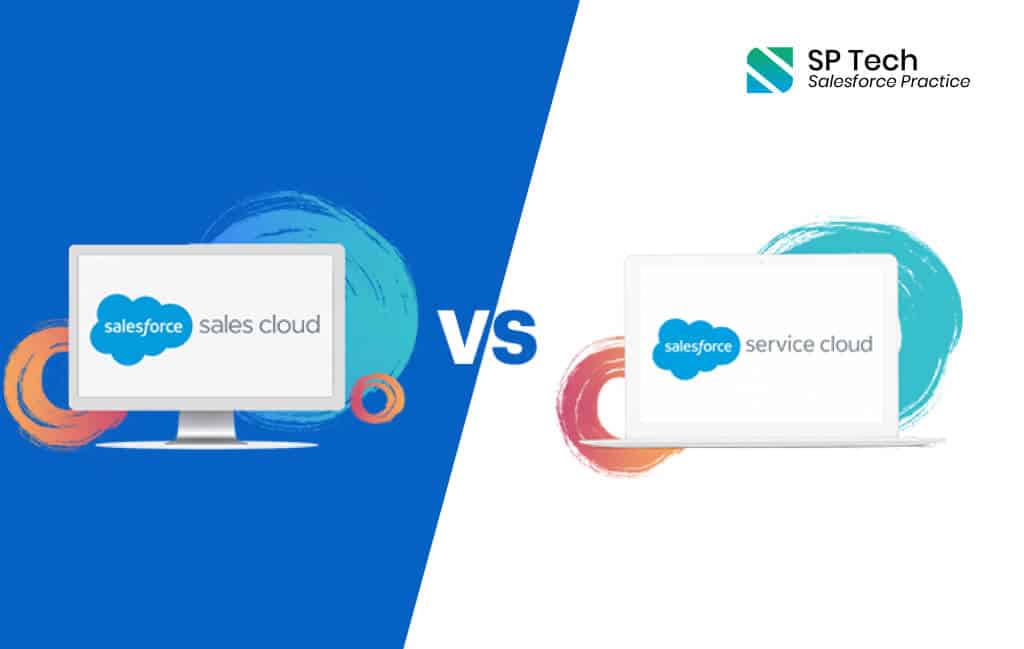 The Sales Cloud provides you with both account information and customer information gathered from social media platforms about your product or customer. Thus, it is beneficial when it comes to closing sales faster.
Furthermore, Sales Cloud helps you build the entire sales strategy from one place. Also, your sales managers can even monitor the performance of sales reps from the Sales Cloud. And, your sales reps get a structured and systematic platform for customer communication through various channels such as social media, customer service portals, or email.
Top Features of Sales Cloud
Look out for the top features of Sales Cloud and how they help!
Contact Management
With Contact Management, you give your sales reps the ability to get a holistic view of your customers. You get access to your customers' activity history, communication history, and more. Also, you can pull in data from your customers' social content to see their interest in products or services.
Opportunity Management
This feature of Sales Cloud allows you to manage all your deals from one place and fulfills the purpose of creating records of your prospected opportunities.
Lead Management
You can now convert your leads into actual opportunities with this feature of Sales Cloud. Also, you can route and assign the right leads to the right sales reps to ensure that you never miss out on good leads.
Reports and Dashboards
With Sales Cloud, you get the best analytics of Salesforce. You can easily track lead volume, conversion rates, and all parts of your pipeline to see where your business is going.
Mobile CRM
Now, you can even manage and view your meetings, events and get all the updates on the go from one app. Use Salesforce's app to close deals faster and boost productivity with in-app notes, events, and task management.
Know about Service Cloud
Salesforce Service Cloud focuses on Service as in Customer Service part of the Salesforce platform. It allows you to build end-to-end engagement for your business from anywhere. Also, with Service Cloud, you can assign the right customer service agents and service managers at the right time. Thus, you can deliver the best customer experiences by managing customer issues and grievances at your best.
While Sales Cloud is for your sales managers and sales reps, Service Cloud is primarily for customer service agents and managers.
Top Features of Service Cloud
Service Cloud allows you to have access to some extensive Sales Cloud features along with some additional features. So, here we go.
Customer Service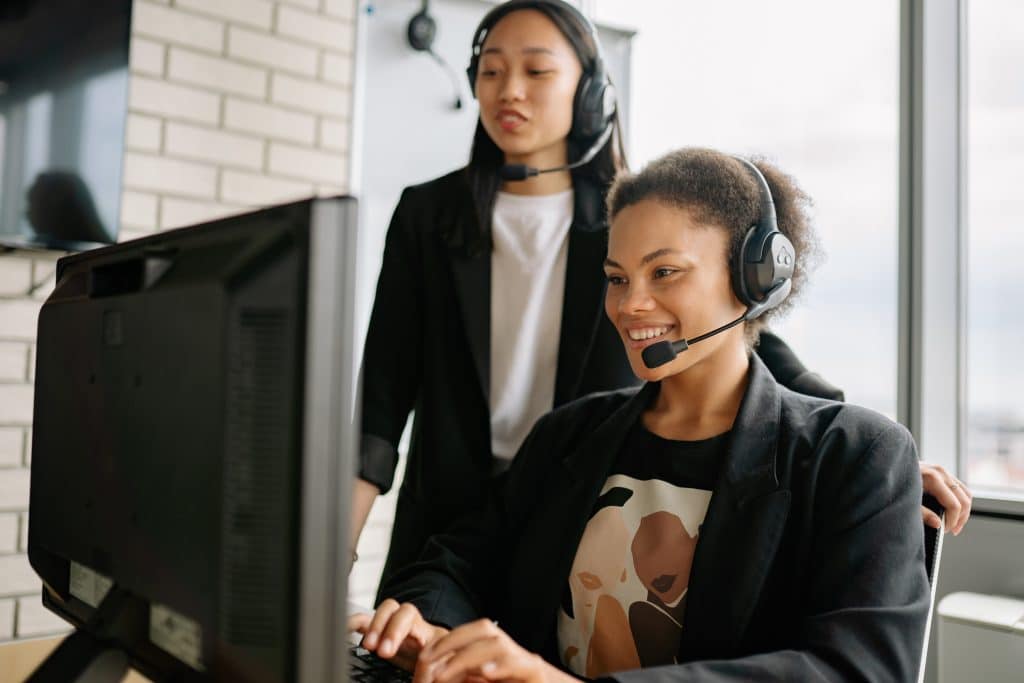 Customer Service allows you to have the most important Service features under one umbrella. You get access to Lightning Service Console, Case Management, Omni-channel routing, Social Customer Service, and so much more.
Field Service
With Field Service, you can increase your productivity both online and offline. Allow your teams to get AI-powered scheduling, knowledge articles, van inventory, and more on the Customer 360 Platform.
Self-Service
Now, with Self-Service, you help your customers find answers to their queries on their own. It helps you save your time and efforts as well as your customers'. Further, you can build your community portal and connect it to the Salesforce platform for a seamless self-service experience for your customers.
AI for Customer Service
You can now boost agent productivity and deliver the best customer service with Service Cloud Einstein. Thus, you can Service Cloud Einstein's AI capabilities to deliver intelligent and self-satisfying experiences to your customers.
Sales Cloud vs Service Cloud: Key Differences
| | | |
| --- | --- | --- |
| Criteria | Sales Cloud | Service Cloud |
| Objective | To increase profits by lead generation. Attract prospective clients. | Not primarily aimed at increasing profits, but delivering excellent customer service. |
| Target | Measurable targets; can count the number of leads converted or items sold. | No fixed quantifiable targets as it is not easy to measure customer satisfaction. |
| Platform | Web-based can run on Android, IOS, or browser. | Same as Sales Cloud. |
| Applicability | Best fit for SMBs as well as large organizations. | It can be used by SMBs and large organizations as well as freelancers. |
| Pricing | Starts from $25 USD/user/month can go upto $300 USD/user/month. | Same as Sales Cloud. |
You may check out the complete pricing details of Sales Cloud and Service Cloud.
What should you consider: Sales Cloud or Service Cloud?
Both Sales Cloud and Service Cloud have shared features of Account and Contact and Case Management. So, if you are a customer-centric business, then you may choose Service Cloud. Or, if you are considering boosting your ROI and sales, you may choose the Sales Cloud. Hence, it totally depends on your business goals whether to go for Sales Cloud or Service Cloud.
Bottom Line
Now, you must be having an understanding of these Salesforce Clouds and how they help. Both Sales Cloud and Service Cloud are effective and brilliant in their own way, regardless of a business' needs. Whether you have a small, medium, or even a large organization, you can still opt for Sales and Service Clouds.
So, if you are considering implementing Sales Cloud or Service Cloud for your business, then our certified Salesforce experts can help. We will assist you with the suitable cloud as per your business needs. Get in touch with us and let your business take flight.
(Visited 97 times, 1 visits today)