Several things must be understood before learning how to play Monster Hunt Rise on a PC.
You must be familiar with the PC's performance and graphics. For this reason, I've broken down these factors into four sections. Here we'll cover Gameplay, Controls, Performance, and Graphics. The most crucial factors to take into account when playing this game on a PC are listed below.
Monster Hunter Rise, developed and published by Capcom, is an action role-playing game that has captivated players with its thrilling monster hunting quests, immersive world, and cooperative gameplay. Originally released for the Nintendo Switch, the game has gained a massive following. However, for those who don't own a Nintendo Switch but still want to experience the epic hunts, there is good news. Thanks to the release of Monster Hunter Rise on PC, players can now embark on their hunting adventures on the big screen with improved graphics and performance. In this guide, we'll explore how to play Monster Hunter Rise on PC, including system requirements, installation process, and some helpful tips to get you started.
System Requirements:
Before diving into the world of Monster Hunter Rise on PC, it's important to ensure that your system meets the minimum requirements. Here are the recommended specifications:
Operating System: Windows 10 (64-bit)
Processor: Intel Core i5-4460 or AMD FX-6300
Memory: 8 GB RAM
Graphics: NVIDIA GeForce GTX 760 or AMD Radeon R7 260x
DirectX: Version 12
Network: Broadband Internet connection
Storage: 20 GB available space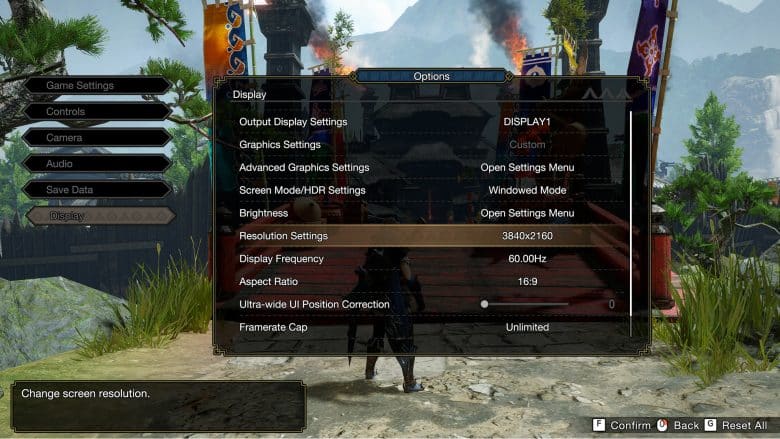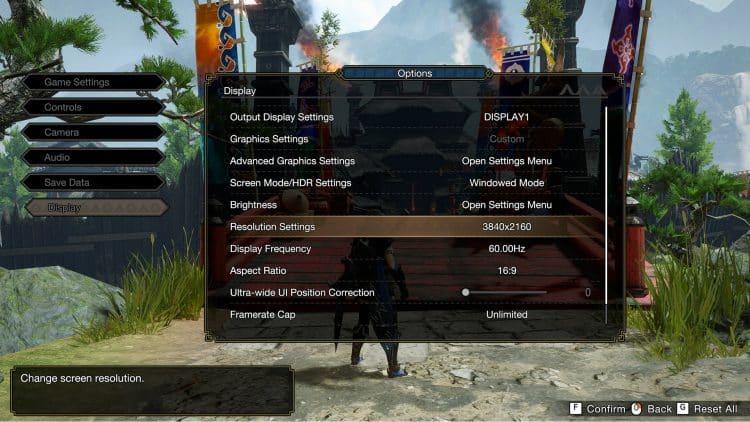 Installation Process:
To play Monster Hunter Rise on PC, follow these steps:
Purchase and download the game: Visit a trusted online store or platform that sells digital copies of Monster Hunter Rise for PC. Once you've purchased the game, download it to your computer.
Install the game: Locate the downloaded file and run the installer. Follow the on-screen instructions to install the game on your PC. Make sure you have sufficient space on your hard drive for the installation.
Update your graphics drivers: It's essential to have the latest graphics drivers installed on your PC to ensure optimal performance. Visit the website of your graphics card manufacturer (NVIDIA or AMD) and download the latest drivers for your specific model.
Launch the game: Once the installation is complete, launch Monster Hunter Rise from your desktop or Start menu. You may be prompted to create or sign in to your Capcom account.
Customize game settings: Before diving into the hunt, take a moment to customize your game settings according to your preferences. Adjust graphics options, audio settings, and control configurations to enhance your gaming experience.
Gameplay
Monster Hunter Rise combines the best elements of the previous games in the series into a more action-packed and refined monster-slaying experience. The game is free to download, but before you begin playing, subscribe to the Lab Report newsletter to receive occasional updates, deals, and advertising. By subscribing, you agree to the newsletter's terms and conditions and privacy statement. You can also not subscribe at any time if you so choose.
The Rise PC version has several advantages over its Switch counterpart. The game is much faster, supports ultra-wide monitors, and includes in-game voice chat, something the Switch version lacks. There are also more options in the PC version, such as more detailed graphics and more settings. More power to process the graphics means you can use higher-end pictures. Moreover, the Rise PC version includes many in-game features, including photo mode filters, which were missing in the Nintendo Switch version.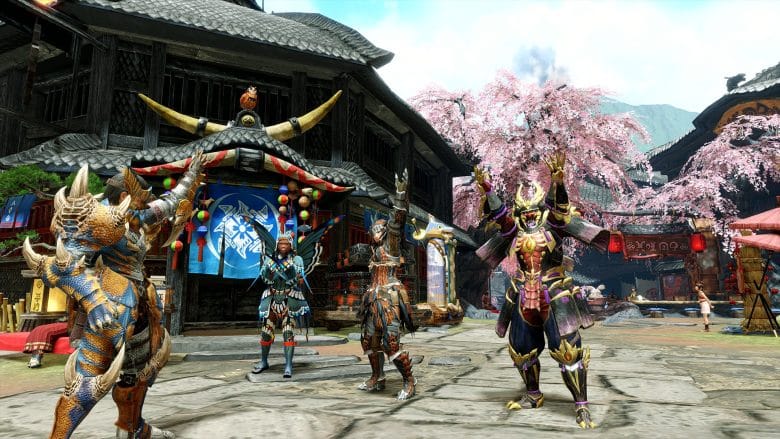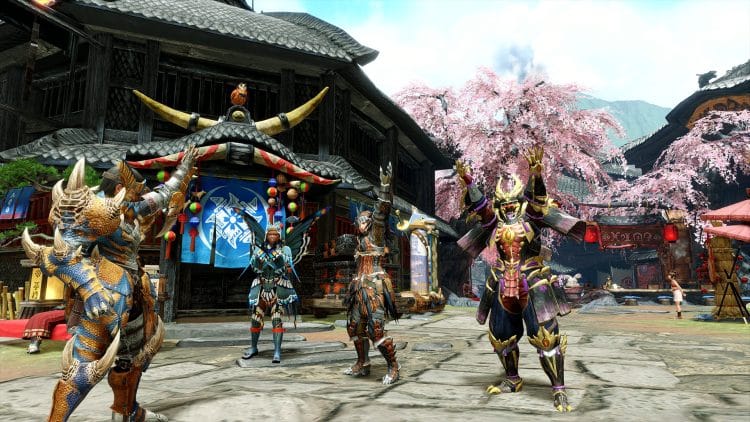 Controls
You might be interested in learning how to play Monster Hunter Rise on a PC. Although the game has a variety of controls and inputs, these hints will make it easier for you to use them. There is something for everyone, from altering the map to modifying the user interface. Other features, such automatic sheathing for weapons, can also be changed. Below is a list of the controls in Monster Hunter Rise for PC.
The game is highly recommended for controller players but also supports keyboard and mouse use. Although the keyboard and mouse methods could be better for playing this game, they work fine. The extra buttons on the keyboard and mouse are particularly useful for weapons with more actions. Using a keyboard is also more convenient for typing messages into chat. Monster Hunter Rise also supports voice chat among players. Nintendo implemented voice chat through an app for mobile devices, so players can easily chat with one another in the Lobby.
Performance
If you're considering getting Monster Hunter Rise for PC, you should first check out the available performance options. The game's graphics settings are very advanced, with some only available on the title screen. Using a high-end graphics card, you can brute-force through these issues. Though Capcom has reportedly been working on optimization patches, it's unclear when they'll be available or whether they'll fix these performance issues. You can do a few things to improve the game's performance.
First, Monster Hunter Rise on PC is faster and more responsive than the Nintendo Switch version. It also supports ultra-wide monitors, features an improved Wirebug mechanic, and includes in-game voice chat. The Switch version doesn't even have an online service for voice chat, which is very important in a game like this. A game's performance can vary by setting, and the PC version is much more reliable.
Are you facing an issue with starting up the monster Hunter world? Check out how to fix it if the monster hunter world won't start.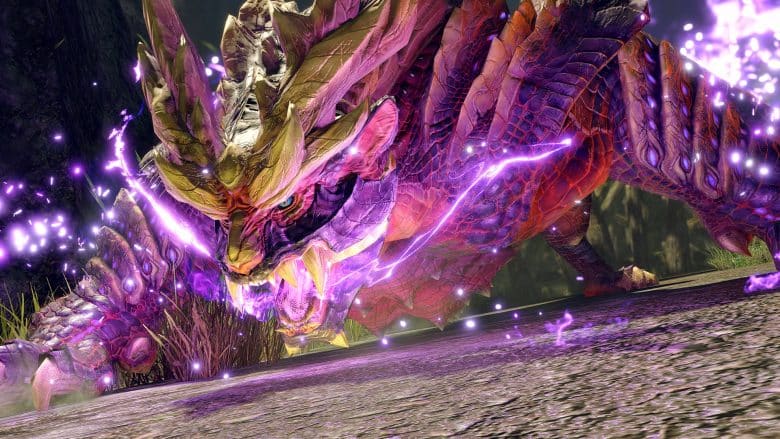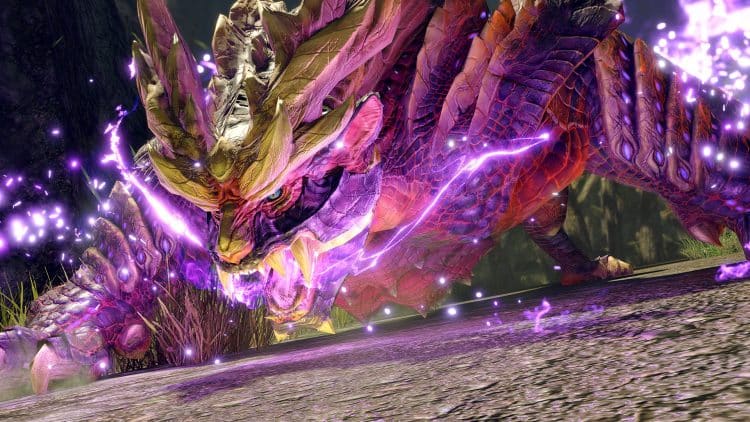 Graphics
While there are several flaws with the graphics in Monster Hunter Rise, the game's overall scope and performance are impressive. While the game has a more modest framerate than its predecessors, it does feature an uncapped framerate and photo mode filter. As an end solution, it is one of the best multiplayer games to come out in 2022. But, it needs to improve in some other areas. The game is not a great choice for those who want a deep experience or someone who wants to spend hours battling monsters.
Before you can customize the graphics settings in Monster Hunter Rise for PC, you must go through the tutorial to get to the options menu. Once you get to the options menu, go into quest mode. In this menu, look for an option called Advanced Graphics Settings. From here, you can adjust the game's graphics settings accordingly. Please be aware, though, that the visual settings you alter in this menu might not match those in the finished game.
Multiplayer Read this tutorial if you want to find out how to play Monster Hunter Rise on the PC. You will learn all you need to know about the game from this blog's tutorial. It will also show you how to use a USB cord to connect your Nintendo Switch to a computer. After clicking your Switch, go to the Kamura Village and speak to Senri, the mailman located beside Fugen, the Elder.
The PC version of Monster Hunter Rise is loaded with features, including a high-resolution screen, HDR support, and unlocked frame rates. The game also has a lot of customizable options, such as camera settings. Be sure to change these settings before you start hunting because the camera can get a bit crazy in the middle of a hunt! Another thing to remember is that early-game weapons and armor don't scale well, so you'll want to wait until you can upgrade them.
Getting Started
Now that you have Monster Hunter Rise installed on your PC, here are some tips to help you get started:
Explore the tutorial: If you're new to the Monster Hunter series, it's highly recommended to play through the tutorial. It will introduce you to the game mechanics, controls, and important concepts that will be crucial for successful hunting.
Choose your weapon: Monster Hunter Rise offers a wide variety of weapons, each with its own unique playstyle and mechanics. Experiment with different weapons to find the one that suits your preferred hunting style. From fast and agile Dual Blades to heavy-hitting Great Swords, there's a weapon for every hunter.
Embark on quests: Monster Hunter Rise features a robust quest system with various objectives and challenges. Start by taking on the village quests to progress through the game's story. As you gain experience, you can also participate in multiplayer hunts with friends or join online sessions to tackle more challenging monsters.
Master the Wirebug: A new addition to Monster Hunter Rise is the Wirebug, a grappling hook-like tool that allows you to perform aerial maneuvers and execute powerful attacks. Practice utilizing the Wirebug in combat to gain an advantage over your foes and unlock new movement abilities.
Upgrade your equipment: As you defeat monsters and gather resources, you can forge new weapons and armor. Upgrading your equipment will increase your defense and provide additional skills and bonuses
Conclusion
In conclusion, learning how to play Monster Hunter Rise on PC opens up a whole new world of epic monster hunting adventures. By following the installation process and ensuring that your system meets the recommended specifications, you can dive into the immersive world of Monster Hunter and experience thrilling hunts on your PC.
Remember to explore the tutorial to familiarize yourself with the game mechanics and choose a weapon that suits your playstyle. Embark on quests, both solo and multiplayer, to challenge yourself and progress through the game's story. Take advantage of the Wirebug mechanics to perform aerial maneuvers and unleash devastating attacks.
Don't forget to continuously upgrade your equipment by defeating monsters and gathering resources. This will not only enhance your defense but also provide additional skills and bonuses to aid you in your hunts.
Monster Hunter Rise offers an engaging and rewarding experience for PC players, allowing them to join the ranks of skilled hunters and engage in exhilarating battles against formidable creatures. So, grab your weapon of choice, team up with friends, and embark on unforgettable monster hunting journeys in the fantastic world of Monster Hunter Rise. Happy hunting!
(Visited 9 times, 1 visits today)