When your child makes their first move as a young adult, the prospect can be equally exciting and daunting for them. While they gain independence charting their own course, the logistics involved in moving to a new city or state for college or career can be overwhelming without support, especially with rising prices.
As a parent, your guidance, emotional assurance, and practical assistance can greatly ease big transition anxieties. Here are some key ways to help set your child up for success as they embark on their first big move.
Provide Insights On Their Destination
Share your own knowledge and do additional research to give your child key insights about the new location they are heading to. Discuss interesting cultural elements, entertainment options, weather changes to expect, popular neighborhoods, and anything else to paint a picture of their future home.
Look up fun facts and current happenings to bring the destination to life. This framing helps build comfort and familiarity.
Help Arrange Temporary Housing
Finding housing is one of the most stressful parts of relocating. Help your child get set up in temporary lodging like a long-stay hotel, sublet, or Airbnb for the first 1-2 weeks after arrival. This gives them a safe base to search for permanent housing options without rushing into subpar solutions. They can gradually experience different areas in person before committing. Offer to help cover temporary lodging costs if possible.
Help Them Get A Head Start On Looking For Apartments
To find housing before arriving, you and your child can browse online rental listings together for areas meeting their preferences and budget. Note options that seem promising to investigate on upcoming scouting trips. Create spreadsheets to compare rentals. You can even use Street View to virtually explore neighborhoods together.
Offer insights on evaluating amenities, landlord reputations, lease terms, and navigating competitive markets. Give them a head start on the apartment hunt. Looking for an apartment in another city can be tricky so it's best to find a website that makes it easy.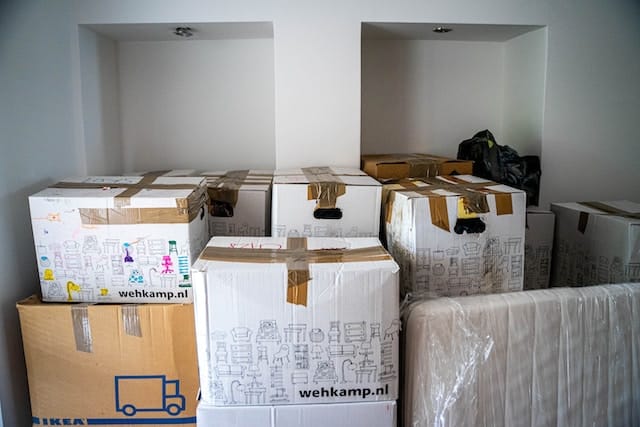 Say your child is relocating to Florida, and they're looking for apartments to rent in Port St Lucie, FL. You can look at an amazing range of Port Saint Lucie apartments at Rent. They have info on market trends and moving tips.
Assist With Any Pre-Move Logistics
Work as a team crossing off key items to handle before moving day like scheduling movers, reserving elevators, transferring medical records, arranging mail forwarding, updating accounts and subscriptions, and notifying contacts.
Share your past moving checklists as guides. Split up tasks based on your respective strengths to conserve their energy for box packing. Being ready logistically reduces move-in strains.
Help Pack And Organize Belongings
Packing all possessions accumulated over childhood is a monumental task. Offer to assist in sorting, purging unneeded items, procuring boxes/supplies, and packing it all up in an organized manner.
Create a color-coded labeling system by room so items are easy to retrieve later. Your efforts together with packing will make the unpacking less overwhelming on arrival.
Lend Essential Household Items
Setting up a new household necessitates acquiring many basic appliances, cookware, linens, and other domestic gear. Offer to lend or gift key starter items your child will need right away like dishes, cutlery, pots and pans, towels, electronic appliances, and cleaning supplies. This helps furnish their first home without big upfront outlays.
Provide Key Furnishings If Possible
Major furniture purchases can be postponed initially by creatively utilizing what your child already owns. However, items like a quality mattress, basic seating and a functional desk may need to be purchased right away for comfort and productivity, especially if they're going to be working from home.
If possible, consider helping subsidize or fully provide certain key functional furnishings that will aid their adjustment and success in the new location.
Help Open A New Bank Account
To simplify money management in their new city, help your child open a bank account ahead of moving. Banks with national branches make transferring accounts across states easier.
Assist in gathering needed documents and co-signing if necessary. Ensure they order checks and an ATM card for immediate access to funds after relocation. You can even set up automatic deposits to provide a starter living allowance.
Assist With Finding Local Services And Amenities
An unfamiliar area poses challenges in finding basic services like doctors, dentists, dry cleaners, energy providers, hair salons, gyms, grocery stores, and places of worship. Do online research together to find top-rated local providers of important services your child will need. Make lists with contact details for easy reference. This preparedness helps them feel at home faster.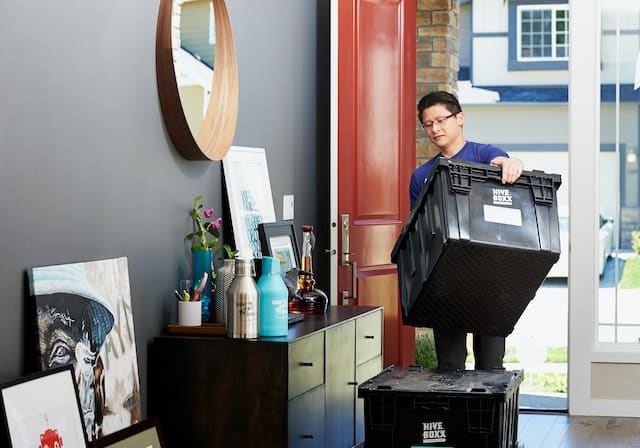 Help Arrange Necessary Transportation
Whether their new city and job will necessitate a car, reliance on public transit, or bicycling around, discuss transportation options and help make arrangements in advance of the move. For cars, coordinate any title transfers or sales needed (and help them watch out for those interest rates) and identify garages near their rental.
For transit, consider gifting initial monthly passes. Providing a bike and safety gear can facilitate two-wheeled transport. Assist in setting up transportation for independence.
Introduce Them To Any Contacts You Have There
If you know anyone living in the area your child is moving to, reach out ahead of time to try connecting with them. Even casual local contacts like former colleagues, former neighbors, or distant friends can be valuable resources for an unfamiliar newcomer. They can provide tips and community connections. Offer to join for a warm introductory lunch after your child arrives.
Help Set Up Their New Living Space
After a tiring move, setting up a new home feels overwhelming. Once your child has moved into their rental, consider flying out to help unpack, assemble furniture, hang decor, stock kitchen essentials, and generally make the unfamiliar space comfortable and functional. Those extra hands can make an immense difference in transforming the unfamiliar rental into a true home.
Moving out of childhood homes into a new city marks a major life transition. As a parent, providing emotional support plus tangible assistance planning logistics, securing housing, and establishing local roots can alleviate big worries, giving your child the confidence to embrace their new adventure and thrive independently.
(Visited 11 times, 1 visits today)