A mobile tracking app is a software used to monitor mobile phones and it allows you to access information such as location, texts, Facebook and WhatsApp messages, among others from someone`s phone in secrecy. These apps aid you to spy on your kids, and spouses if a need comes. Different Spyware apps have different features as you will see.
Spyware To Catch A Cheating Spouse
Marriage is a connection that connects an individual to another in a steady relationship. Numerous persons have issues due to privacy in their relationships. Spying is not an easy thing especially when you`re doing it to your spouse. It is not easy to hide your actions from a person who you spend most of your time with. Therefore when you decide to spy on your significant other, ensure to hide your activities. On the other hand, this relationship may sometimes turn sour when one person begins to cheat.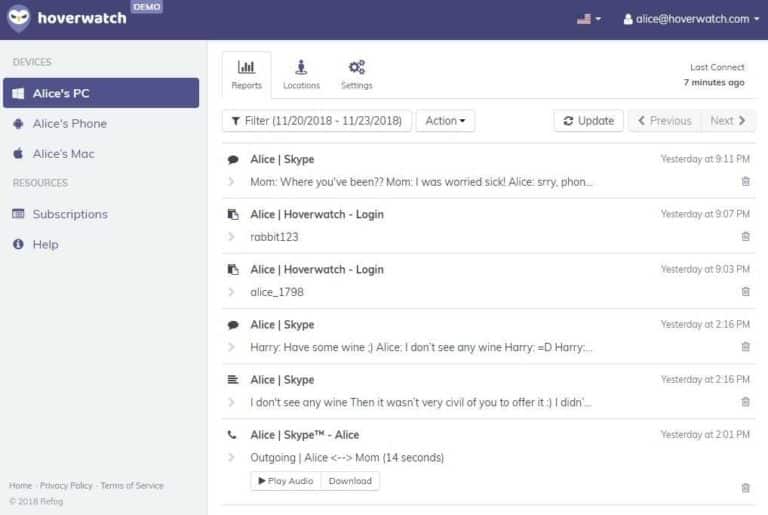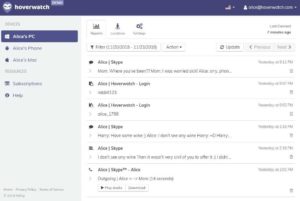 In case you suspect that your spouse is cheating on you, you have minimal options. You could place a GPS tracking device in their vehicle. You could also hire a private investigator to follow them around or download and install a spy app such as Hoverwatch. This app is the ideal spyware to catch a cheating spouse which allows you to scrutinize your spouse`s computer or phone remotely.
Hoverwatch Spyware: How It Works
Hoverwatch is a free tracking device. The first necessary step is to set up an account through signing up. They only require your email address. After that, you will create your password and a click on the sign-up option.
Preparing The Device
Once you sign up, you need to download the tracker from your account. After this, you install it.
Watch
Once you install the tracker, you can relax and keep tabs on all the information from their messages, calls, and GPS. These details are recorded and kept in your account.
The Most Common Spyware To Catch A Cheating Spouse
Hoverwatch
Hoverwatch spy app is a concealed spying app which can be utilized as a spyware to catch a cheating spouse or spy on your kids. This app can be utilized on Mac, Android, and Windows. It allows you to read WhatsApp, and Facebook messages, as well as texts. In addition, you can use it to collect passwords, record calls, and trace locations. Even when you delete your messages and history or switch passwords, this spyware records everything.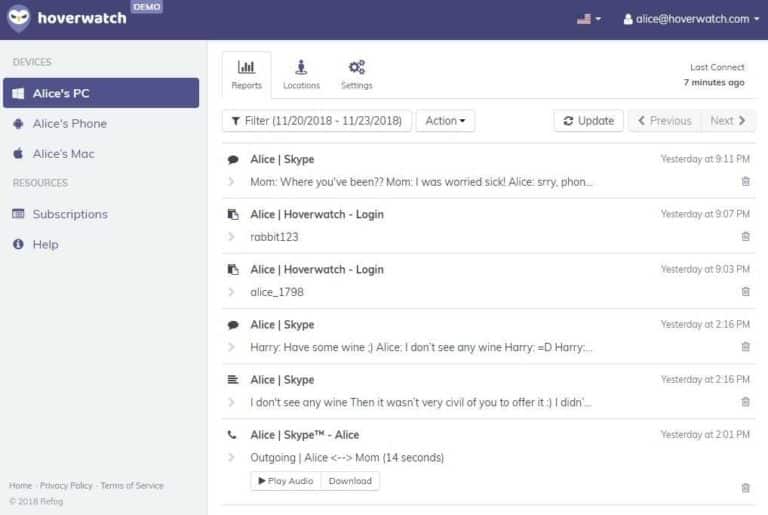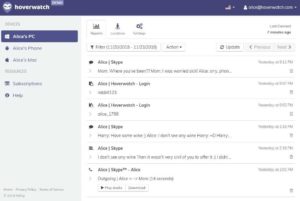 When you install the spyware on your spouse`s computer or phone, information from the device is covertly sent to Hoverwatch`s center. You can trail this information by logging into your account.
Features & Benefits
Hoverwatch is an amazing spyware to catch a cheating spouse and it comes with the following features;
1. Invisibility
This feature is especially brilliant since it allows you to monitor without being seen. Hoverwatch stores all the details in an undetectable manner.
2. WhatsApp and Facebook
These chat rooms are very popular. Hoverwatch has a feature which permits you to read all the data sent via these chatrooms. Alongside text messages, you can as well record each video file and pictures exchanged.
3. Geo-location
This is basically a GPS tracker which assists you to figure out the precise location of your spouse.
4. Front camera picture
It has a programmed front camera photo feature that is capable of stimulating the texts as well as call tracker to take a screenshot each time your spouse unlocks the screen.
5. SIM Card Replacement
Hoverwatch spy app is capable of monitoring the user even when he switches his/her SIM card a lot.
6. Phone Number Tracking
There is a way through which you can effortlessly track a phone call from a strange phone number in your spouse`s iPhone. Hoverwatch is capable of offering you details like the identity of the caller as well as the location the call was made from. To access this information, Hoverwatch is the ideal spyware to install.
7. Location Tracking
This spyware can assist you to trail the location of your spouse`s phone number effortlessly. They are free and an internet connection is not necessary to get results.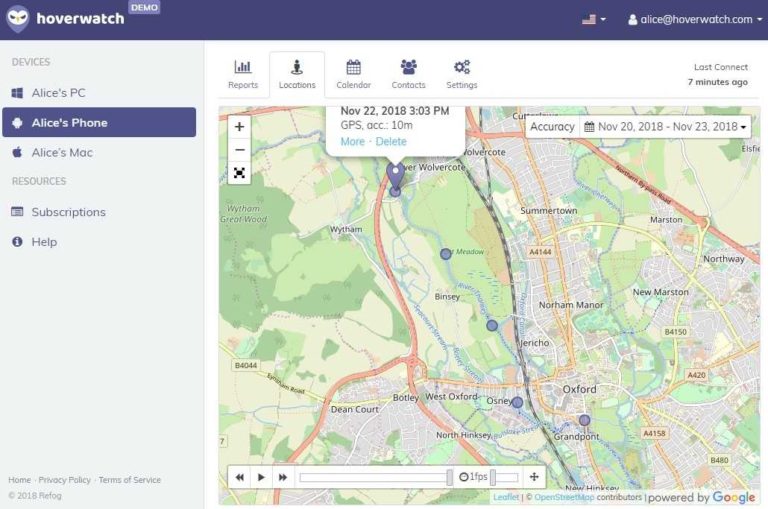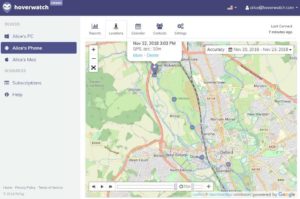 Spyzie
This is a spyware that has plenty of unique features where you can obtain important details linked to a targeted device. It is quite simple to set up, utilize and monitor. Spyzie has a dashboard that is web-based and user-friendly which is accessible from any device. It provides immediate situation updates and access to essential device information like notes, browser history, photos as well as messages.
Features & Benefits
Immediate location update of the linked gadget
It is very easy to use and monitor
A dashboard that is web-based and dedicated
Swift access to important details on the gadget
It offers thorough location history
It is fully compatible with almost every Android version
mSpy
mSpy is among the best spy apps. It has striking and useful features. It is an ideal cell phone spyware which does not require accessing the target phone. For a long time, people have preferred to utilize mSpy because of its functionality. It is compatible with lots of different devices such as iPhones, iPods, and Apple iPads, among others. This spyware will cost you $39.99. It is among the ideal spyware to catch a cheating spouse. You can get information about the target gadget activities anonymously.
Features & Benefits
It monitors emails, calls and text messages
Satellite Address Detector Tracking
You can access the phone book contacts as well as calendar plans in the target gadgets. mSpy offers great tracking experience to the users. People can be sure of their spouse`s behavior by using this spyware.
Final Word
Spying on your spouse may appear like an invasion of their privacy, although it is sometimes necessary especially when you`re anxious about their behavior and movements. It has never been as simple as it is today with a cell phone and the different services they offer, to spy on your cheating spouse. They might think of deleting their calls and text messages but spy apps will manage to help you find a way to trail the signals of their activities and find out.
GPS spying apps are the most efficient yet dangerous method. If other means do not work, or you wish to access your cheating spouse's phone, begin using a spyware app. They will provide you with access to all the details you require to confirm whether your spouse is cheating. Most of these apps were made for numerous reasons and some for this precise purpose. Whatever your issue may be to lead you to use a spyware to catch a cheating spouse, it is the ultimate way to confirm your doubts once and for all.
(Visited 556 times, 1 visits today)