Arguably, there is no event more intimate than marriage. Your loved ones surround you, and you will marry someone with whom you will be sharing your life. That also makes it the most important day for the bride and groom. A day you'll remember for your whole life. Of course, you want everything to be perfect. From the venue to the decor to the catering to your outfits and jewelry – you want everything to be just perfect.
While choosing the jewelry for her wedding day, a bride has to keep multiple things in her mind, but the most important criteria should be that it should reflect her self. Wearing traditional jewelry might be a safe option, but this is not the day for that. This is the day you'll cherish forever and do want to look your absolute best. Adding gemstone to your bridal jewelry pieces is the hottest trend that we see in recent fashion trends. Something like an engraved pendant to a vintage necklace will give your attire a personal touch. You can also try a 2 name necklace for sale online.
We have shortlisted four such jewelry pieces which you should consider while choosing your bridal jewelry. They'll showcase your true personality and add charm to your bridal collection. Have a read.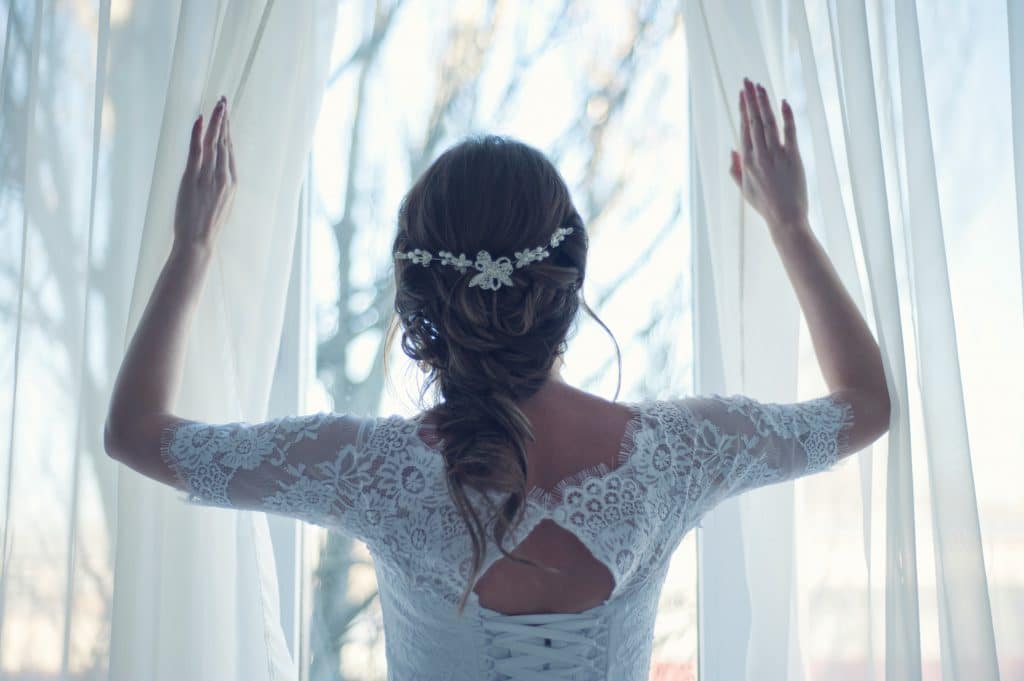 1. Engraved Locket
Lately, weddings have become a personalized affair, and couples are looking for small ways to add more significance to their big day. If you're a minimalist bride who doesn't require the extra fuss of carrying heavy adornments, then an engraved locket would go perfectly with your dress. It adds the perfect hint of dazzling sparkle and amber shine, finished in a delicate white gold chain that enhances the brilliance of the pendant. While some charms make you smile, others are meant to be treasured for a lifetime – for the special day, brides can customize their new initials with some diamond accents. They can also choose from an infinite variety of jewels and birthstones to add to their locket to make it more appropriate for the occasion and invite good fortune for the new beginnings. Wearing such distinct personalized jewelry is also a thoughtful gesture to include a loved one at the ceremony who couldn't be there physically, such as a parent, grandparent, or sibling.
2. Chandelier Earrings
Trends may come and go, but certain jewelry pieces are treasured for a lifetime, such as the infamous blue jewel called Tanzanite. A great pair of Tanzanite earrings are a must for modern-day brides who want to establish an essence of regal charm and exquisiteness for their wedding day. To add the brilliance of the stones in copious amounts, brides can pick a magnificent piece of the heavy adornment having surrounding diamonds. The chandelier earrings will look ethereal when paired with a sleeveless wedding gown in elaborate shoulder-grazing styles. While gold may have its charm, cooler metal tones may be a more appropriate choice for the big day. Brides can consider a diamond-encrusted platinum finishing for the earrings, or even a white gold frame with Tanzanite stones as centerpieces will transform your whole wedding look.
3. Vintage Necklaces
Certain pieces of accessories, no matter how grand or stylish they are, have the power to allow you to feel grounded, especially when things around you may seem out of control. They carry sentiment, and above all, will enable you to be your most authentic self. Such is the magic of vintage jewelry. If you're fond of vintage styles and nostalgic feels, then you should stick to your preferred choice on your most special day as well. Vintage necklaces can be enjoyed in various metal tones, with a unique centerpiece adding character to the intricate web-style designs. We suggest picking a darker stone or crystal for the necklace in an evening ceremony, such as Tourmaline, Black Diamond, or even Shungite. Shungite jewelry is always a favored choice for evening wear because of its dark, deep ebony color. Brides may go for a choker-style necklace along with a plunging or sleeveless neckline, and it will also look ravishing with a bustier gown.
4. Gem-Encrusted Tennis Bracelet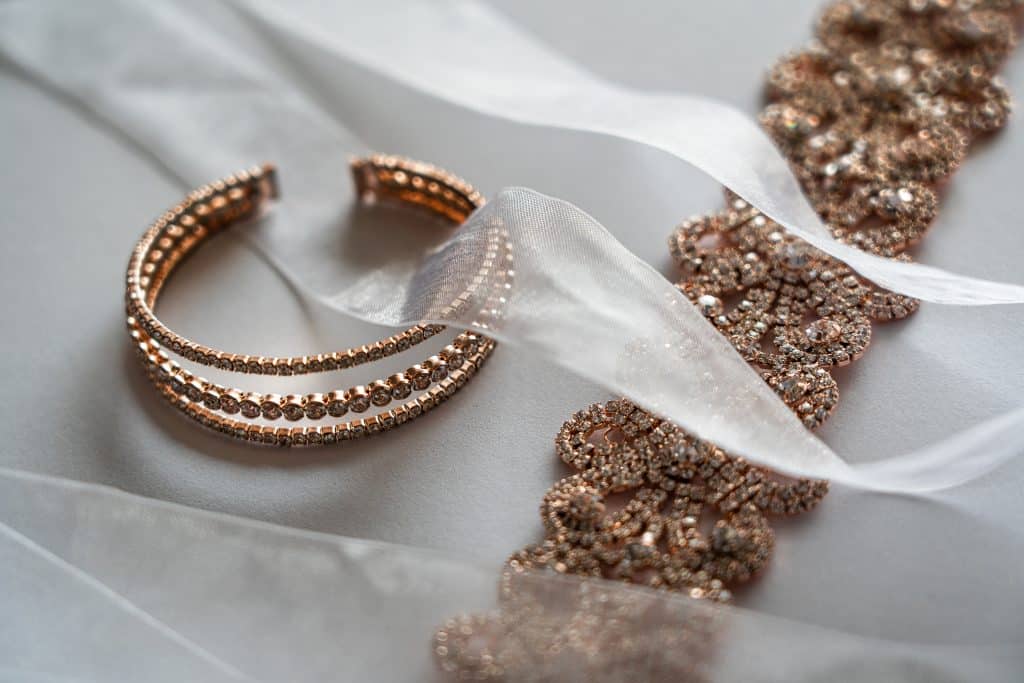 It doesn't matter if you've got a stack of tennis bracelets sitting in your top drawer – with this London Blue Topaz bracelet, there's no returning. The translucent blue-colored crystals are lined one after another, fit to perfection. Although the traditional design may include a timeless selection of dazzling diamonds, brides should pick a bracelet with multicolored stones for an even more glamorous look. The gleaming sapphire blue bracelet emanates class and charm. It serves as a minimal yet powerful shift from white diamonds, which accentuates your eyes and pairs stunningly to your wedding trousseau. 
(Visited 161 times, 1 visits today)