You cannot deny that the global economy hasn't been able to fully recover from the havoc wreaked by the COVID-19 fully. Businesses had to undergo radical changes to retain customers, ensuring their satisfaction.
Under these circumstances, banks and other large financial institutions worldwide find it imperative to transform their active business models into more efficient and productive units, adapting to all changes and staying relevant in the current landscape.
Artificial intelligence (AI) driven Intelligent Virtual Assistants (IVAs) have played a vital role in helping businesses make the best of this transformation. They are the reason behind constantly evolving business processes, responding precisely and aptly to ever-evolving consumer behaviors.
Digital is fast becoming the new normal, and consumers increasingly prefer online interaction options. IVAs resort to Machine Learning (ML), Natural Language Processing (NLP), Automatic Speech Recognition (ASR), Data Integration, Robotic Process Automation (RPA), and other such advanced tools to offer users a real-time, conversation-oriented, and personalized response to enjoy a seamless and fulfilling client experience.
IVAs can offer product information, support in paying bills, helping with online payment transfers, filling out forms, and so much more.
In short, they are more than capable of lending brands a competitive edge in meeting users' expectations.
What Are Artificial Intelligence-Driven Virtual Assistants?
As explained earlier, a combination of Artificial Intelligence (AI), Natural Language Processing (NLP), and Robotic Process Automation (RPA) help a virtual assistant to extract complex data and information from conversations, understand and interpret it accordingly.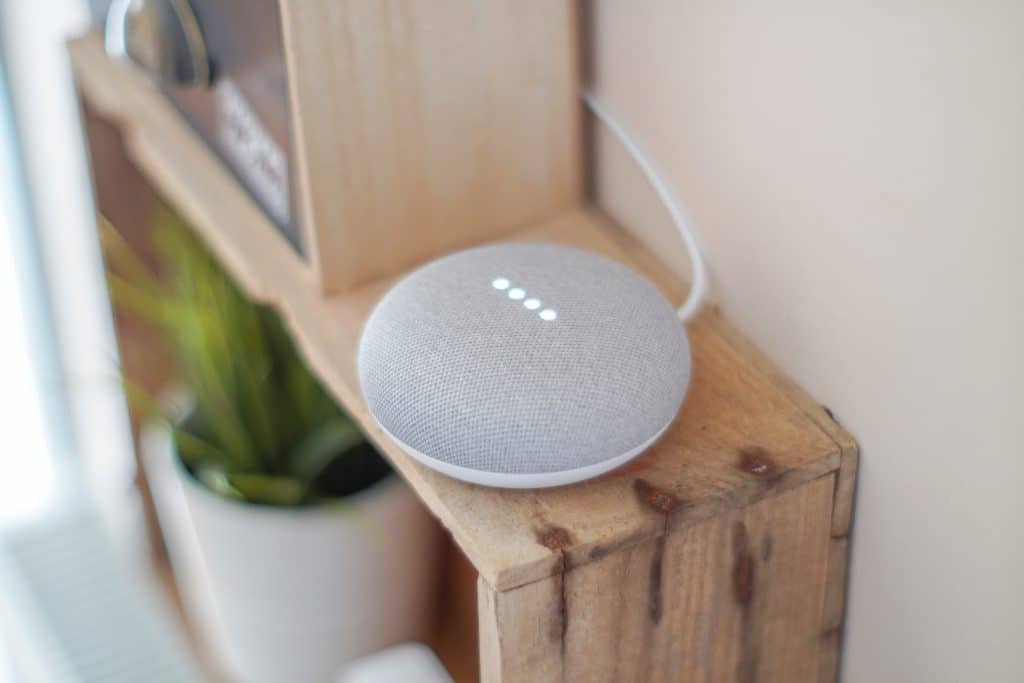 An AI-powered virtual assistant can combine and process the past information on any given topic, creating data models with the ability to identify behavioral patterns, adapting them based on any additional data.
Constant addition of data regarding the history, preferences, and various other areas of user information, an IVA elevates to the level of answering complex questions, making predictions and recommendations, and even engaging in meaningful conversations.
What's the Relation Between Cognitive Automation, RPA, and Virtual Assistants?
Nowadays, many organizations take care of their mundane and repetitive tasks with the help of Robotic Process Animation (RPA). It is an intelligent software program specializing in performing repetitive and rule-based tasks employing highly-structured data.
However, this type of approach falls short in other situations. But thanks to the rapidly evolving technological advances, new possibilities are surfacing. For instance, Cognitive Automation can step in to assist under such circumstances, where you can't apply the standardized rules.
A combination of Data Science and RPA lays the basic foundations of Cognitive Automation, one of the best approaches for textual content. A virtual assistant takes the whole concept to the next level based on its speech and text-based user interface. These combined capabilities offer way more than traditional RPA and Cognitive Automation has to offer, opening up new horizons of possibilities.
How Does an Artificial Intelligence Virtual Assistant Process?
You may consider virtual assistants as the topmost level of Robotic Automation. It functions by collecting and retrieving data from multiple sources, placing it in context, and learning from every single transaction it makes.
An AI-enabled virtual assistant's advanced language processing capabilities enable it to process everything said or typed to interact with it, eventually formulating a correct answer in response to a query.
The advanced a virtual assistant is, the better is its ability to process multiple tasks and complex information with the help of AI and ML. Over time, AI-enabled Vas gain insight into one's choices and preferences based on the data patterns of their previous decisions.
That's what makes the interaction with a virtual assistant a highly personalized experience, catering to an individual's need on a very personal level.
What Are Some of the Basic Functions of a Virtual Assistant?
A virtual assistant can perform a whole range of operations for individuals and businesses. Many of you might also already be using virtual assistants like Google Home, Alex, and Siri, without even knowing and realizing that you're being catered to by artificial intelligence.
Like the ones mentioned above, virtual assistants can respond to general user queries and offer recommendations based on the user's profile, search history, and other behavioral aspects. Similarly, you can also count on it to turn the lights on, turn the heating off while you're gone vacationing, make shopping lists, and so forth.
Contemporary businesses also resort to AI-powered assistants in enriching their customer service to handle inbound or internal communications, for instance, while onboarding new employees.
They can also automate various frequent tasks, such as knowledge management, system updates, and even transaction orders.
Different Ways AI-Enabled Virtual Assistants Help Transform Businesses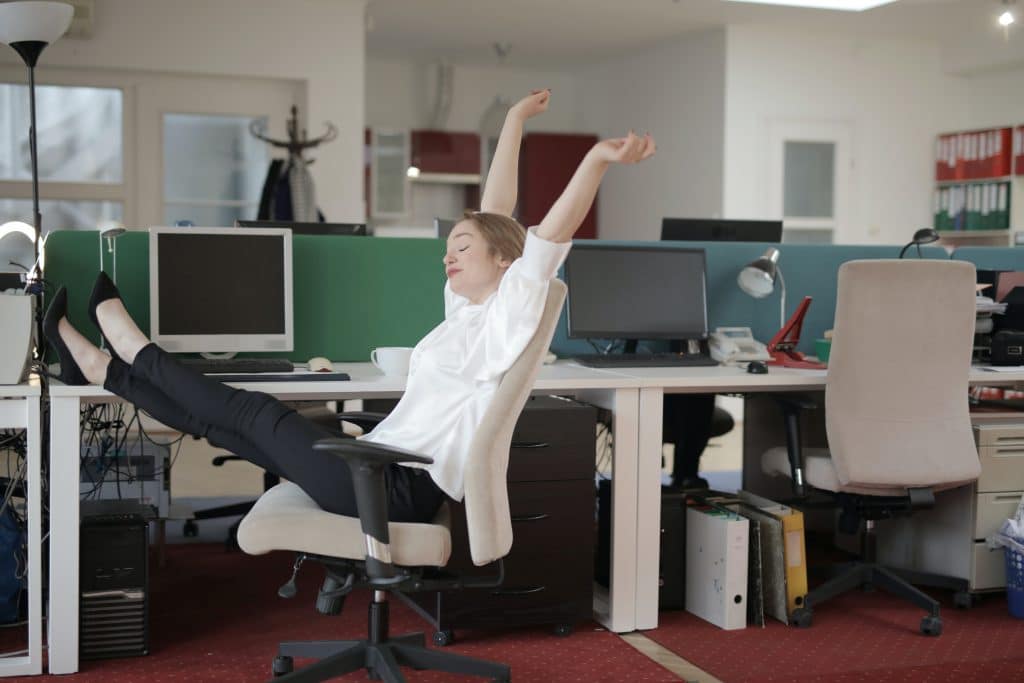 Slowly but surely, more and more businesses are turning to AI-enabled VA's potential to augment and streamline their processes. And every passing day adds to the number of ways this concept is helping businesses transform for the better.
Here is a list of some of the most common ways Intelligent Virtual Assistants are helping businesses:
Improve Operational Efficacy
If your organization runs various enterprise programs, an AI-enabled VA can help you overcome the time and stress involved in managing those.
An Intelligent Virtual Assistant (IVA) is intelligent enough to interpret a client's purpose aptly and reliably, automating the vital procedures to cut down on human labor and meet customer expectations.
It mainly owes this to a combination of enhanced ML (Machine Learning) and NLU (Natural Language Processing) capabilities, significantly improving the speed and profitability.
Streamline User Experience with Omnichannel Approach
Even if the transformation was gradual earlier, COVID-19 has led the whole world the online way. From ordering food and groceries to attending classes and booking vacations, people rely on the internet for almost everything.
The omnichannel approach enables your business to offer customers a highly personalized journey, helping them get your product or service in the most convenient way for them.
Brands can rely on an Intelligent Virtual Assistant's (IVA) capabilities to serve across multiple platforms, offering a consistent multichannel experience to customers irrespective of variables like time, place, and device. It can be almost any platform, from websites, apps, WhatsApp, iMessage, Facebook Messenger to Alexa and Google Assistant.
This omnichannel approach also allows brands to interact through many customer touchpoints, enabling them to track user intents and other insights, not to mention the personalization and optimization of brand-customer conversations. Modern-day customers find this shopping process to be quicker, easier, and seamless overall.
Expedite Customer Engagement and Retention
The internet's proliferation and smartphone usage have facilitated today's customers to the level of being spoilt for choice. Now they want to have the option of connecting to their favorite brands through multiple gadgets, multiple channels, and at all times, not requiring more than a few swipes to access what they need.
Based on their ability to provide quick, personalized, and efficient customer services 24/7, IVAs can help brands elevate their level of customer engagement and retention. It also allows brands to garner long-term brand loyalty irrespective of any complexities.
IVAs Help Individuals and Businesses Go Beyond the Language Barrier
Chatbots are one example of the apps you can find on the web. Many companies use AI-enabled chatbots for their customer service. You may see one appear when you visit a website from time to time.
Chatbots help web visitors get to the right service by answering their questions. They must, therefore, be able to understand the question and give the best possible answer.
For both these tasks, the chatbot uses information stored in a database. If a customer requests something that the database doesn't contain, the chatbot won't do the job on its own. These are the circumstances that make artificial intelligence and machine learning so imperative.
Machine learning helps conversational bots understand different ways of saying the same thing. Though it might sound like a pretty meager task to you as a human, it's a challenging task for a computer, much like being asked a question in a language you don't understand.
AI enriched machine learning teaches chatbots the same way it teaches you when learning a new language. It's as if machine learning is telling the computer that "OK", "okay, and the thumbs-up emoticon all mean the same thing.
NLP can even help businesses understand how customers are feeling. For example, if a person uses words associated with anger, the chatbot can transfer the call to a person right away!
Things like these help businesses truly globalize and personalize their services, complementing them with an unprecedented level of personalization.
Conclusion
In short, artificial intelligence has several advantages, both personally and professionally. It offers solutions to complex problems and frees us from certain tasks. Despite an investment cost that can be high, it saves time and optimizes other resources.
When you combine the conventional ways of evolving your business processes with the endless possibilities AI holds, there are no limits to how you can make your business approachable, convenient, and profitable.
(Visited 98 times, 1 visits today)