You would have to be hiding under a rock the size of an NFL left tackle to not have noticed all the advertisements for FanDuel.com lately. The ads are hyping up the big money winners on the hot new one day fantasy sports leagues, specifically fantasy football. The cool thing about this new trend involving fantasy football is that you can win real money and it is totally legal. Since it is skill based it is not considered gambling online, which has been effectively shut down in the USA. Also, it doesn't cost a ton of money to play in these leagues. You can get in on the big money tournaments for just a single dollar or two. Best of all is the fact that you draft a new team each week, so you are not stuck with a bad line up due to injury or just bad choices on your part.

FanDuel and DraftKings are the major players in this new fantasy world, but there are other smaller sites available with new ones on the way. Investors have poured millions into FanDuel so others are going to try and horn in on the online action.
You may be thinking you need to know as much as the pregame hosts on ESPN or CBS to win in these one day fantasy leagues. That is incorrect and by the way, those TV experts don't know jack. Check out their record throughout the season as they pick games. They are nothing to write home about generally. As for their forecasting about what will happen in the upcoming games, they haven't a clue, despite their blow hard opinions.
After digging into some history of a few major winners on FanDuel, it was obvious that rookie contestants have won their fair share of prize money. The biggest contest from last year was won by a player that just started on the site a few weeks before the big payday went his way. So you don't have to be a seasoned veteran of one day fantasy football to get on a roll.
You also don't need to know the most about the specifics of NFL play. That may sound strange, but you might do well if you are a numbers guy or girl. Fantasy football is more than knowing about the highlight reel players and who end up on SportsCenter the most. Fantasy play is all about the stats. So if you have a nose for digging deep when it comes to statistics, you might fare better than someone like me who has watched the NFL closely since I was in kindergarten. You might even do better since you will be picking your team in a cold blooded stat based fashion. I know I let my love for certain teams and players skew my draft. I know a lot about the Atlanta Falcons so I end up with too many players from my favorite team. That is not a recipe for success. The right way to pick is to go with the most consistent players.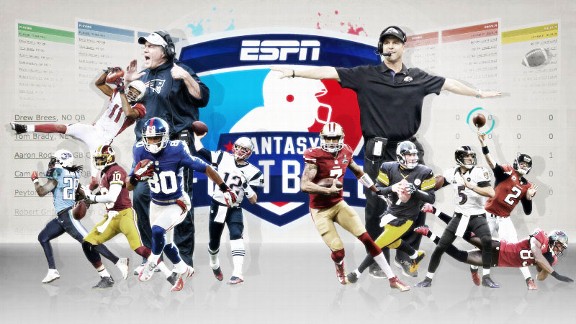 A numbers geek should be able to pick a great team without knowing much about football at all. Studying the stats on a week to week basis is all that is needed. There a few players on these website who are racking up doing just that. I've read a couple of stories of college students studying to work in the financial field, buying and selling stocks, who are using that knowledge in fantasy cash contests. They are doing pretty well too, with one guy winning a big $100,000 contest in a single day. Not bad for playing fantasy football.
FanDuel also offers free games just for fun, so that is a good way to gain some knowledge about the game before risking any money. Before long you should have an idea about what lineups are working and ones that are not. A few spreadsheets to track stats and some kind of algorithm might be your ticket to riches with FanDuel. Or maybe you will just discover a cool new way to enjoy the NFL. I love the traditional fantasy leagues that last all year, but I must say these one day leagues are better. I like hitting the reset button each week to start my team fresh. It is the same feeling NFL fans get on opening day each year. They all feel like their team has a shot at the Super Bowl.
(Visited 379 times, 1 visits today)