The massive virtual world of Roblox has attracted millions of users. However, picking the appropriate tablet is essential to enjoy this immersive gaming experience on the go.
If you don't have the right tablet for Roblox, your gaming experience will be hampered by sluggish performance, poor visuals, and a general decrease in fun.
In this article, we'll review the essential criteria for picking tablets for playing Roblox so that you can get the most out of your gaming experience. Let's get started!
Why choosing the right tablet for Roblox is vital
It's crucial to have the correct tablet for Roblox for the best possible gaming experience. The tablet's processing power is a major factor in the game's overall quality and immersion. Smoother gaming and less annoying pauses or loading screens can be expected on a tablet with enough processing power.
Roblox also has gorgeous visuals, so it's important to play on a tablet with powerful graphics if you want to use everything the game offers. If you have a tablet up to the task, you can easily lose yourself in the game, chat with friends, and experience all Roblox has to offer.
Selecting a tablet with the minimum requirements for Roblox guarantees compatibility and stability with the game. You can have trouble playing games smoothly if your computer lacks processing power or graphical capabilities.
Factors to consider when choosing a tablet for Roblox
Here are some of the factors you must take into consideration:
Processing power
Tablet processing speed is an important consideration while shopping for a Roblox tablet. Roblox is an intensive game that needs a powerful tablet to run its intricate gameplay and visuals well.
The Apple iPad Pro with its A14 Bionic CPU or the Samsung Galaxy Tab S7 with its Snapdragon 865 Plus processor are two strong tablets to consider. These tablets perform well, even in demanding Roblox settings, guaranteeing fluid gaming and rapid loading times.
Graphics capabilities
The quality of its visuals strongly influences the degree of immersion provided by Roblox. If you want to make use of the game's eye-popping visuals, it's recommended that you use a tablet with powerful graphics capabilities.
Think about tablets with a robust graphics processing unit (GPU), like the NVIDIA Shield Tablet K1. Roblox's stunning visuals, rich textures, and fluid animations can now be appreciated on a tablet of this caliber.
Screen size and resolution
The quality of a tablet's gaming experience is heavily dependent on its screen size and resolution. A higher quality and bigger screen size create a more satisfying gaming experience.
For example, the Microsoft Surface Pro X is a great option for Roblox fans due to its large 12.3-inch PixelSense display and high-quality of 2736 x 1824 pixels, providing a rich and immersive gaming experience.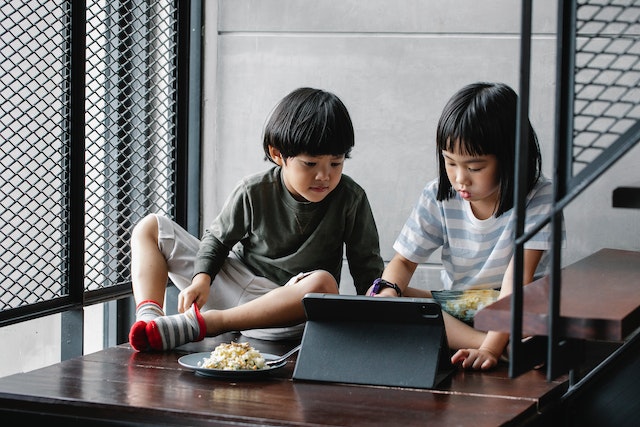 Operating system compatibility
Think about whether Roblox will run on the tablet's operating system. Make sure your tablet has the right operating system to access Roblox since it is accessible on both Android and iOS.
The iPad Air running Apple's iOS is a favorite among Roblox players because of the platform's near-perfect compatibility with the rest of Apple's products and services.
Storage capacity and expandability
You'll need enough space on your computer to keep Roblox's game files and any updates you download. Select a tablet with plenty of internal storage, like the Samsung Galaxy Tab S6, which has capacities as high as 256GB.
If you want to be sure you have enough capacity for Roblox and other programs, it's a good idea to choose a tablet with expandable storage, such as the Amazon Fire HD 10.
Battery life and portability
Tablets with long battery lives are ideal for gaming marathons. Consider a tablet like the Lenovo Tab P11 Pro, which has a battery life of up to 15 hours and will enable you to play Roblox continuously without worrying about running out of juice.
Think about how easily you can transport the tablet to play Roblox on the road. Options like the Google Pixel Slate, which are both lightweight and tiny, provide great mobility without sacrificing performance.
Additional features and considerations
Think of any extras that can improve your Roblox experience. For instance, when playing a game on a tablet, having high-quality audio and the ability to use headphones allows for a more immersive experience and easier communication with other players.
Ensure the online play runs well by checking the multiplayer options and internet connection settings. Finally, consider your financial constraints and balance tablet performance, features, and price well.
Final words
Selecting an appropriate tablet is crucial for a satisfying Roblox experience. Processing speed, graphics capability, screen size, resolution, OS compatibility, storage capacity, battery life, portability, and other features are important to consider when purchasing a new computer.
Gamers can fully immerse themselves in Roblox's joyful universe and experience fluid gameplay, gorgeous visuals, and a trouble-free online experience by purchasing a tablet that satisfies the game's special criteria.
(Visited 18 times, 1 visits today)