Immersive gaming is usually an experience. In the future gaming promises to be extra immersive with augmented as well as virtual reality. These technologies have not grown enough for the game developers to come with flagship titles in the platforms. Currently, video walls are the ideal solution for immersive gaming.
Whether console or PC gaming, video walls offer a great experience. Together with a video wall, an adequately positioned surround system can improve any game title significantly. Creating a video wall can be done by an expert or DIY. Mounting some video screens and configuring is an overwhelming task. On the other hand, making a mistake during the mounting process might be very costly. Below find out several necessary steps on how to create a video wall
Plan The Video Wall
Plan where you want to install the video wall. Measure the accurate size of the space available for the video wall. Screen sizes have small differences in measurements. It will provide you with an idea of the layouts you can likely use for your video wall. It will let you calculate your preferred resolution and the space you have to place the necessary video screens.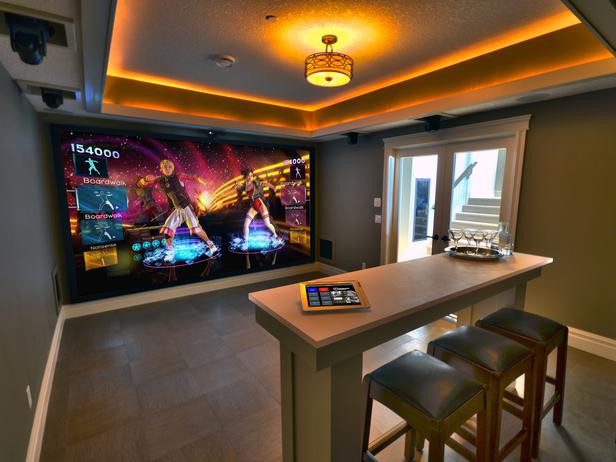 Huge screens are more costly though they are better for video walls. The reduced the number of screens you use; the will be reduced bezel interruption in your video wall. Because it will need more small screens to have your preferred resolution, it is a matter of calculation, budget, and planning.
Purchase The Needed Hardware
After you decided on how many screens you want to use as well as the layout, it is time for you to purchase the device. The hardware you require for gaming is different. You should go for an increased refresh rate of at least 120 MHz and a response time of 1ms.
Gaming monitors also need high-end video cards. Using the monitor to its maximum potential is necessary. The high resolution requires several cards when it comes to gaming. Also, you can use a video controller which will assist in making the process of creating video walls easier.
Mount The Screen
Ensure that the screens are correctly mounted on your wall. Different monitor makes have different kinds of mounting equipment as well as the package. Most of the mount walls are engineered for single use and are not appropriate for a video wall. You might require constructing your mount.
In case you decide to construct your mount to ensure to align the screw holes accurately. Deviation of a few millimeters will misalign the whole wall. After this, attach the required wiring and ensure you have similar cables like VDI, or HDMI to use for all the monitors. You can pick the daisy chain, controller, or numerous video cards to link to your gaming gear.
Set Up The Configuration
When the screens and hardware are adequately fit, use software such as Eyefinity and Mosaic to assist in configuring the video screens. Besides, there is third-party software available for video walls.
Give the screens numbers and then set up the layout. Test the video wall with live 3D wallpapers. Gaming requires HD screens for enhanced resolution. Didn't know how to build a video wall? Now you know!
(Visited 412 times, 1 visits today)