With the advent of social media, online marketing, and e-commerce, starting your brand seems like a good idea. Why, of course! It is. Your brand will let you be the boss of your company and will pave the way for building your empire.
Fortunately, today's technology, plus professional help such as the experts from sites such as Hip Creative allows anyone to make their own. But what is a brand? A brand is the representation of the products or services you offer. It exudes your company's style, name, and impression.
Without a brand, the consistency of what you offer to others cannot create a solid impact on your targeted audience, thus decreasing the possibility of more clients. To assist you in starting your brand, here are seven ways that you may follow.
Step 1: Identify Your Target.
The first step in starting up your brand is knowing all about your target market. They are your potential customers. They are your consumers. They are your people.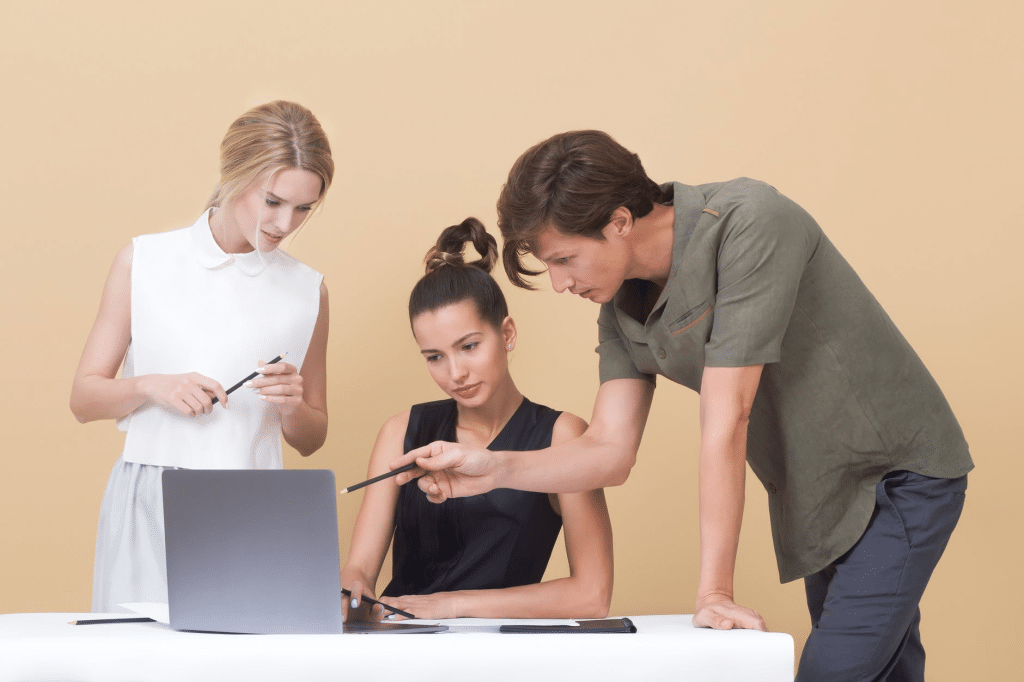 To identify your people, talk to people, including relatives, friends, and colleagues, who you think are part of your target market. Inquire about what products or services related to what you can offer is appealing to them. Ask them their preferences, likes, and dislikes.
Alternatively, search and browse through your social media accounts about which brands are most liked and shared. Check product reviews and recommendations, which helps as you develop your brand.
Remember, it is good to have this covered before anything else as it will identify the focus of your brand, what you want to offer, and the direction you are aiming to have.
Step 2: Know Your Competitors.
Getting to know your competitors is not a bad idea. They are usually the brands that have already been established for years in the market and have steady consumers. To do such, check your competitors' official websites and social media pages.
Alternatively, you may search for their products and services at online shopping sites and apps. Check feedback and suggestions to get a glimpse of what their consumers want and expect. Through this, you will be able to formulate how to stand out and make a difference from your competitors.
Step 3: Choose the Character that You Want Your Audience to See.
Set a character for your brand to help it stand out from the rest. So, how do you build a strong character? Here are some ways for you to try:
Use creative and striking words to describe your brand, especially during its introduction to your target market. Additionally, choose visuals like graphics and images to add interest.
Associate your brand with a metaphor or personification of anything related to your product or service. It can be a cute animal, a vehicle, or food. It can be any item as long as it can highlight the character you want to portray. For example, I am to create a brand targeting artists, painters, and designers. I might pick a peacock because this beautiful and colorful bird represents vibrancy and creativity.
Step 4: Formulate Your Name.
If you want to build your business empire, you must commit to starting a brand that lasts for decades. As a form of solid commitment, you must formulate a name that is both easy to remember and can catch attention quickly.
The name you will choose is the main representation of your brand. It affects the logo, site domain, and your marketing strategies. It needs to be unique for it to be accepted for trademark registration.
How do you choose your brand name? Pick a name that is close to your product or service category if you are planning to expand your business in the long run. But if you plan to focus on a single item, go for something unique and intriguing.
Here are some ways to help you choose your brand name:
Create a new word.
Utilize your character metaphor.
Re-spell a word by removing, adding, or changing a letter.
Find the Latin term for your product.
Combine two or more words to describe your product.
Utilize acronyms.
Use the literal name of your product or service.
Step 5: Go Artistic with Your Logo.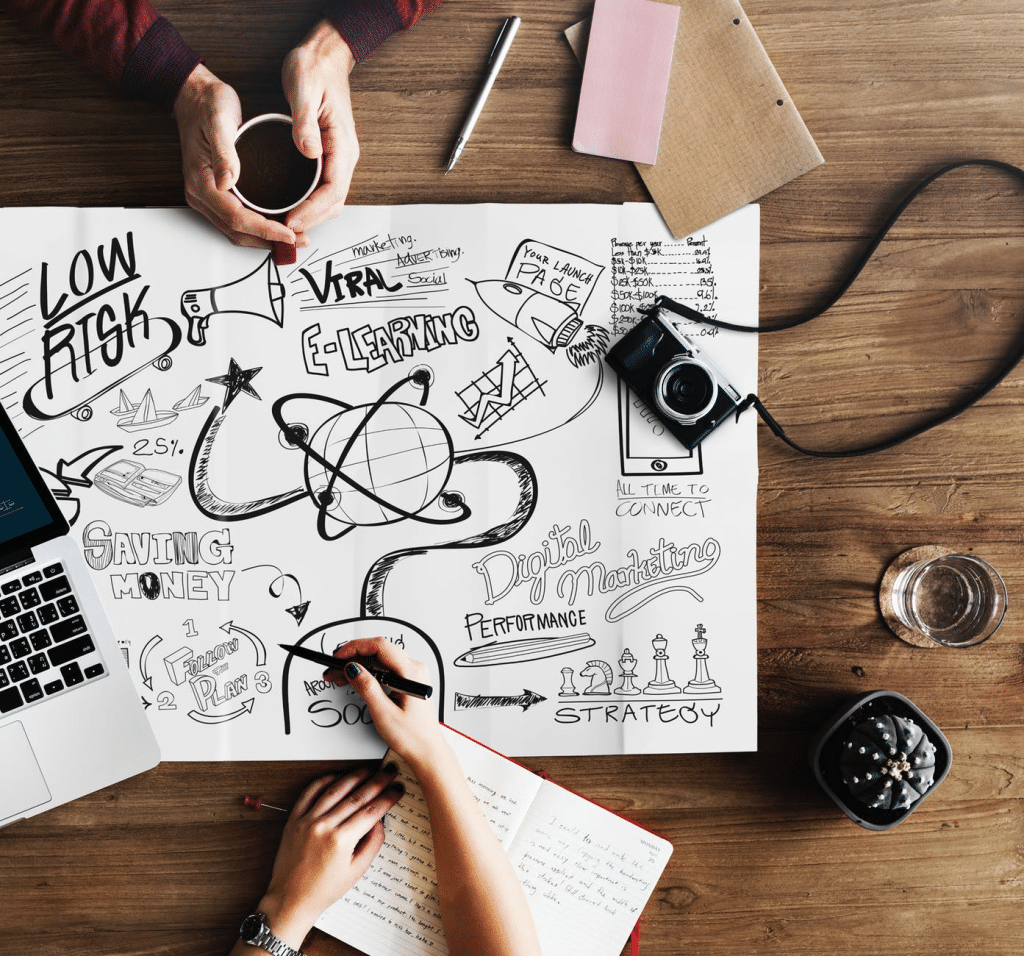 The logo is every brand's best representation. Just like your brand name, it should be distinct, easy to remember, and striking. It can be created fairly easily with a free logo maker if you have a general idea of what you want. Here are some of the common types of logo you may want to check out:
Abstract: An abstract logo is a made-up image related to your brand that has no concrete meaning or relation to anything. It can be a series of shapes, colors, or lines.
Mascot: A mascot logo bears the face of your company character if you have one.
Emblem: An emblem is a sophisticated type of logo. It should be simple yet striking.
Icon: An icon is made of a solid-colored image. It is different from an abstract logo because an icon logo gives a hint about what the brand offers.
Letter Mark: A letter mark logo is often the company's name using acronyms.
Wordmark: A wordmark logo is the brand name itself. It is effective for short-named brands but can be bothersome to brands with long, complicated names.
If you are to use your brand logo on social media sites, make sure to have them resized to the required image specifications. If you are using a Facebook Page, you may introduce the logo to your audience by posting it as the profile picture. With Instagram, use the logo as your avatar.
Step 6: Construct Your Slogan.
Last but not least, create a brand slogan that is short but can positively describe your brand. Make sure that it can call the attention of potential clients. Once you have the slogan, publish it in your social media accounts, business cards, flyers, or anywhere that can tap possible customers.
Take time to ask the opinion of your audience, which may be your relatives, friends, and colleagues. Consider their suggestions. Remember, even established brands have changed their slogans many times, but are still existing today.
Step 7: Build Your Website.
Businesses who create a website for their dentistry practice are more likely to attract new patients. But the question is: How do you build a website for your dental office? And what online marketing strategies should you use?
Good Read: Dental Websites is The Forgotten Marketing Strategy That Still Works
A successful dental website should be easy to navigate, have a responsive design that works with all mobile devices and must be search engine friendly.
Creating an effective dental website is also an important factor when it comes to attracting new patients to your practice, because this is where all of the information about your practice and its services are located.
Creating a good looking website takes time, but it's not rocket science. You just need to know where to start and what tools or resources you need in order to make that happen.
Takeaway Tip: Be proud. Show your brand to the world.
While starting a brand is fun and exciting, you must know that all the efforts can be exhausting and challenging. Remember that not everyone will welcome it with open arms. You can hear negative feedback and demeaning criticisms. But, use all of the negatives to create something positive. If you need help, you can always consult the experts like the professionals at Hip Agency. They can surely direct you in the right direction and pave the way for the success of your business empire.
(Visited 87 times, 1 visits today)