Never one to shy away from a controversial situation British born artist Banksy exhibits Dismaland his largest provocative project to date. Located on an abandoned 2.5 acre sea-front lido in Weston Super Mare, a seaside resort town located in Somerset, England, where children and families once enjoyed the beautiful landscape now stands a concrete 'Bemusement Park' boasting satirical works from 58 artists including 10 new pieces from Banksy himself. Friday August 21, marked the soft opening of the park allowing locals to get the first glimpse at what Banksy is calling a "festival of art, amusements and entry-level anarchism."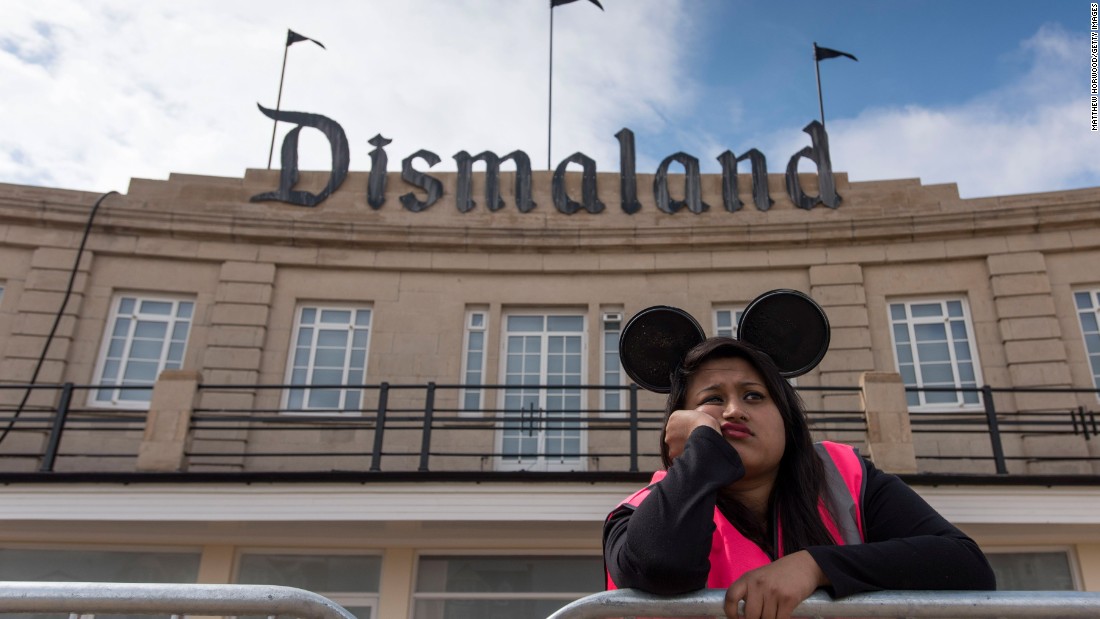 Attractions
Set to be open for only 5 short weeks the park features work from the "best artists I could imagine, apart from the two who turned me down." Among those artists are fellow social feather roughers Damien Hirst and Jenny Holzer. The expected 144,000 patrons who will visit the Bemusement Park over the 36 days will be able to view attractions such as: "Model Village," "Cinderella's Castle," and "Guerrilla Island" just to mention a few. Despite the childlike attributes presented by the Park the attractions are "unsuitable for small children" according to Banksy.
A Merry Go Round featuring decomposing and dissected horses being boxed up by nefarious looking men in hazmat suits is just one of the many satirical pieces poking fun at recent public debacles such as the horse meat scandal. A sign displayed in the park offers a free hotdog to anyone able to guess the meat contained in the hotdog. My guess not many visitors will want to postulate their answer.
Guests can also expect to view attractions featuring hot topics such as immigration with model boats brimming to overflowing with individuals seeking refuge, War Time Tragedy thanks to a miniature village where a group of 3,000 riot police have just heavy handily put down civil unrest, and Celebrity with Banksy's construction of a wrecked pumpkin carriage where Cinderella's dead body is the subject of camera flashes from fake Paparazzi. Visitors will be able to leave with their portrait taken in front of the terrible scene.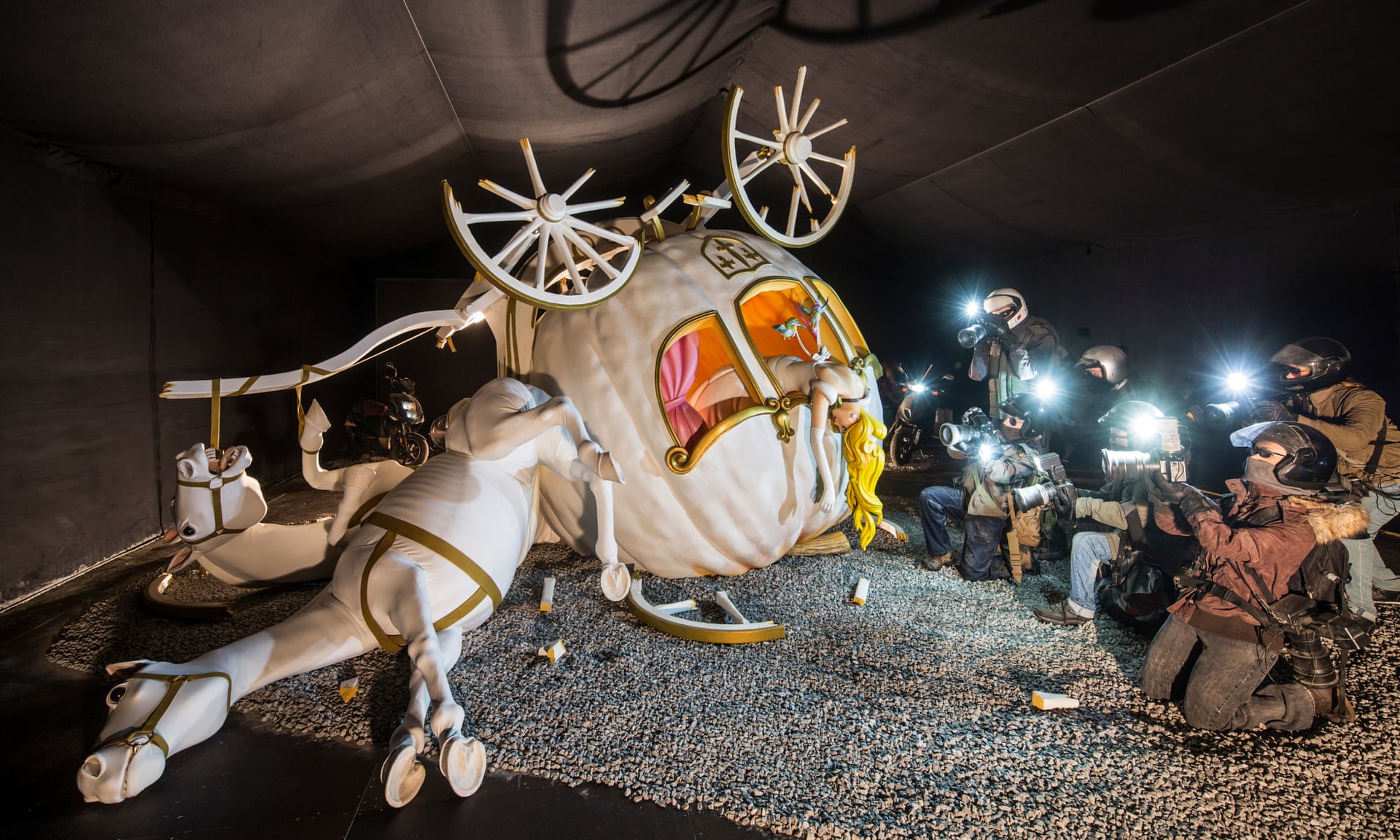 Ticket Sales
It is being reported at this time that the British artist has paid for the park out of his own pocket. With ticket sales at only £3 a ticket a projected £400,000 in sales wont cover the enormous cost of the dark theme park. However, Western Super Mare is expected to reap the main benefits as the five week event will draw in many tourists from all over the world. Over 12 weeks a show at Bristol City museum Banksy drew over 300,000 visitors bringing £10m pounds for the local economy.
Already the Dismaland website has experienced an overwhelming amount of traffic. In fact the website crashed when tickets were first released. The website experienced 6 million visitors by Friday. The site displayed a note reading "due to unprecedented demand" they will not be able to fulfill online ticket orders. Tickets will have to be bought at the gate on Saturday and Sunday. Already lines of hundreds have been seen lining up outside the Dismaland gates. The chaos created by the crashed site has sparked speculation that the inability to get tickets is part of the art, it is part of the misery and joy Banksy hopes to communicate.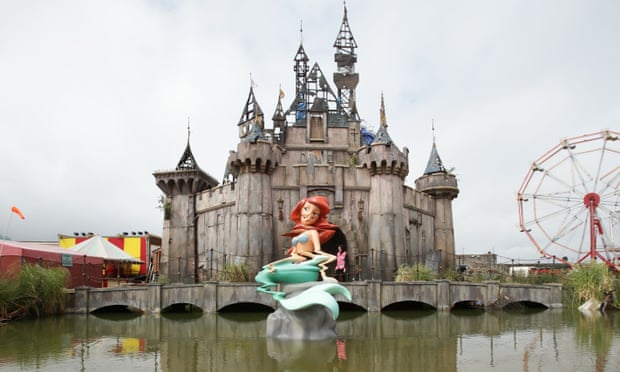 Banksy has always gone the extra distance to make sure his art is viewed not just by the Sotheby elite but layman as well. From his street art in New York to his murals on the West Bank barrier Banksy has his hand on the pulse of societies darkest and most human qualities. With his latest project Banksy has truly create what he has dubbed "an art show for the 99%."
(Visited 1,471 times, 1 visits today)