Tracking and presenting livestock data has been a significant challenge regarding the traceability and efficiency of animal health monitoring in the agriculture industry. Manually tracking and storing livestock data is tedious and often creates unnecessary intervention from expensive intermediaries. Software providers could leverage blockchain technology to develop livestock management software solutions that optimize animal health data tracking, as well as other capabilities.
Ethereum: The Blockchain of Choice
To streamline and quicken the flow of livestock data, it's ideal to use decentralized applications (DApps.) These DApps would serve as a blockchain-based livestock management software.
There are many platforms that can be leveraged to power DApps. However, Ethereum is the preferred blockchain platform for developers because it supports smart contracts and allows secure digital ledgers to be publicly created and maintained on a peer-to-peer network.
The Ethereum network is an open-source blockchain platform commonly utilized for smart contract functionality. Ethereum is designed to be scalable, programmable, secure, and decentralized.
DApps can be developed to facilitate livestock management software features such as livestock trading capabilities, revenue management, and animal health monitoring. For example, smart contracts are automated lines of code within DApps that would allow livestock-based transactions and agreements to be stored on a blockchain in real time. Additionally, a DApp would also allow animal health data to be stored on a tamper-proof blockchain.
Animal Health Tracking: The Manual Method vs. the DApp-Automated Method
Despite the existence of automation, manual animal health tracking has long been used and, in many cases, is still utilized today. One of the most popular manual methods is a Daily Health Monitoring Card.
This card is a chart that contains different categories pertaining to livestock health, such as manure consistency, temperature, calving difficulty scores, and body condition scores. After completing this card, the farmer would likely have to send the paperwork to a lab to receive certification.
While there are still farmers that utilize this manual method, this is mainly done by farmers with small populations of livestock. Farmers with a large livestock inventory will need an automated method that is less tedious.
Software solutions are needed to help eliminate the tedious methods of manual animal health tracking by providing a DApp that quickly and efficiently automates the process.
The monitoring of animal health is a key livestock management software feature that can be improved with a DApp that prioritizes the traceability and presentation of animal health data.
The blockchain technology that powers DApps can expedite the tracking and certification processes used for monitoring animal health. Improving the efficiency of the livestock certification process can be accomplished by granting all parties involved access to the DApp's distributed ledger. This ledger houses the data during all stages of its configuration.
Livestock disease outbreaks can reduce export profits if animal health data isn't traceable. Overcome the traceability obstacle by developing record-keeping software that leverages ultra-high frequency RFID tags. By leveraging RFID tags in record-keeping software, farmers can easily track the medical history of livestock. When an animal gets dipped, vaccinated, or receives any medical treatment, the tag records the data onto the blockchain, and the data becomes available in the DApp.
Additionally, these tags could be used to monitor many of the same categories of ailments and health that are on the Daily Health Monitoring Card. Therefore, these tags eliminate the need for tedious manual methods of animal health tracking and certification and allow for the data collected to be readily available to the farmer and those who certify the data at any time via the blockchain-powered DApp.
Smart Contracts Improve Traceability and Transparency
Smart contracts would also be an important blockchain feature in a livestock management DApp because they serve as a reliable traceability tool. Smart contracts are programs stored on a blockchain that are executed when certain conditions are met. These contracts would be essential to livestock management DApps because smart contract algorithms could be used to create and update animal data on the blockchain.
Every animal would be linked to its DNA via storage of organic material or DNA fingerprinting when initially created on the blockchain. This genetic ID will trace the animal through its entire life from farm to table, allowing for complete traceability of the assets.
The agri-food supply chain system is comprised of many components. There are multiple levels of transactions, with each comprising terms and conditions that vary. The processing of livestock post-slaughter and their transportation, storage, and distribution are all very long processes.
Implement smart contracts in livestock management DApps to simplify the various supply chain processes and improve transparency and traceability in the supply chain.
Integrating blockchain-powered smart contracts within a livestock management DApp would allow for goods and inventory to be tracked and would change ownership rights across the supply chain. Additionally, the implementation of smart contracts in DApps would improve transparency in the supply chain. This is because smart contracts would enable customers to determine the quality of the food products by tracing back all of the information from the blockchain.
DApps Eliminate Intermediaries
Effectively storing, managing, and distributing livestock data has long been a challenge in the agricultural sector.
Manual livestock management can be tedious and may require various intermediaries. Using a livestock management DApp to store data that is distributed as it is configured enhances traceability and nullifies the need for intermediary interference. Inconvenient regulatory and transactional costs, as well as other inefficiencies, typically accompany intermediaries.
Software companies have the opportunity to fill the needs stemming from these industry challenges by creating DApps that streamline livestock management. Ultimately, livestock management DApps will be a driving force for solving the agricultural industry's traceability challenge by providing livestock data that is immutable, easy to access, and decentralized. These solutions can be built with the help of expert blockchain developers experienced with the technology and platforms.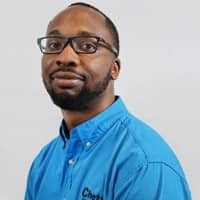 Tyler Boykin is the Vice President of Sales at Chetu, Inc., a global, custom software development company, where he oversees the Food and Beverage, Agriculture, Hospitality & Travel, Transportation, and IT Service Management accounts, as well as a myriad of partner tools. A graduate of the University of West Georgia, Tyler joined Chetu in 2013 where has risen through the ranks of the sales department and helped the company grow into an award-winning organization.
(Visited 213 times, 1 visits today)