As we know the gaming industry is growing every day. Every day major companies are spending millions on developing new technology for gaming in order for the user to have better playing experience. Since 2007 gaming has become a bigger industry than films (Hollywood) and music and it is constantly growing.
When we make a comparison for example last year the number one movie in revenue was Avengers: Infinity War which at the opening box office generated close to $260m, compared to one of the gaming industry's 'blockbuster', Grand Theft Auto V, who in 2013 generated 1 billion dollars in just three days.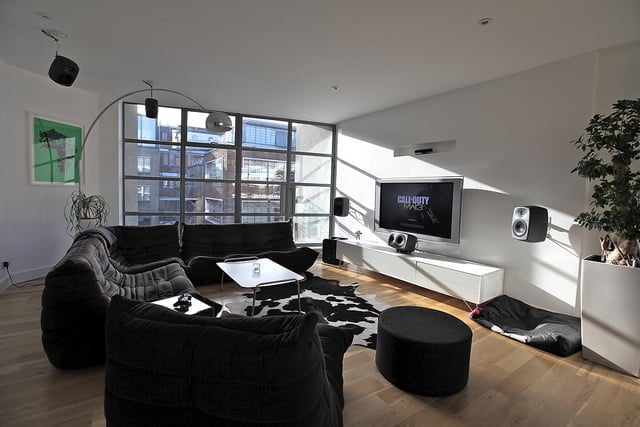 Nowadays, the industry and the audience are so big, people started making a living out of playing games. For example, the top 10 streamers on Twitch made close to $24 million dollars in one year. So if you are serious about your gaming, and want to expand your chance of winning, you must be equipped with the right accessories that will give you the edge from your competition.
Here are some of the best gaming accessories in 2019
Gaming Mouses
· Razer DeathAdder Chroma
This mouse is top of the range model. Slick design that fits perfectly into the hand, unbelievably quick reactions, and amazing quality that will survive quite a bit of smashing.
· Logitech G502 Proteus Spectrum
This design from Logitech is not that exquisite, but sure it is practical. The mouse has 11 programmable buttons that can be assigned by some controllers of the game. The mouse also has many other features like weight balance adjustment, lets you calibrate the surface that you play and much more.
Gaming Headsets
· GT Supsoo G800 USB
This is surely a contender for the best headset equipped with high performance decoding chip, and best of all has a surround stereo, which gives you the edge on spotting the enemies. The microphone is rotatable and has very comfortable leather ear covers.
· HyperX Cloud Revolver S
Same as GT Supsoo, this headset is also equipped with high-quality Dolby Surround 7.1 with a very stable and consistent sound. It has many different features like Plug N Play and Push to
Dolby with the quick controllers on the cable. You can also mute and can regulate the tone level on the microphone. Best of all HyperX earmuffs are made from memory foam and they are extremely comfortable, enabling you to play for hours.
Gaming Keyboards
· CM Storm Devastator
If you want the true gaming experience you must have a good quality keyboard. The Devastator is LED keyboard like most of the gaming keyboards. We prefer this accessory just because it delivers outstanding performance and quality for a lower price than the competitors. The key-press feels perfect suitable for long session gaming.
· Razer Huntsman Elite
It is advertised as the fastest keyboard on the market and surely feels like that. Razer came up with a brilliant design for this keyboard combining the mechanical switches with sensors. That means that you still know what button you are pressing because of the mechanical switches, but it is processed very fast using the button sensors. Obviously is equipped with LED rainbow lights and provides exceptional comfort. The only downside to this fancy keyboard is being extremely expensive, and you have to make some tough decisions when buying one.
Gaming Monitors
· Acer Predator XB321HK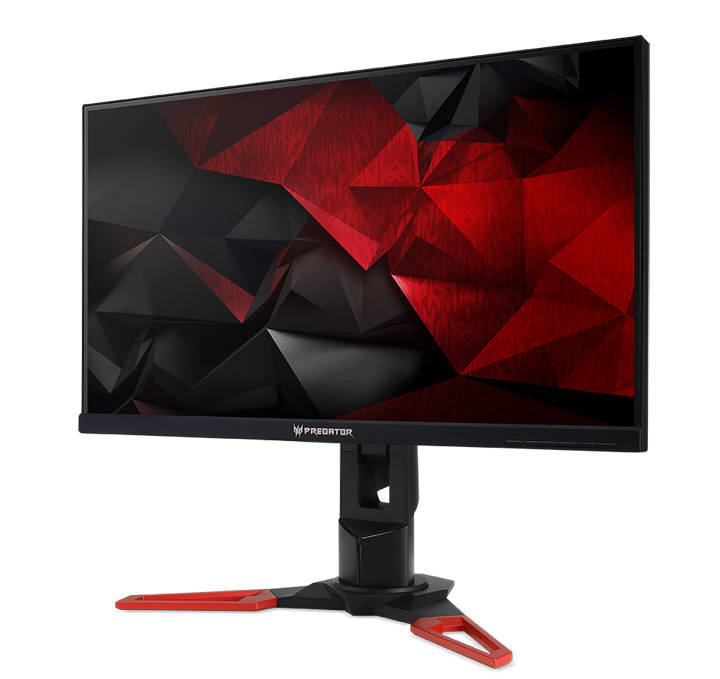 Combining all of the above-mentioned accessories, are useless without a great monitor because there is where the action happens. Acer built this high-quality 32-inch display with a resolution of (3840 x 2160) UHD. There are 2 most important things on a monitor, picture quality and refresh rate. In the past, it was very difficult to balance between these two things, you could either have high resolutions screen or higher refresh rate.
Acer Predator contains NVIDIA G-SYNC to eliminate screen tearing and balances with the great quality and fast refresh rate. There are other features too like screen sharing, USB 3.0 port and more.
· Asus ROG Swift PG279Q
This is where things start to get serious. Asus is capable of keeping up with any in-game situation that it's presented. Delivering such a high-quality picture with vibrant colors, and if you are troubled by the refresh rate, no worries this thing can go up to 165Hz. The ROG is 27 inches with a resolution of 2560×1440.
Has many other features as well like G-Sync but they don't matter that much, because this monitor is designed for delivering smooth gaming experience with high picture quality. It is a bit pricy going around $800, but monitor investment is a long-term investment.
These essential gadgets will help you achieve a higher score in games, be more competitive or just enjoy gaming coupled with a much better experience. If you are planning to buy a new gaming set, make sure you have done quite a bit of research before making your final decision. Have fun!
(Visited 139 times, 1 visits today)