The highly anticipated Apple event on March 21 brought a slew of exciting (though somewhat expected) news with the launch of the new 4 inch iPhone SE and a smaller version of the iPad Pro!. The event, broadcast live from the company's headquarters in Cupertino, California, also touched on topics such as healthcare and environment, as well as data and privacy issues amid the company's ongoing legal battle with the FBI.
We bring you an extensive roundup of what all happened at the event (in case you missed the one-hour long keynote), what were the important announcements made and the products unveiled:
Kickoff
The event was kicked off by Apple CEO Tim Cook who gave a brief statement about the company's ongoing legal tussle with the FBI, under which the federal agency is forcing Apple to develop a software that will provide a backdoor entry into the iPhone owned by the San Bernardino shooter Syed Rizwan Farook. 'We believe strongly that we have a responsibility to help you protect your data and protect your privacy. We will not shrink from that responsibility,' said Cook.
Focus on healthcare, environment, R&D
Before the main products were announced, Apple spent quite some time in addressing the issues involving its technology. For instance, it pledged to continue fighting for powerful encryption, terming it as an issue of user privacy and security. The company also announced the launch of CareKit, a new app on the Apple Watch which allows users to record, track, and share their health data such as body temperature, heart rate or range of motion or if they have Parkinson's Disease or have just undergone surgery, which will make it easy for physicians to adjust the treatment. Patients will no longer have to call their doctor and wait for them to revert- all the relevant medical information will be available online! CareKit will be available from April, 2016.
Regarding its commitment towards the environment, Apple's VP of Environment Lisa Jackson stated that currently 93% of the company's facilities worldwide ran on renewable power, while 100% of its facilities in the U.S. were environmentally friendly. Jackson also stated that 99% of the paper used in its packaging was recycled or came from 'sustainably managed forest'.
In a short but insanely cool video, Apple also showed its new research and development project called Liam, a robot that can help deconstruct old iPhones into recycling material. Super stuff!
Apple watch and Apple TV updates, New watch bands
No major announcement was made regarding the Apple Watch, except for a price cut (now $299) and some new watch straps such as woven nylon bands with several color options available, as well as sports and leather bands. For the Apple TV, Tim Cook stressed that over 5,000 apps for the same were now available, while the tvOS9.2 (available for download) is also expected to feature new updates, such as folders and voice dictation (through which you sign by just saying your password), and check out your Live Photos from the device.
4-inch iPhone SE
Apple's much hyped smaller phone was finally revealed with specs similar to the iPhone 6s. The iPhone SE is a 4-inch device featuring a 64-bit A9 chip and M9 motion coprocessor, with a 12-megapixel camera having all the usual features such as panorama, time lapse, slow-motion, 4K video capture and Live Photos. In addition, the 'selfie' camera on the SE has a true-tone flash, while the LTE speeds are purportedly 50% faster than the iPhone 5S. Prices of the iPhone SE begin at $399 for a 16 GB model, and can also be purchased through a monthly payment plan starting at $17.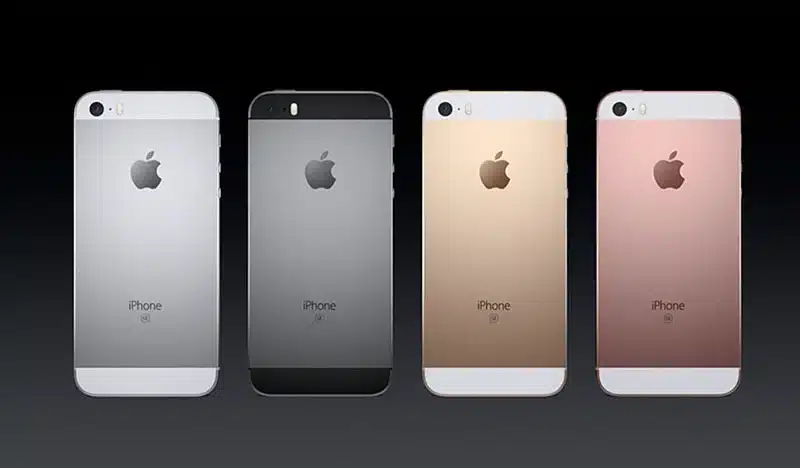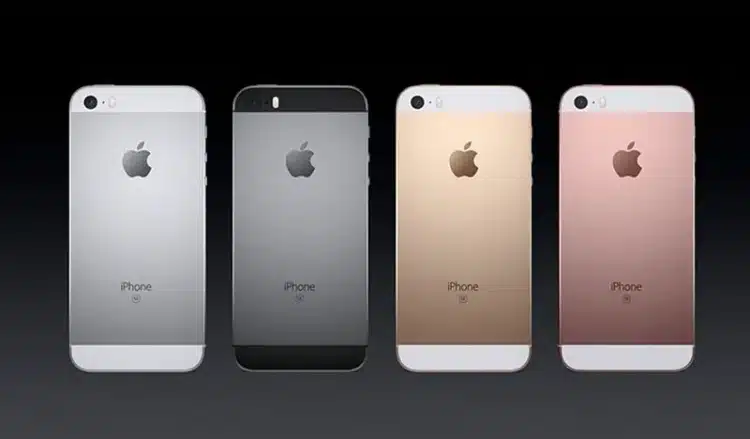 Preorders for the SE will start on March 24, with the phone expected to be available in stores on March 31. Apple plans to make the device available in nearly 100 countries by end-May 2016.
Smaller iPad Pro
Apple finally revealed a much expected update to the iPad Pro with the launch of a 9.7-inch Retina display iPad Pro. The smaller iPad Pro, weighing less than one pound, features an Oxide TFT display for high contrast ratio and is around 47% less reflective than the iPad 2, having the lowest reflectivity in any tablet, as Apple claims. The screen, bright and lively with a broad range of color palettes built by Apple, can also recognize ambient light that allows it to adjust the onscreen colors to show the best and most natural hues. The new iPad Pro has four audio speakers, A9X chip, M9 motion coprocessor, a powerful graphic card (equivalent to an Xbox 360), as well as a 'Hey Siri' handsfree compatibility. The rear camera is 12 MP and has 4k video shooting capability, while the front camera is 5MP.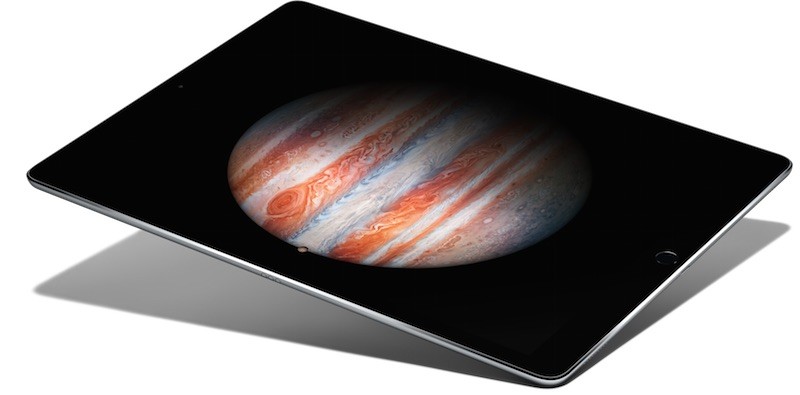 According to Apple, the smaller iPad Pro is aimed at users who want a powerful yet handy device, which is easy to carry while travelling. The company is also seeking to attract Windows users by projecting the iPad Pro as a replacement for the traditional PC.
Accessories included with the iPad Pro are a smart keyboard, Lightning SD card reader, USB camera adapter, and the Apple Pencil. For color options are available and pricing starts at $599 for a 32GB model and goes up to 256GB of storage. That is something new, as Apple hasn't tested the higher ends of storage with its previous devices.
Pre-orders for the iPad Pro will begin on March 24, with shipping on the 31st.
iOS 9.3 update
New updates were announced for the iOS 9.3, such as password protection on notes, a night shift sleep-friendly lighting mode, and app suggestions for Health apps. Also, Apple News will now feature the top stories and also suggest Editor's Picks to allow for a more smooth browsing experience. CarPlay wil be upgraded to include song suggestions and Maps that locate points of interests nearby, such as gas stations and rest stops. Also, the new Education update will include additional features for students, teachers and administrators.
(Visited 949 times, 1 visits today)