Another sweltering month of summer is upon us and what could be a better way to pass the time than sitting in the comfort of your AC, munching popcorn and binge-watching Netflix TV shows and movies? There are loads of new titles coming to Netflix in July including original films and series, kids' shows, classic and comedies will be available for viewing. Let's have a look at what all would be arriving to the popular streaming service in July:
Here are the major movie titles for the upcoming month:
Jurassic Park 1,2,3 (July 1)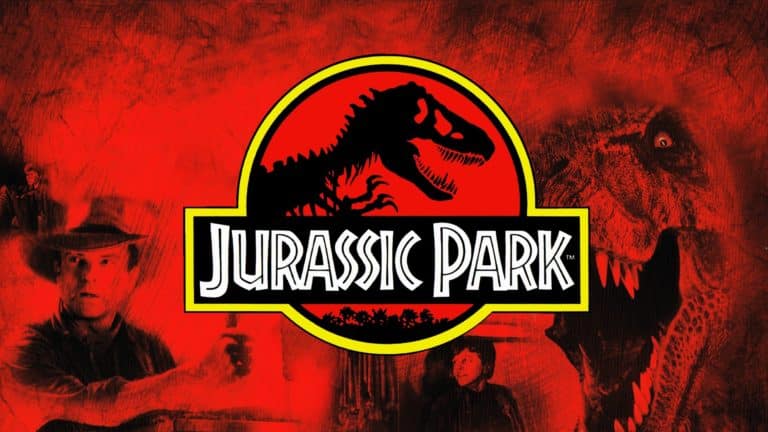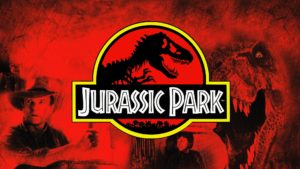 Among the notable films of the yore to be available on Netflix during July will be the Jurassic Park trilogy, presumably to cash on to the hype of the recently released Jurassic World: Fallen Kingdom. Personal opinion- all Jurassic Park movies, even those getting mediocre reviews are great popcorn fun. The more dinosaurs, the merrier.
Her (July 29)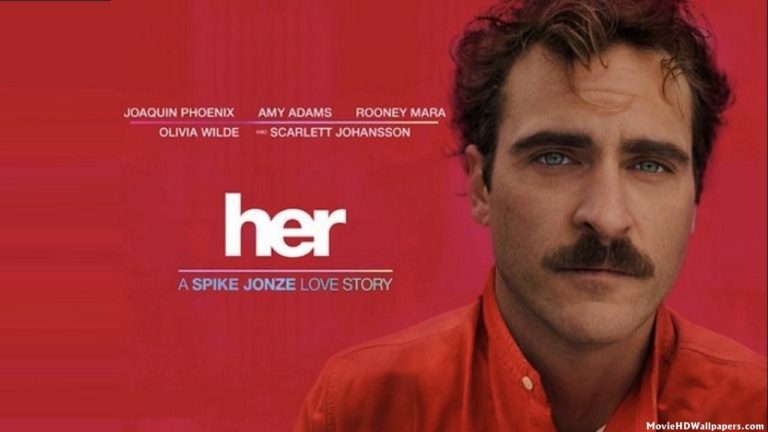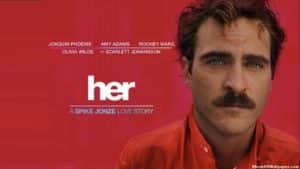 Directed by Spike Jonze, Her is a poignant and provocative sci-fi movie with an incredibly affected performance by Joaquin Phoenix, playing a lonely and broken man who falls in love with an artificial intelligence operating system (voiced by Scarlett Johansson). While the movies deals with pain, longing and heartache, it also provides a terrifying glimpse of how AI would play a major role in shaping up human lives in the future.
An Education (July 22)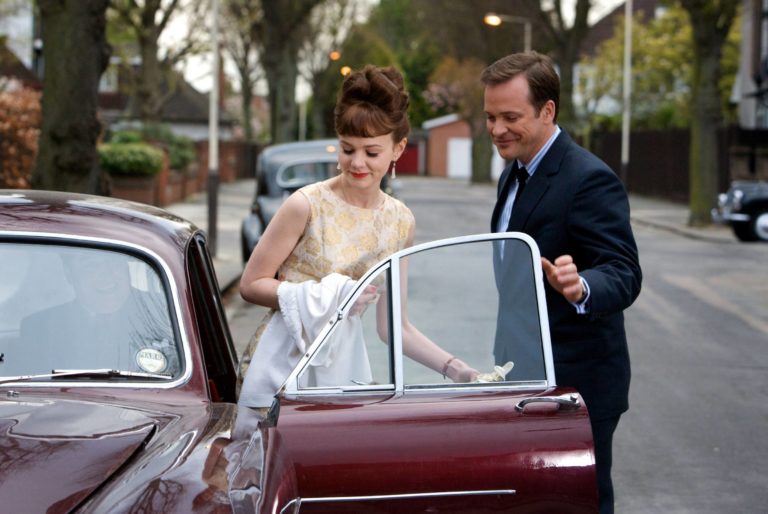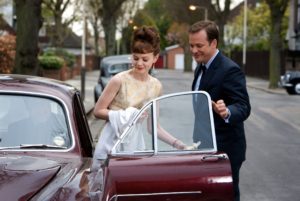 Another highly-acclaimed movie to make the Netflix roster in July is 'An Education'. Featuring a brilliant performance from Carey Mulligan, it is a coming-of-age movie of a girl who falls in love with an older man. Nominated for three Academy Awards, An Education is certainly a recommended watch.
Gone Baby Gone (July 12)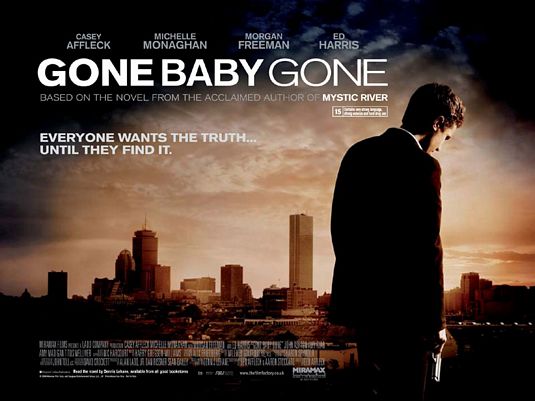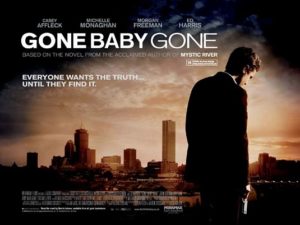 Ben Affleck's directorial debut Gone Baby Gone is a gripping yet harrowing neo-noir mystery drama that should certainly be on your watchlist in July. The movie established Affleck's credentials as a solid film-maker and he hasn't looked back ever since.
Blue Valentine (July 5)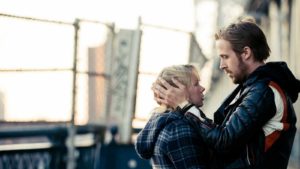 Starring Ryan Gosling and Michelle Williams, Blue Valentine is a pragmatic yet bleak depiction of the crumbling edifice of an American marriage. With powerful performances from both actors, this is a distressing yet must-watch cinema.
Interview with the Vampire (July 1)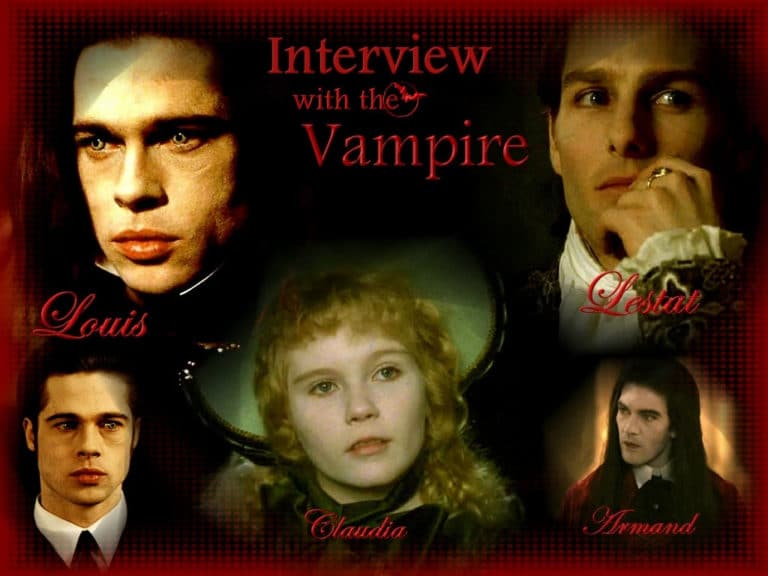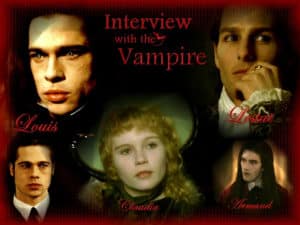 Here is something for horror fans. Long before Twilight hijacked the vampire genre with its teen-pleasing romance tripe, we had movies like Interview with the Vampire. Despite suffering from a bad casting, the movie packed enough thrills and its creepy Gothic atmosphere and suave dialogue makes it an absolutely intriguing watch.
Let's move on to the TV shows
Orange is the New Black Season 6 (July 27)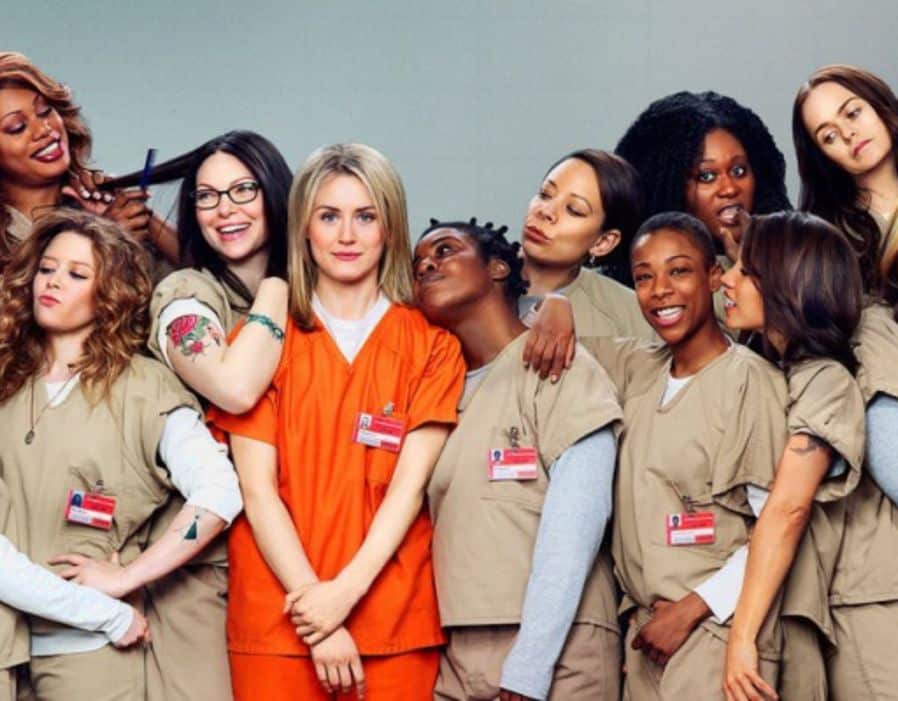 Despite receiving favorable reviews throughout all seasons, we haven't kept track of this TV show for the last few of them. Update us in the comments?
The Sinner: Season 1 (July 2)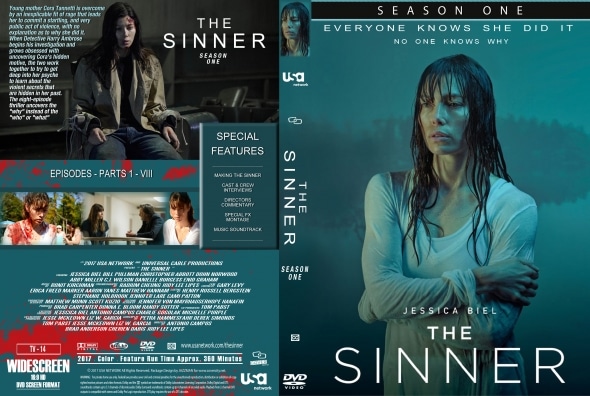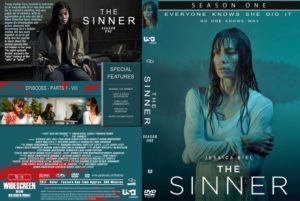 Originally broadcast on USA network in 2017, this crime drama mystery is bloody, morbid and is marked by excellent writing and performances, especially from Jessica Biel. As the show piles on the darkness layer by layer, it will hook you till the very end as you seek answers for the actions of the central character.
Sacred Games (July 6)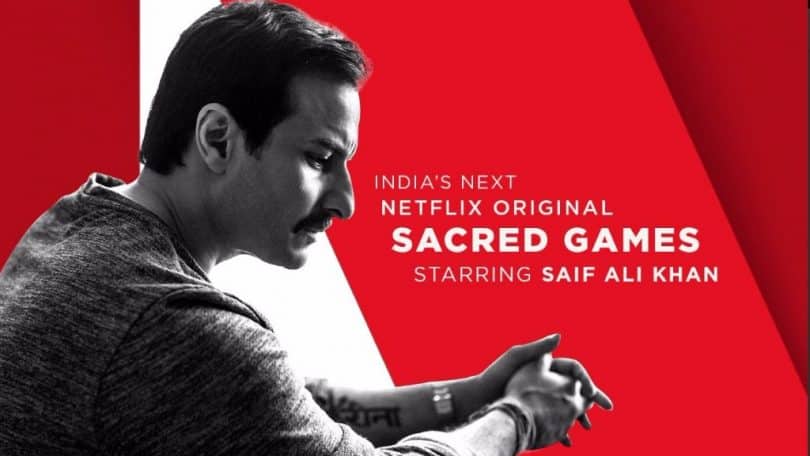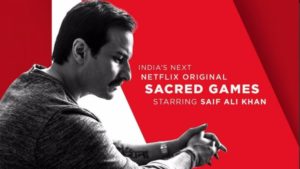 Based on Indian author Vikram Chandra's detective thriller of the same name, Sacred Games is an upcoming TV show starring Bollywood biggies like Saif Ali Khan and Nawazuddin Siddiqui, and is directed by two new-age auteurs of Indian cinema Anurag Kashyap and Vikramaditya Motwane. This is certainly going to be a major hit with the Indian diaspora.
Shameless: Season 8 (July 28)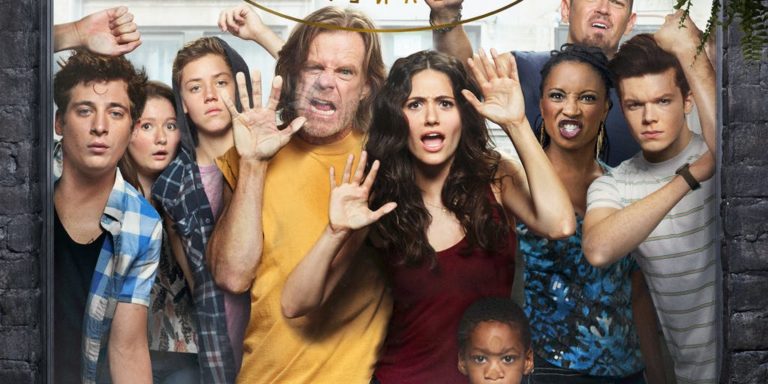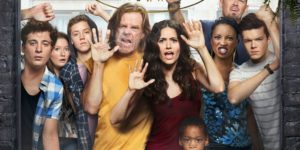 Shameless continues its rollercoaster run well into the 8th season. The show has been revived for a 9th season as well, making it the longest-running TV series on Showtime. A dark dramedy dealing with the trials and tribulations of a lower class family, it grows on you despite its initial plotlines that beggar belief. With great acting from all characters, this is as good if not better than the British version.
Dark Tourist Season 1 (July 20)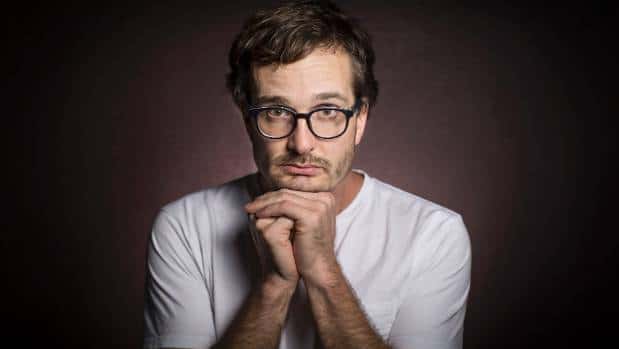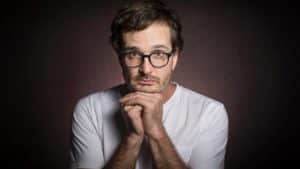 A Netflix original series, Dark Tourist is a documentary where journalist David Farrier takes you to bizarre and macabre tourist spots around the world- ranging from a nuclear lake to hunted forests. A refreshing change for those tired of watching fiction on-screen all the time.
Here is the complete list of movies:
Available July 1
• Bo Burnham: what.
• The Boondock Saints
• Chocolat
• Deceived
• Finding Neverland
• Get Smart
• Happy Gilmore
• Interview With the Vampire
• Journey to the Center of the Earth
• Jurassic Park
• Jurassic Park III
• The Lost World: Jurassic Park
• Menace II Society
• Pandorum
• Penelope
• The Princess Diaries
• Scooby-Doo
• Scooby-Doo 2: Monsters Unleashed
• Spanglish
• Stealth
• Swordfish
• Traitor
• Troy
• Van Helsing
• The Voices
• We Own the Night
• We the Marines
• What We Started
Available July 2
• Dance Academy: The Comeback
• King of Peking
• Romina
Available July 5
• Blue Valentine
Available July 6
• The Legacy of a Whitetail Deer Hunter
• The Skin of The Wolf
• White Fang
Available July 7
• Scream 4
Available July 12
• Gone Baby Gone
Available July 13
• How It Ends
• Jim Jefferies: This Is Me Now
• Kevin Hart: Let Me Explain
Available July 15
• Going for Gold
Available July 20
• Duck Duck Goose
• Father of the Year
Available July 22
• An Education
• Bolt
Available July 24
• The Warning
• Iliza Shlesinger: Elder Millennial
Available July 27
• The Bleeding Edge
• Extinction
• Welcome to the Family
Available July 28
• The Company Men
Available July 29
• Her
The complete list of TV shows
Available TBD
• El Chapo: Season 3
Available July 1
• Blue Bloods: Season 8
• Hawaii Five-O: Season 8
• Madam Secretary: Season 4
• NCIS: Season 15
• Queens of Comedy: Season 2
• Rica, Famosa, Latina: Seasons 1-4
Available July 2
• Good Witch: Season 4
• The Sinner: Season 1
Available July 3
• The Comedy Lineup
Available July 6
• Anne with an E: Season 2
• Comedians in Cars Getting Coffee: New 2018: Freshly Brewed
• First Team: Juventus: Part B
• Free Rein: Season 2
• Inside the World's Toughest Prisons: Season 2
• Sacred Games
• Samantha!
• Somebody Feed Phil: The Second Course
• The Fosters: Season 5 (new episodes)
Available July 9
• Lockup: Extended Stay: Collection 1
Available July 10
• Drug Lords: Season 2
Available July 13
• Sugar Rush
• The Epic Tales of Captain Underpants
Available July 15
• Bonusfamiljen: Season 2
• The Joel McHale Show With Joel McHale: Part 2
Available July 20
• Amazing Interiors
• Dark Tourist
• Deep Undercover: Collection 3
• Fix It and Finish It: Collection 3
• Home: Adventures with Tip & Oh: Season 4
• Jimmy: The True Story of a True Idiot
• Last Chance U: EMCC & Life After
• Last Chance U: INDY: Part 1
• Luna Petunia: Return to Amazia: Season 2
Available July 27
• Cupcake & Dino – General Services
• Orange Is the New Black: Season 6
• Roman Empire: Reign of Blood: Master of Rome
• The Worst Witch: Season 2
Available July 28
• Shameless: Season 8
Available July 30
• A Very Secret Service: Season 2
Available July 31
• Terrace House: Opening New Doors: Part 3
(Visited 110 times, 1 visits today)