The thrilling allure of jackpot slots is irresistible to many players, and it gets easy to see why. The flashing lights, suspenseful music, and the exhilarating chance of winning a life-changing money make jackpot slots the pinnacle of casino excitement. Given the wide range of options, picking the ideal jackpot slot might be challenging. Here is a comprehensive guide to help you make an informed decision.
Understand the Types of Jackpots
You should be aware that not all jackpot slots are equal. Typically, they may be divided into three categories:
Fixed Jackpots: These have a fixed maximum payout, no matter how many people play the game or how long it has been since the last win.
Progressive Jackpots: These jackpots increase each time the game is played but not won. They can potentially become enormous, reaching into the millions.
Multiple Jackpots: These slots feature levels of progressive jackpots, usually categorized as mini, minor, and grand jackpots.
Knowing which type suits your playing style and risk tolerance is crucial.
Research the Slots' RTP
RTP, or Return to Player, is the percentage of all the wagered money a slot machine will pay back to players over time. While there is no assurance that this will apply to your session, picking a slot with a higher RTP can improve your odds. The industry average is around 95-96%, so look for that meet or exceed this number.
Volatility Matters
A slot machine's volatility, or variance, indicates the level of risk associated with the game. High volatility slots offer larger but less frequent payouts, while low volatility slots offer smaller but more frequent wins. Your choice should align with your risk tolerance and how long you intend to play.
Check the Paylines
The number of pay lines in a slot machine will affect your chances of winning. More paylines usually mean more opportunities for wins, but it also means you will be betting more per spin. Some progressive jackpot slots only award the jackpot for max bets on all paylines, so consider your budget carefully.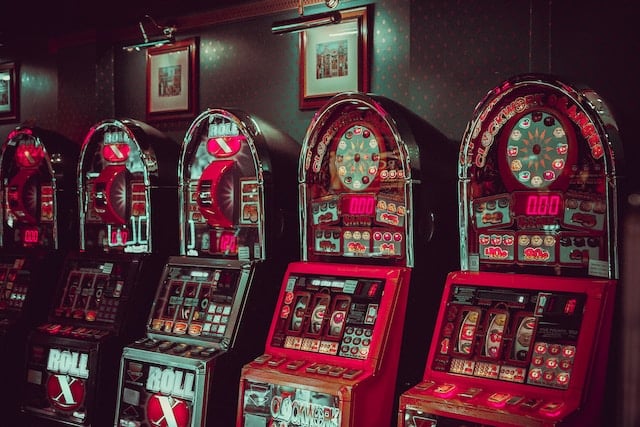 Software Provider
The quality of the slot game using the reputation of the software providers. Jackpot slots from providers like Microgaming, NetEnt, and Playtech are known for being fair and engaging. Reputable suppliers follow strict guidelines to guarantee that the games' result is random and impartial.
Read Reviews and Test the Game
Online reviews by experienced players can provide valuable insights into a game's performance, fairness, and entertainment value. Free trial versions of certain online casinos' games are available. Take advantage of this to get a feel for the games' mechanics, bonus features, and overall user experience.
Examine Bonus Features
Slots with bonus features like free spins, mini-games, and special symbols can enhance your chances of winning or at least extend your gameplay. They also add an extra layer of excitement. Read the tiny print, too, since some bonuses have requirements that must be satisfied before you can withdraw any profits.
Budget Considerations
Last but not least, always have a budget in mind and stick to it. It's simple to get carried away by the excitement and place bets that are beyond your means. Remember that while jackpot slots offer the chance for big rewards, they also come with the risk of losses.
Conclusion
Choosing a jackpot slot is not just about going for the game with the most eye-catching graphics or exciting sound effects. It is about understanding the games' mechanics, the risks involved, and what you are comfortable wagering. By taking the time to research and consider the factors mentioned above, you can find a jackpot slot that offers the possibility of a win and sufficient entertainment value to make your playing experience enjoyable. So weigh your options carefully, and may Lady Luck be with you!
(Visited 16 times, 1 visits today)