Facebook recently concluded its two-day annual developer conference F8 at San Jose, California, announcing new upcoming products and important updates to its core apps. Though the social media giant and its CEO Mark Zuckerberg have been embroiled in the high-profile Cambridge Analytica scandal, which followed a U.S. Congressional hearing, as well as issues of user privacy, hate speech, and election integrity, the developer conference was, surprisingly, as normal and appropriately raucous as it could be.

"We need to do more to keep people safer, and we will. But we also need to keep building and bringing the world closer together", said Zuckerberg during the F8 keynote, exhorting the developers to continue the good work.
If you don't want to read the details, you can watch the entire event in around 15 minutes below:
Major Announcements:
9. Facebook Enters Dating Market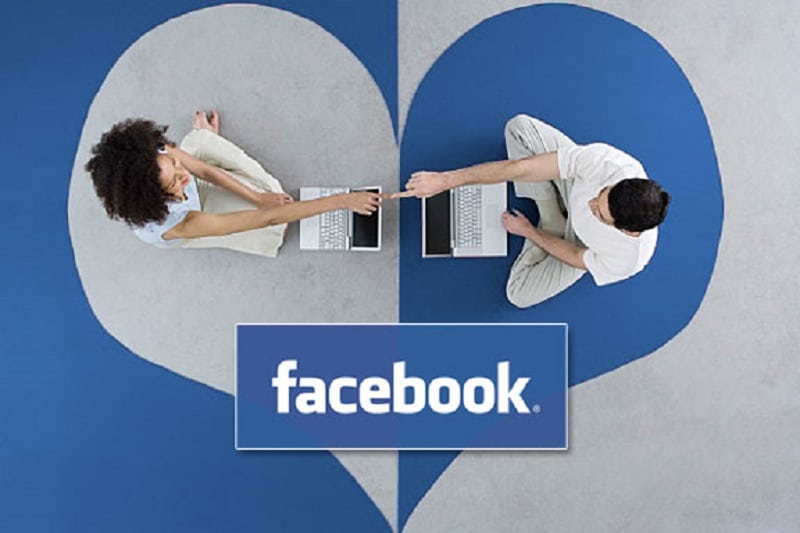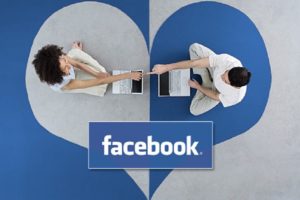 Facebook is set to take Tinder heads-on in the dating market with its new feature, called 'Dating Home'. This feature would be directly integrated into its main app, will be optional, and accessible through a small heart icon located at the top right. Potential matches will be based on the events and groups that both users are interested in. According to Zuckerberg, the feature will be aimed at building long-term relationships and not only for hookups.
8. Group Video Chat for Whatsapp and Instagram

Video chat with multiple people is already possible on Facebook messenger, but soon, Whatsapp and Instagram- both owned by the company, will also be getting the feature. There will be an option on Instagram to minimize the video and continue chatting while using the app simultaneously.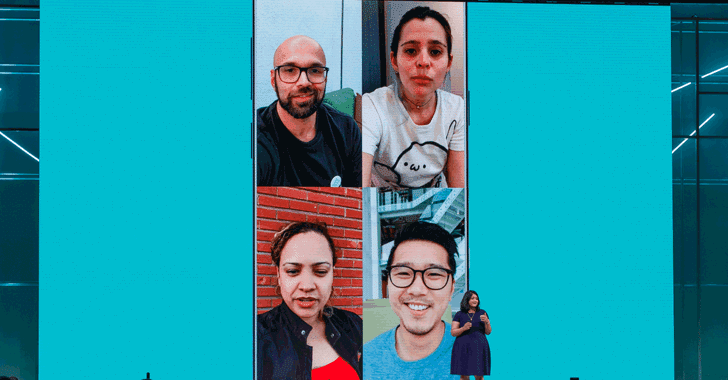 7. Watch Party
Another cool feature announced by Zuckerberg during F8 was 'Watch Party', which allows users to watch video while chatting with friends. He also took a dig at himself while introducing the feature, referring to his recent Congressional testimony.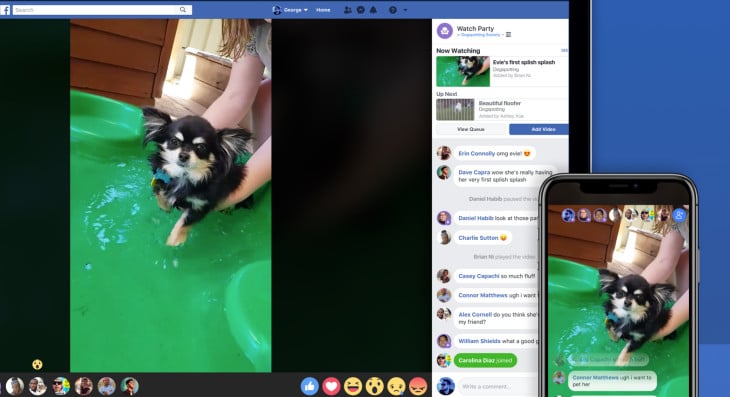 "Let's say your friend is testifying in Congress … you can laugh together, cry together. Some of my friends actually did this! Let's not do that again anytime soon," he said.
6. Oculus Go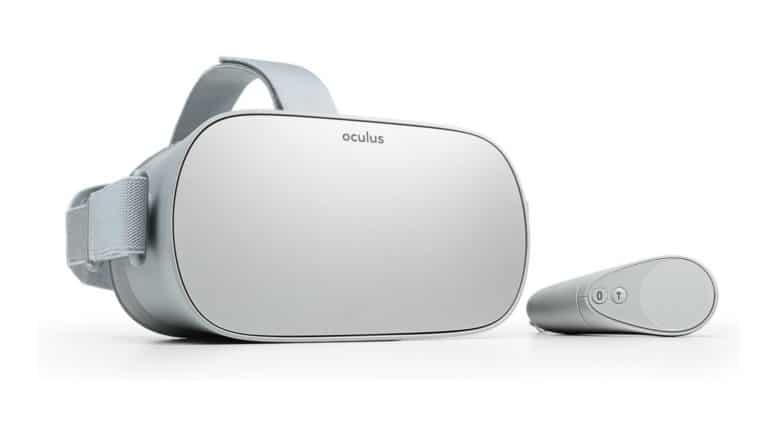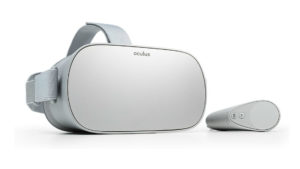 Facebook also unveiled its newly launched standalone virtual reality Oculus Go headset, which does not need to be tethered to a computer (unlike the Oculus VR headset). The Oculus Go headset will cost $199. Along with the headset, the company also showcased the Oculus TV, which puts users together in a virtual living room where they can watch shows from ESPN, Netflix, Hulu, and Showtime.
5. Transform Old Photos Into An Immersive Virtual World
The most remarkable part of the F8 keynote was when Facebook showed off its machine learning advancements and a certain 'point-cloud reconstruction' technology that could actually transform flat 2-D photos into immersive 3D worlds.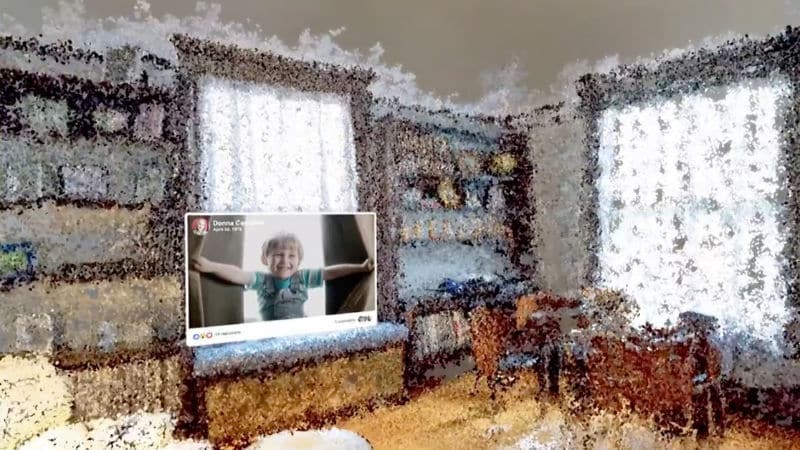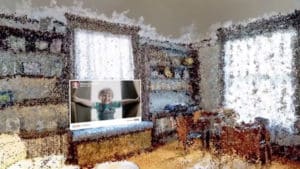 "You pop on a VR headset and you're there again. Walking around. Looking around corners. Seeing the places where your memories happened", said a Facebook executive during the demo.
4. Upvotes and Downvotes are here!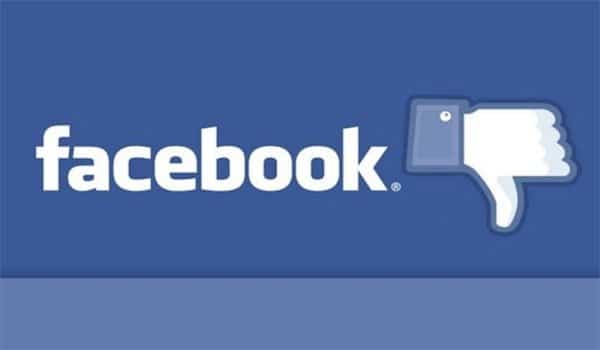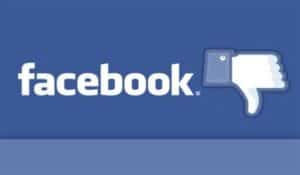 The comments section in Facebook will have an upvote and downvote feature, similar as in Reddit, which will impact the order in which they appear in a post. This was something that users had been asking for quite some time and it appears they will get it pretty soon now.
3. Messenger Update To Include AR Shopping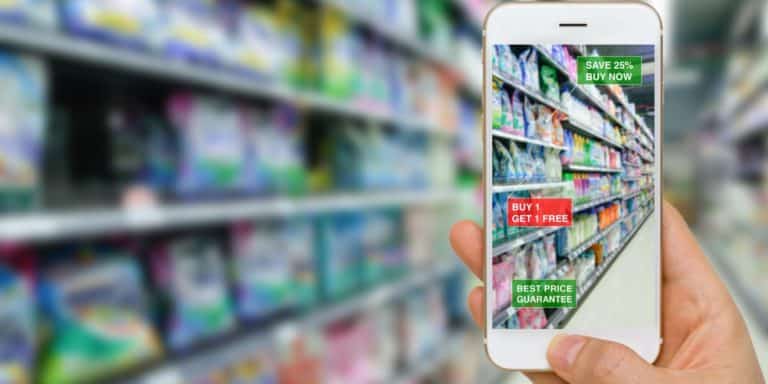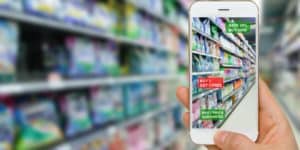 A significant update is on the cards for the Facebook Messenger, which will include a design re-haul to make it less cluttered and complicated. According to the new update, the dedicated tab for games and camera will be done away with to focus mainly on communication. This will include new features that can translate messages in different languages, augmented reality (AR) for online shopping, and a dark mode.
2. AI to Detect Hate Speech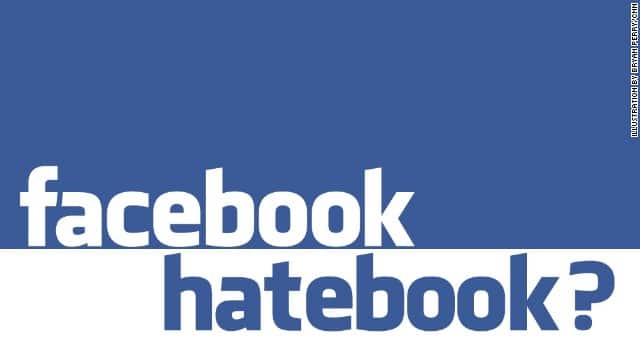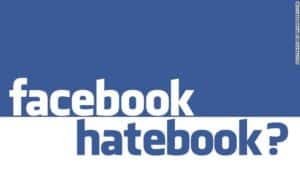 Facebook has faced a long and protracted battle against hate speech, with many complaining that the company was not doing enough to prevent the spread of hateful content online, and through its messenger app e.g. in Myanmar. According to Facebook, it will use its artificial intelligence technology to flag hate content before it gets reported, thus making the process to track nearly 2 billion users more efficient. However, Zuckerberg has also admitted that it will need human moderators to review hate speech so that it doesn't censor satire or posts that actually condemn hate content.
1. Facebook.ai- the new AI Hub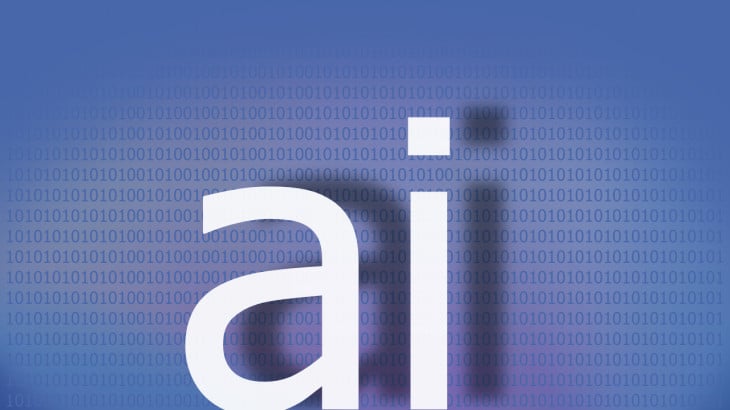 For AI researchers, Facebook has launched new open source tools along with a new hub to access the same- Facebook.ai. The latest range of offerings from the social media giant comprises new tools for developers working with machine learning, neural networks, and artificial intelligence, which also includes a new version of its AI framework PyTorch 1.0. You can learn more about PyTorch learning rate schedulers here.
(Visited 114 times, 1 visits today)