It's almost the end of the year, but video game releases are still on a roll. Titles from your favorite developers and publishers are pulling all the stops this year to keep fans like you on the edge of your seats. There's a hearty list for new releases, but we've narrowed it down for you. Expect your PC engines to heat up because here are eight fresh and exciting video games to watch out for in 2019.
Code Vein
Launches on PlayStation 4, Xbox One, and PC on September 27
Bandai Namco offers a trifecta in its new video game offering, Code Vein. It blends anime vampires, gothic horror, and a metropolitan apocalypse narrative. Together with your AI-controlled partner, you will be roaming the streets, looking for your next juicy target. Gamers need to prepare for an onslaught of sludge and blood.
FIFA 20
Launches on PlayStation 4, Xbox One, and PC on September 27
From the looks of the trailer, there's nothing oddly new in FIFA 20 that fans haven't seen in previous iterations of the game—except maybe for the new Volta modes. The improvements that developer EA Vancouver has made come in the form of gameplay. This means that fans will be able to enjoy a more challenging and realistic game with improved ball physics and tougher defense from the opposing team.
Call of Duty: Modern Warfare
Launches on PlayStation 4, Xbox One, and PC on October 25
Developer Infinity Ward is showcasing new and immersive tech to its latest iteration of Call of Duty. In Modern Warfare, for the first time Call of Duty will support full crossplay between platforms. Although details are scarce on how the developer will achieve this, fans are eagerly waiting for the release this October. Graphics-wise, the new engine will be able to deliver photorealistic character models and detailed scenery.
Need for Speed Heat
Launches on PlayStation 4, Xbox One, Switch and PC on November 8
The classic racer game is making a big comeback, bringing the speed and the heat to the streets of the fictional Palm City. In its brash and high-energy trailer at Gamescom 2019, Need for Speed Heat is pumping the gasoline with legit race competitions by day and drag racing by night. Your earnings in the competitions can be used to deck out your cars with the newest gear to give the police a good run.
Jumanji: The Video Game
Launches on PlayStation 4, Xbox One, Switch and PC on November 15
Adapted from the comedy film starring Dwayne Johnson and Kevin Hart, Jumanji is a cooperative play video game from Bandai Namco. Marketed as "adventure in laughter," players scour the jungle for precious jewels while avoiding booby traps and dangerous creatures of all sorts.
Star Wars Jedi: Fallen Order
Launches on PlayStation 4, Xbox One, and PC on November 15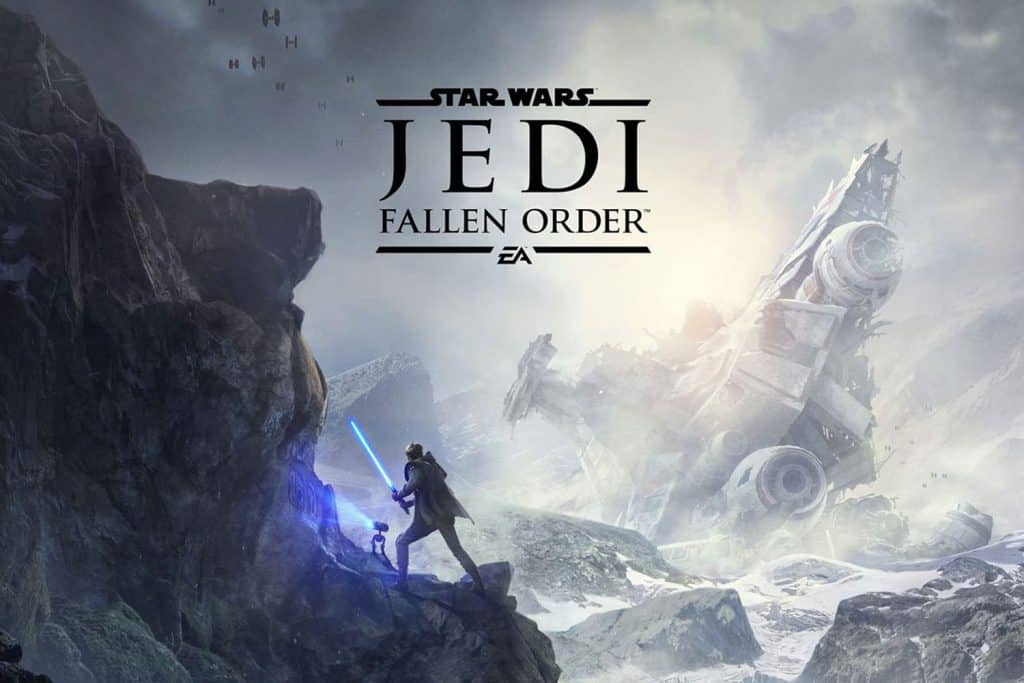 This one is for all the Star Wars fans out there. Fallen Order takes place sometime between Episodes 3 and 4 when Order 66 is in full effect. This single-player, third-person game follows Cal Kestis, an incognito Jedi. Once he started using the Force out of desperation, he finds himself in the middle of the Imperial Inquisitor's crusade to end all Jedis.
Doom Eternal
Launches on PlayStation 4, Xbox One, Switch, and PC on November 22
The gates of the underworld will open once more in Doom Eternal. The sequel to 2016's Doom Reboot is not only a comeback for FPS veteran developer ID Software but a breath of fresh air in an otherwise slew of play-it-safe titles. With its sleek graphics and immersive storytelling, its debut is bound to be the talk of the town this coming November, much like its predecessor.
Phoenix Point
Launches on Xbox One and PC sometime in December
In Phoenix Point, a viral outbreak has torn mankind into factions while hordes of aliens feed on the biological waste. You'll have to rally your men or work with the other factions to ensure the survival of humanity for generations to come. At the helm of developing Phoenix Point is Julian Gollop, the creator of the original and classic X-COM. If you're looking for a quick fix to scratch that sci-fi strategy itch, this is the game you're looking for.
If you're running out of shelf space with all the new titles you'll be buying this year, maybe it's a good idea to sell your old video games or equipment. Think of it as an investment for your career as a serious gamer.
(Visited 264 times, 1 visits today)