Even if you have no immediate plans to sell, curb appeal is crucial to your home-owning experience. After a hard day's work, arriving at your home should feel warm, welcoming, and quiet. However, when you are focused on a fading paint job, uneven walkway, and leaky gutter, it isn't easy to achieve such a thing.
This is especially true if you live in US cities that experience harsh weather conditions, such as Seattle. This city sees a lot of rainfall and storms yearly, leading to damaged siding, fading exterior paint, leaky roofs, etc.
So, if you look at it that way, the benefits of improving your home's curb appeal can be endless. In addition to revitalizing an outdated-looking house, it can significantly raise your home's value. These exterior home upgrades might be simple, like improving outdoor lighting or landscaping, or huge, like complete renovations that will raise the standard of your property.
With that in mind, here are a few ways to boost your curb appeal without worrying about bringing down walls or overspending on new items.
1. Reside or Repaint Your House
Owning a property in Seattle, where the average yearly rainfall is around 39.3 inches, you can expect to deal with damaged siding or fading paint. In fact, much of your efforts to repair the exterior of your home will be ineffective if the exterior has been left damaged by poor weather conditions. That said, the siding of your home should be spotless, undamaged, and in good general shape. Moreover, if your house is painted, there should be no damage, cracks, or chips. This is where hiring a local Seattle Siding Replacement expert or a professional painter can come in handy. These professionals have the personnel, tools, equipment, and knowledge to repair or replace a cracked or damaged siding or a fading paint job, allowing your Seattle home to look its best from the outside. So, hurry up and hire one today if you prioritize your home's curb appeal.
2. Modernize Your Garage Door
The number of garage door styles has grown recently, giving you more choices to match the design of your house. Given that it probably occupies a sizable amount of your home's exterior surface area, changing the aesthetic of your garage door significantly impacts your home's design.
However, deciding which style complements your property the best takes time and skill. So, conduct in-depth online research before scheduling a meeting with an expert.
That said, a professional paint job could have as much impact as a new door, especially if your property doesn't require a new garage door. So, weigh your options and make a wise decision as to whether you need a new garage door or you can manage with just a paint job.
3. Replace Your Old Windows
Windows can enhance your home-owning experience tenfold, both on the inside and outside. Windows provide you access to more natural light indoors, which can elevate your mood generally, particularly in the winter. After all, when it comes to your home's curb appeal, nothing will draw more attention from passers-by than your windows.
That said, instead of going for window replacements, ensure all your home's windows are clean from the inside out. You will be shocked by how much of a difference a spotless window can make to your home's exterior.
After cleaning your windows, stand outside your house and assess which parts of your home's exterior can benefit from more creative window designs.
However, if you opt for window replacements, always rely on a dependable professional to handle your window upgrades. At the end of the day, working with heavy glass is dangerous and costly if dropped or shattered.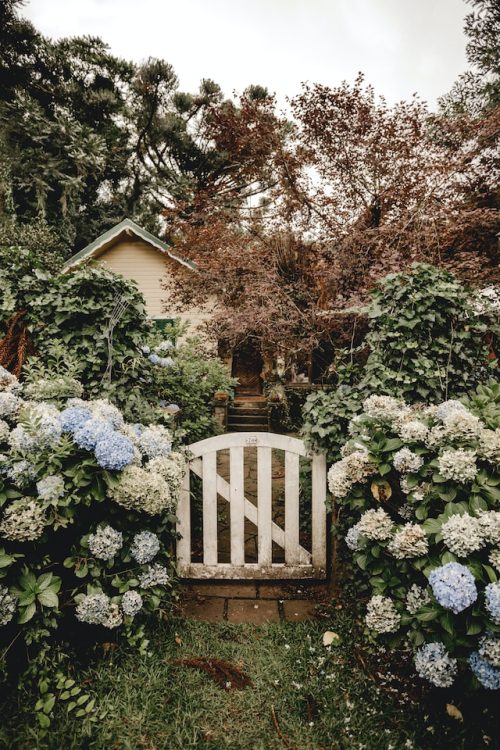 4. Repair Your Pathways
The front is just one part of your home's exterior. The driveway and the path leading to your front entrance are also important when discussing curb appeal. Cracks and uneven masonry can be eye-sores and perhaps dangerous. After all, you can end up twisting your ankle twist or breaking it entirely if you walk on damaged or cracked pathways.
So, closely examine your entire pathway from the front door to the sidewalk. Ensure your walkways are straight and have no visible cracks. Look for areas where grass or moss has overgrown and taken over your pathways. However, you can always use a power washer to remove unwanted weeds or moss.
Look for other flaws once you have given your pathways a nice wash. Has cleaning dealt with the moss issues? Do you notice fresh cracks in areas previously filled by overgrown moss or weed?
In the end, whether you want an entirely new pathway or just a quick repair job, consider contacting a contractor to take care of the job for you.
5. Don't Forget the Front Door
Your home's front door creates a feeling of warmth and comfort, especially after you return to your house from a hard day's work. So, ensure that this looks its best. You can start off by applying a fresh coat of paint to make your front door stand out. This will enhance your home's curb appeal and increase its value on the market. After all, the first thing that potential buyers will notice is your front door.
Although paint can change your front door's appearance, it won't do much if your existing door is too outdated or damaged. This is where replacing it entirely will be a better idea than a simple paint job.
So, ask a professional what door would be best for your home since different door designs are available in the market nowadays. Ultimately, a professional will guarantee that your front door doesn't look out of place and blends well with other elements of your home's exterior. A front door installation project is not as simple as installing interior doors, so a professional may be the best option if you are not well versed in carpentry.
6. Fix Broken Gates and Gutters
Like your front door, broken gutters and gates can impact your home's curb appeal tenfold. So, if you are dealing with gutter hanging off their fixings, put them back in place to make your property look more appealing from the outside.
Furthermore, old railing and iron gates should be cleaned, repaired, and painted. However, if your iron gate is rusted beyond repair, consider purchasing a new one altogether. Of course, this will be a huge investment. However, it will pay off when you sell your property.
The Final Words
Your home's exterior is as important as your living room or any other room inside your home. After all, when it comes to selling a house, first impressions matter a lot. In fact, most home buyers decide whether to purchase a home by looking at its exterior first. So, sellers should do everything possible to improve their house's curb appeal tenfold. Fortunately, with the tips above, you can easily boost your home's curb appeal while increasing its value on the market.
(Visited 14 times, 1 visits today)