We spend a fair bit of our lives in our homes. It's the place where we find comfort after long tiring days and create fond memories with our loved ones. Over time, though, even the most beloved homes might start to feel a bit stale. Walls that once radiated warmth might now seem lackluster, and the layout that worked perfectly well might now feel clumsy. It's time to give your home a facelift.
If you want to give your home a facelift, stick with us. We're sharing some of the tried-and-true ways you breathe new life into your living space. Even if you live in a busy city like Chicago, you won't have to put in a lot of time and effort to make use of these tips.
1. Replace Roof
A new roof can greatly increase curb appeal. It immediately catches the eye and becomes a point of reference for those passing by. When it comes to selling your home, a new roof can also be a strong point in your favor.
One of the biggest draws of a new roof is that it ensures energy efficiency. An old roof could result in heat loss and, consequently, lead to higher utility bills. Modern roofing materials and insulation techniques can substantially improve the energy efficiency of your home, making it more comfortable and cost-effective in the long run.
Depending on where you live, roof replacement could be more frequent. Take Chicago, for instance. The city's heavy snowfall during the winter months can accumulate on roofs. It can result in ice dams, eventually damaging shingles and causing leaks. Fortunately, Chicago roof replacement cost isn't that high. If you hire the right professionals, they'll get the job done within your budget.
2. Improve Landscaping
The exterior landscape is the first thing people notice about your home. A well-landscaped front yard creates a positive first impression and makes your house stand out in the neighborhood. Proper landscaping can balance out the hard angles and surfaces of your house with the softness of plants, trees, and flowers.
If you do not know how to optimize your landscape, start by assessing its current status. Take a walk around your property and make a note of what needs attention. Are there overgrown bushes, dead plants, or patches of bare soil that require some TLC?
Next, consider the overall design and layout of your outdoor space. Do you want a more structured garden with neatly trimmed hedges and symmetrical plantings, or do you prefer a cottage-style garden with a more relaxed and organic feel?
Plants will set the tone for landscaping, so choose them wisely. Opt for diverse plants that bloom at different times of the year. That way, your garden will certainly be beautiful all year round. We recommend going with native plants because they are often low-maintenance and attract local wildlife as well.
3. Rearrange Furniture
Sometimes, it doesn't take any financial investment to spice up your home's visual appeal or functionality. Just thinking out of the box can get the job done, and rearranging your furniture is a perfect example of this.
Let's say you've had your living room sofa against the same wall for years. Why not try placing it at an angle or in the center of the room? Though this adjustment may be small, it could create a more dynamic seating arrangement. Likewise, repositioning your bed could change your bedroom's dynamics. Putting it against a different wall, under a window, or at an angle could make for a more welcoming setup.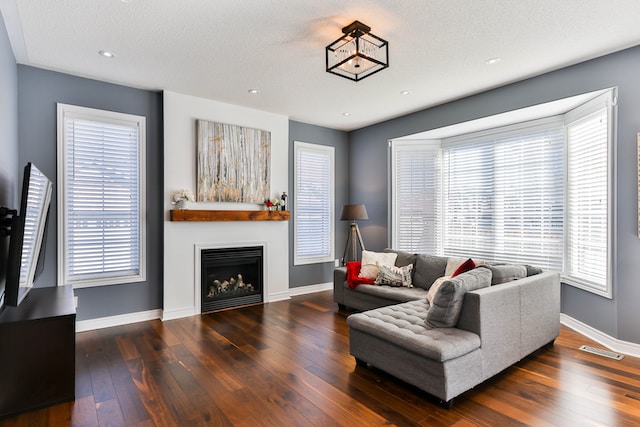 Rearranging furniture might also address specific challenges. For instance, if you work from home, you may create a functional home office area by rearranging furniture to accommodate a desk and workspace.
What's great about furniture rearrangement is that it keeps things flexible. If you get inspired by a different style or theme along the way, you can just make another round of adjustments.
4. Replace Cushion Covers
Cushion covers that have seen better days can dent the look and feel of your entire living space. Frayed edges or visible tears could make even the most luxurious sofa look tired and worn. So when guests settle in your sofas and have a look at these outdated cushion covers, the first impression they get might not be as pleasant as you would like. That is why replacing cushion covers is always a smart move.
Ideally, the new cushion covers should align with your existing interior design. For example, if your decor is predominantly neutral, you might opt for cushion covers with pops of color. On the other hand, if your living room is in a bohemian style, you may explore covers with lively patterns.
Of course, you should be practical about the kinds of materials you purchase. If you have children or pets in the house, you're better off buying stain-resistant and washable fabrics that can withstand spills and frequent cleaning. Zippered covers are convenient for easy removal and washing.
5. Install New Flooring
Flooring takes the beating of our daily lives. Think about it: your floors bear the weight of footsteps, furniture, spills, and more. Over time, this wear becomes more and more apparent. Be it scratches on hardwood or worn-out tiles, the signs of aging are hard to ignore. So, if you haven't updated your flooring for a few years, it's probably about time to do so. With new flooring, your space will look fresher, brighter, and more inviting. The transformation can be truly astonishing.
The market is peppered with different flooring options. To select the right flooring, you need to consider the functionality of the space. For example, high-traffic areas like the kitchen and living room require durable and easy-to-clean flooring such as hardwood, laminate, or tile. On the other hand, carpet or hardwood could be ideal choices for bedrooms.
Before making a final decision, obtain samples of your top flooring choices and see how they look in your space. It will help you visualize how the flooring will complement the rest of the décor in your house.
Conclusion
There is no shortage of people who are constantly browsing online retailers in search of expensive items to use as decoration in their homes. But that's a pretty wasteful way of updating your living space. According to experts, you don't necessarily need to buy flashy products to give your home a facelift. Just stick to the tips covered in this blog, and your home will turn into the sanctuary you've been dreaming of for so long.
(Visited 32 times, 1 visits today)