Corporate retreats benefit companies of all sizes. Moreover, it's the best opportunity to incorporate team building exercises for your executives and staff.
Once a company starts growing, management and ownership have to figure out how to mesh together several personalities and opinions. Defining a role for every member helps.
Nonetheless, disagreements will occur.
Corporate retreats help remind executives and staff that everyone is pulling in the same direction. You can pick team building teams randomly so that members of different departments work together. You can also help departments become stronger by grouping them.
When picking team building exercises, four types exist:
Communication-focused
Problem-solving
Trust-building
Planning
Successful corporate retreats have a purpose. Sometimes management and ownership notice fragmentation among staff. Other times a product launch is on the horizon. Thus, the trip is the best way to train and put everyone on the same page.
In addition, the trip's purpose can determine the best types of activities to incorporate into the getaway.
We explore five team building exercises to try at your next retreat.
1. Obstacle Course
Everyone benefits from incorporating heart-pumping physical activities into their daily routines. Exercise helps boost creativity and productivity among business professionals. Thus, for your next retreat, an obstacle course is one team building exercise to consider incorporating.
Obstacle courses range in size, task, and number of participants. You can have all team members tackle each obstacle. The first team to finish wins. You can also spread out the members and each one tackles an obstacle.
Everyone won't excel at all the obstacles. Therefore, it's up to the rest of the team to provide help and encouragement.
Finishing an obstacle course provides a sense of accomplishment for two reasons. First, you never know what you can do physically until you push yourself. Second, the adrenaline rush from physical activity also increases dopamine production in the brain.
The American economy remains in turmoil. Therefore, owners and management need their staff to help manage the bottom line. A retreat is also an opportunity to discuss travel policies such as the company mileage policy. If you need a guide, Hotel Engine provides one to look over.
2. Hiking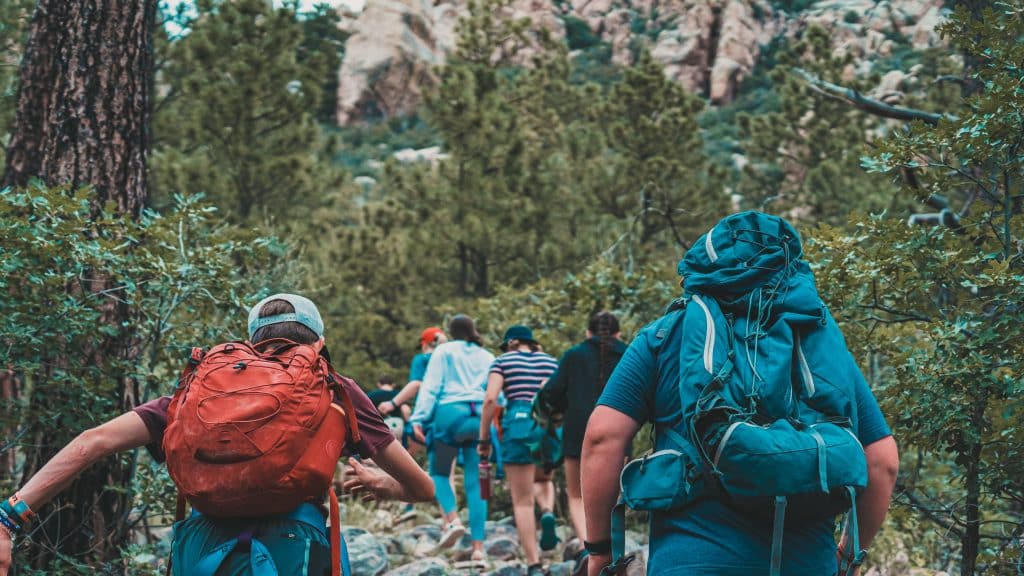 All team building exercises don't need a winner. Sometimes you just need your staff and executives to bond. Hiking on the coast or in the mountains gives them something to talk about on the way to their destination.
They will come across nature and critters and see beautiful sights.
An hour hike is enough time for team members to have conversations with each other.
3. Scavenger Hunt
Scavenger hunts incorporate several ideal elements for team building activities. Teams must problem solve, communicate, plan, and build trust amongst each other.
Plus, they're fun.
Companies can task human resources with building the activity. You can also lean on professionals to put it together for you.
4. Cooking Competition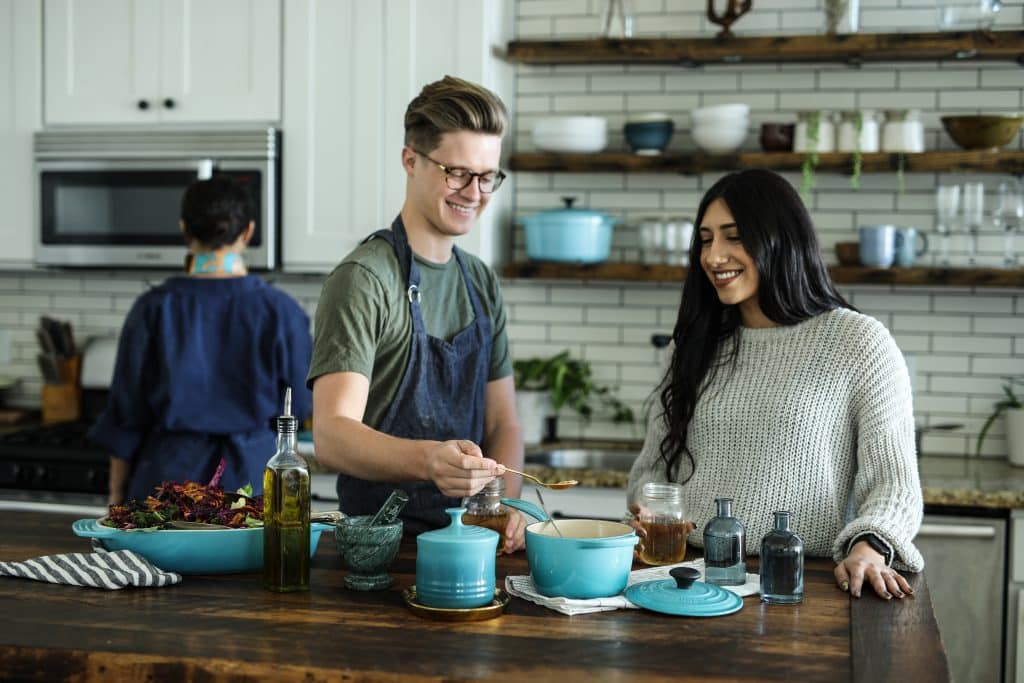 A cooking competition as a team building exercise is something different. The number of people who don't cook often continues to increase. If they cook, they keep it simple, especially if they remain unmarried and without kids.
Every team member receives a role. For example, one will chop the vegetables and another will saute them.
As they cook, members must communicate, plan, and adapt. Problem-solving kicks in when something doesn't turn out the way the team thought that it would. It takes longer to cook a thicker piece of chicken.
When the meal comes together, a panel of judges will taste the dishes. The best-tasting meal takes the prize.
5. Escape Room
Escape rooms became popular in the United States in the mid-2010s. Some believe that the first real-life escape room originated in Japan. 
In some ways, escape rooms resemble scavenger hunts. Teams must find their way out by solving clues. Ideally, everyone will contribute knowledge. When they find themselves stumped, members must work together. That's when things become interesting.
Moreover, escape room professionals have come up with several themes. Your staff and executives can become spies. They can also become hostages. The rush of solving the clues helps them bond and obtain a sense of accomplishment.
Conclusion
All companies benefit from corporate retreats and team building exercises. Consider incorporating exercises that encourage staff and executives to problem solve, communicate, plan, and adapt.
(Visited 103 times, 1 visits today)