Explore 5 important advantages startup businesses achieve when choosing to outsource key IT tasks to trusted and experienced IT-focused service organizations.
From fresh startups to seasoned multinational organizations, technology has become bedrock to business prosperity. The adoption of various digital tools has allowed businesses to grow at spectacular rates, but such success doesn't happen on its own. Many organizations, especially startups, may need help to manage the accompanying complexities associated with the fast-paced world of technology.
With considerations that span from hiring the right IT support team members to building or buying infrastructure, and everything in between, forward-thinking businesses are increasingly outsourcing a few tech functions—and sometimes many—to IT-focused service organizations.
5 Benefits Startups Can Expect When Working with IT-Focused Organizations
While technology is a key factor to success for many startups, business leaders must use their primary resources—human, financial, time and otherwise—to achieve business objectives. Many organizations are turning to outsourcing and collaborations with IT-focused organizations and are searching for strategies to get their footing and to get the most out of the engagement.
Nick Hess, a Portland IT support professional shares five meaningful benefits to working with IT-focused firms.
1. Reduced Costs
One key benefit of investing in outsourced IT services results in reduced costs. Since outsourcing tasks, such as building infrastructure and hiring highly specialized IT personnel is often expensive and may change quickly and unexpectedly, engaging an IT-focused organization can greatly reduce those costs.
Such firms continually monitor industry trends and upgrade their operations accordingly. Knowing that the engaged IT firm manages vital—yet malleable—facets of the IT arena, startup leaders can enjoy a set price and focus on core competencies.
2. Allows IT Staff to Focus on Daily Operations
IT team members still need to focus on daily operations, internal needs and streamlining processes. The in-house IT support desk is likely to disappear anytime soon. Employees experience on-site matters like slow computers, lost files, and software training. While talented IT support team members can do it all, they don't have time to do so if they are trying to focus on both daily matters and big picture strategies.
3. Diminished Need for Hiring and Training
By working with an IT-focused firm, businesses can streamline their IT departments. Key personnel who enjoy a relationship with the executive team, management, and employees are crucial for daily computing concerns.
When business leaders know that they can count on their engaged IT firm to manage cloud issues and other managed services, they know they need not take on what can become a long, expensive and grueling hiring process to find the specially skilled IT professionals needed. As technology transforms, business leaders can count on the IT firm to hire relevant experts and fold that into the engagement.
4. Continuous Service and Support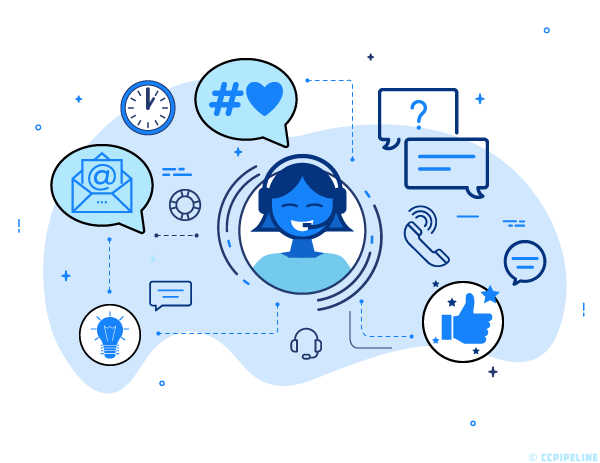 Startup leaders sometimes have chaotic schedules and deadlines, which means they need IT support 24/7. With the right IT-focused firm, they can experience round-the-clock support. Outsourced IT firms often work with IT professionals around the world, which means they can assign tasks to team members in time zones that are currently working while the client company may have an issue in the middle of the night.
5. Increased Potential for Productivity and Profitability
As startups grow, it is important to economize operations to strive for better productivity and profitability. Outsourcing to an IT-focused firm allows all team members to focus on niche ways to improve internal processes with the support of internal IT resources. For instance, the IT team may help build a highly functioning intranet program, support social media strategies and support customer service efforts.
When Is It Time for a Startup to Engage a Third Party IT Organization?
As startups begin to grow and flourish, they may find that they quickly outgrow their technology. With a reputable IT-focused organization, they can enjoy the benefits that include improved cybersecurity, collaborative tools, data management solutions and more while focusing on core business objectives.
(Visited 68 times, 1 visits today)