WhatsApp doesn't require any introduction as it's equally popular among people of all age groups. Being a trendy medium of communication for sharing pictures, videos and messages, WhatsApp has drawn the attention of online scammers.
Many online predators are there who are always in search of prey. They play tricks to take hold of your personal information online and trouble you afterward. If your loved ones are attached to mobile phones round the clock, you must be worried about what they are up to.
A variety of hacking applications are available which could be used for spying on your kid's and spouse. However, finding a hacking application that comes up with all of the required features to completely spy on anyone's mobile is a time taking task.
Well, you don't have to worry anymore. Here we have picked the best WhatsApp hacking application after testing them extensively. If you are searching for the best hacking application for WhatsApp, reading this article will be helpful for you
Hack Someone's WhatsApp Remotely
You can believe what you have just read. Gone are the days when hacking was limited to professional coders. All you need is to choose an efficient hacking application to keep an eye on your family members and record their online activities.
If you think your spouse or kids are hiding something from you. You can clear this doubt by scoop into their mobile and view their messages remotely. Later sections of this article will provide a deeper understanding of WhatsApp hacking applications.
Spyier, a Remote Phone Hacking Application
Spyier is a well-reputed spying application available at Spyier online webpage. The interface of Spyier is intuitively designed to help novices to use it without any guide. You don't require any technical skills to hack WhatsApp with Spyier.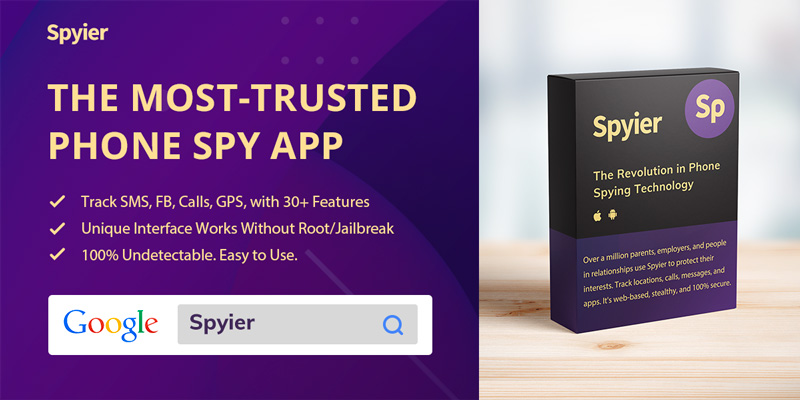 Spyier is being used over 190 countries by millions of users for spying on someone. International media outlets including CNET, New York Times, PCMag, Life wire, and Toms Guide have recognized Spyier as the best hacking application with 100% efficiency.
The ingenious features of Spyier have made it an ultimate package for spying on someone. You can secretly keep an eye on your loved ones to save them from getting into any trouble. Spyier keeps your identity hidden so that the target users couldn't find you spying over them.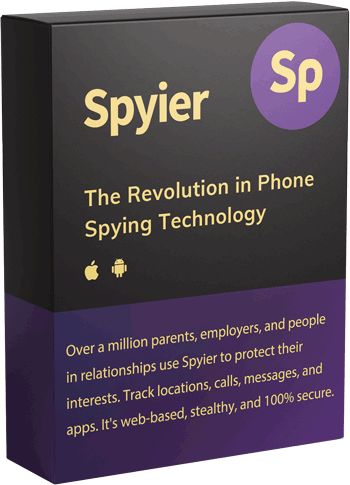 Let's learn the hacking process of WhatsApp thoroughly with Spyier.
How to Hack WhatsApp with Spyier
You should hack the target device first with Spyier to get started with hack WhatsApp account. Spyier has an easy to use interface which makes hacking a cup for tea for beginners. You don't have to get into the hassles of learning hacking methodologies.
If you have a strong reason for spying on someone, navigate to the official website of Spyier and follow these steps to start on.
Step 1:
Sign Up to your Spyier account to purchase a subscription package for the license.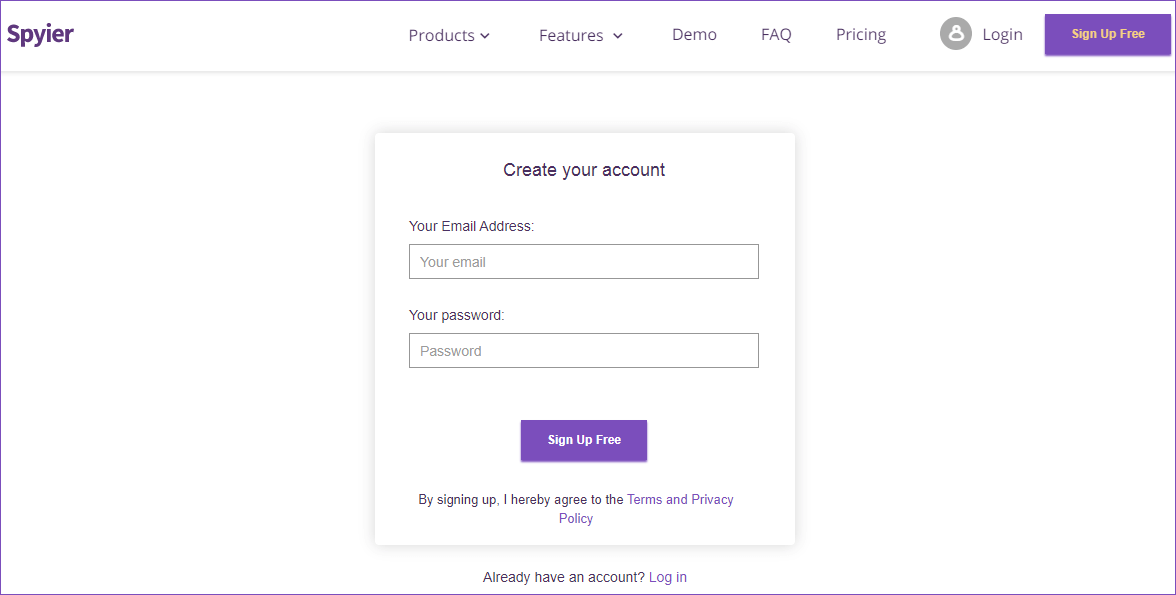 Step 2:
Select the target device where the WhatsApp account is running. Let the setup wizard complete the processing first. You should know the device type as the installation process of Spyier is not the same for different operating systems.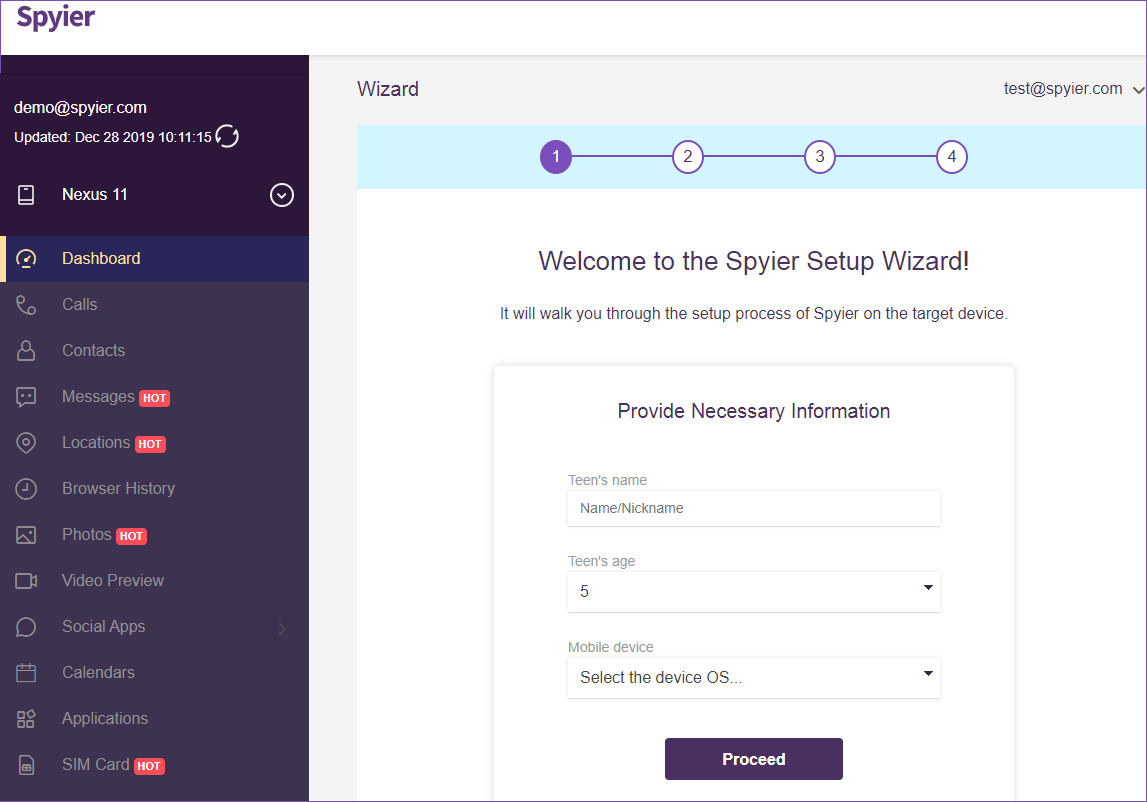 To install Spyier on Android devices, you have to obtain the target device for at least 5 minutes. This time is enough to install Android on the target device and provide permissions relatively for the things you want to spy on. After installation, the Spyier logo disappears from the app drawer.
Spying on iPhones with Spyier is easier as compared to Android devices. There is no need for manual installation on the target device. Get the iCloud credentials of the target iOS device and start installing Spyier remotely. Spyier synchronizes the iCloud data of the target device automatically.
Step 3:
Finish the setup wizard after entering the data correctly. Click on the start button and Spyier starts fetching data from the target mobile phone. You can access this information from the Spyier dashboard by logging in to your account from any web-browser.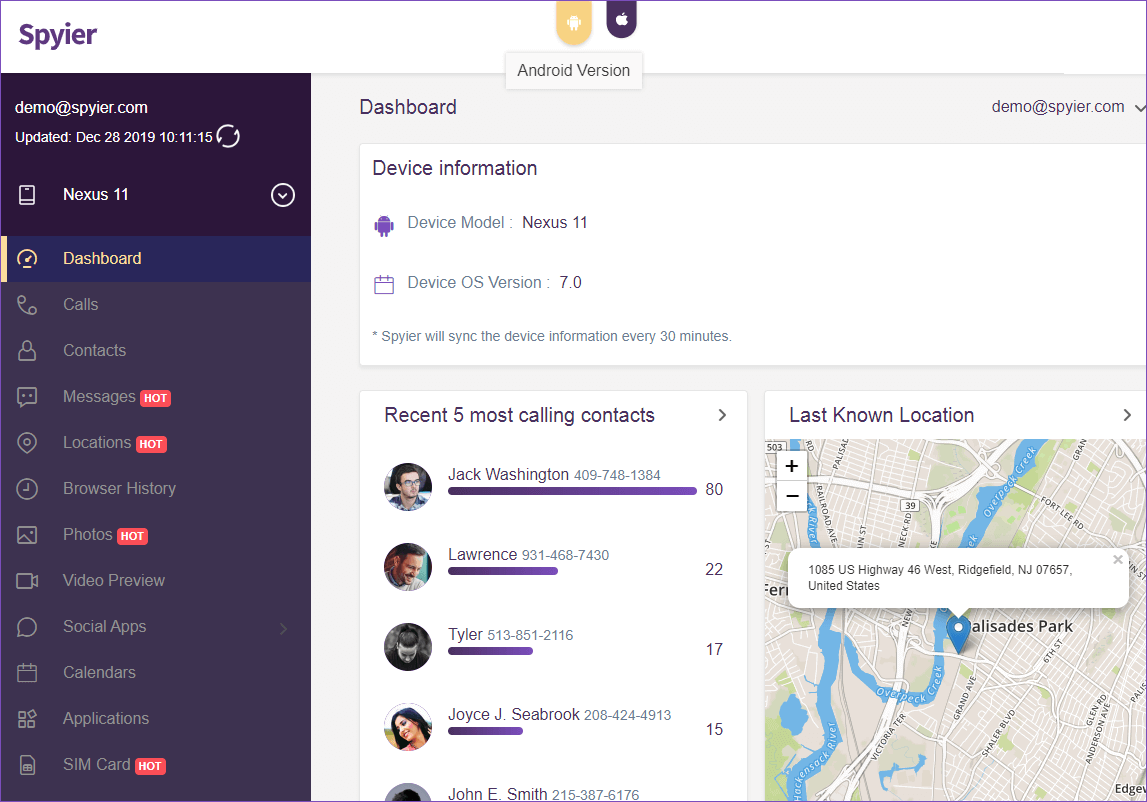 Why should you choose Spyier?
Spyier is a world-class hacking application as it incorporates reliable spying services. Reasons behind the popularity of Spyier for hacking a WhatsApp account include
No Jailbreak/Root Required
Spyier is designed to work without rooting the target device. Just install it and hack a WhatsApp account without any technical knowledge of hacking or jailbreaking.
Keylogger
With Spyier, you can get to every inch of the target device. All keystrokes of the target mobile phone are recorded to Spyier dashboard which includes messages, login credentials and much more.
Stealth Mode
Spyier does not let you get caught while hacking. It works silently in the background without notifying the user of its existence. The stealth technology of Spyier makes it distinctive in the market.
Social Media Spying
Not only WhatsApp, but you can monitor all social media applications installed on the target device. You can check their recent posts, comments and conversations over different networking websites.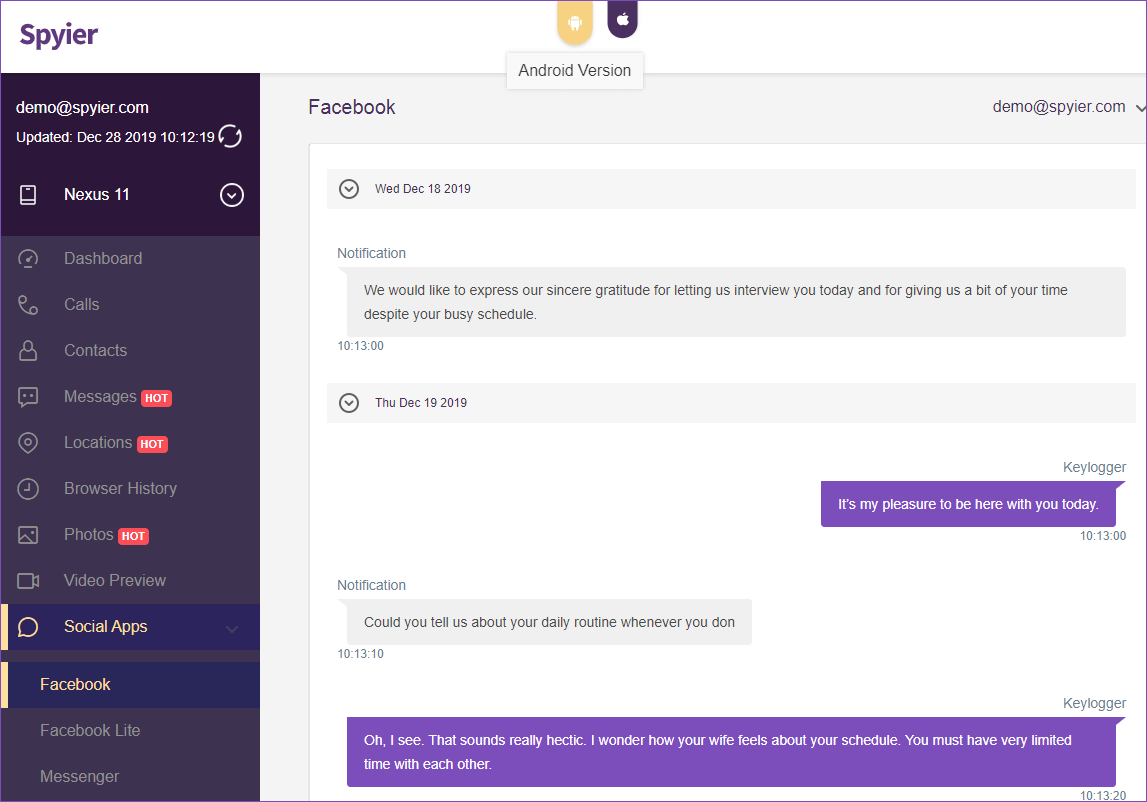 Check Messages and Calls
Spyier helps you to track their SMS messages and iMessages remotely. You can check their contact details and call logs to view their most recent contacts.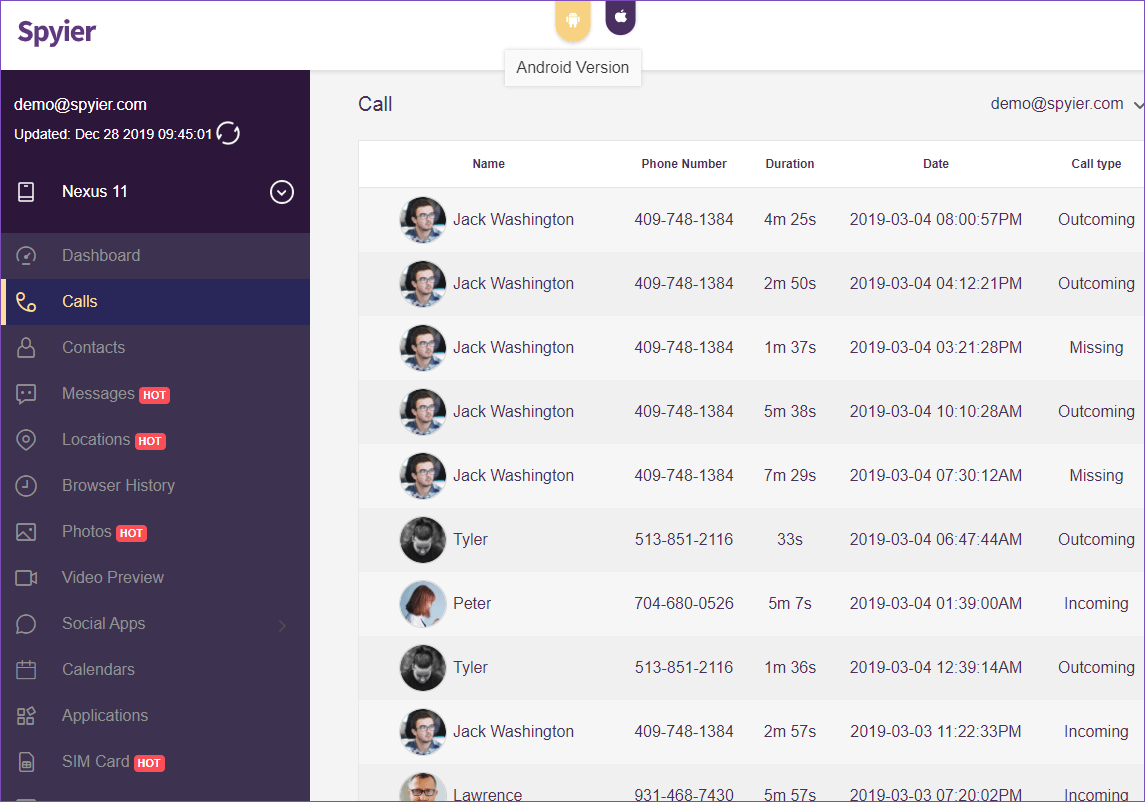 Minspy
Haven't you tried Minspy for hacking a WhatsApp account? Well, you are missing out on the most reliable hacking application in the market. Minspy is known for its secret hacking mechanism and user-friendly interface. You can sneak peek into your loved ones WhatsApp conversations without being noticed.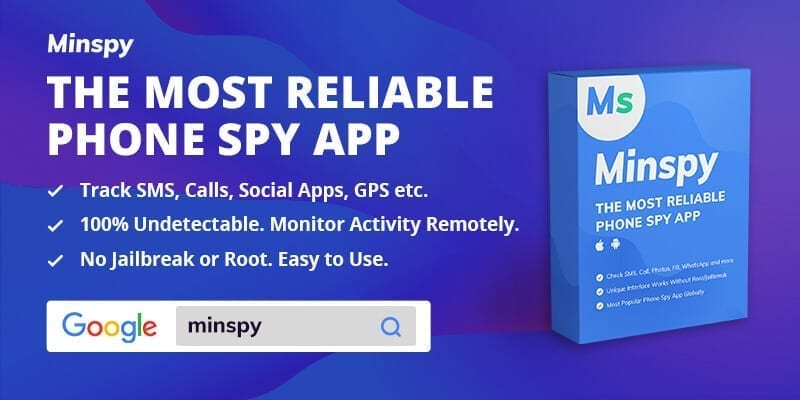 Spyine
When it comes to hacking a WhatsApp account, Spyine stands still in the top-ranked hacking applications. It helps you to hack all social media accounts remotely by keeping your identity confidential. Grab an internet-capable device and spy on anyone's activities on social media accounts 24*7.
Spyic
Spyic has been used as a trustworthy hacking application for a long time. Users have reviewed Spyic as an efficient and reliable application for spying on someone. You can track anyone remotely by controlling their online activities from the Spyic dashboard. Install Spyic remotely on any target device and use the internet browser to spy on the go.
Cocospy
You shouldn't skip Cocospy when searching for the best hacking applications worldwide. The cutting edge technology of Cocospy makes spying an entirely secret process. Your personal information is never at risk when using Cocospy. With remote monitoring services, you can install Cocospy on the target device from another corner of the world to spy on someone round the clock.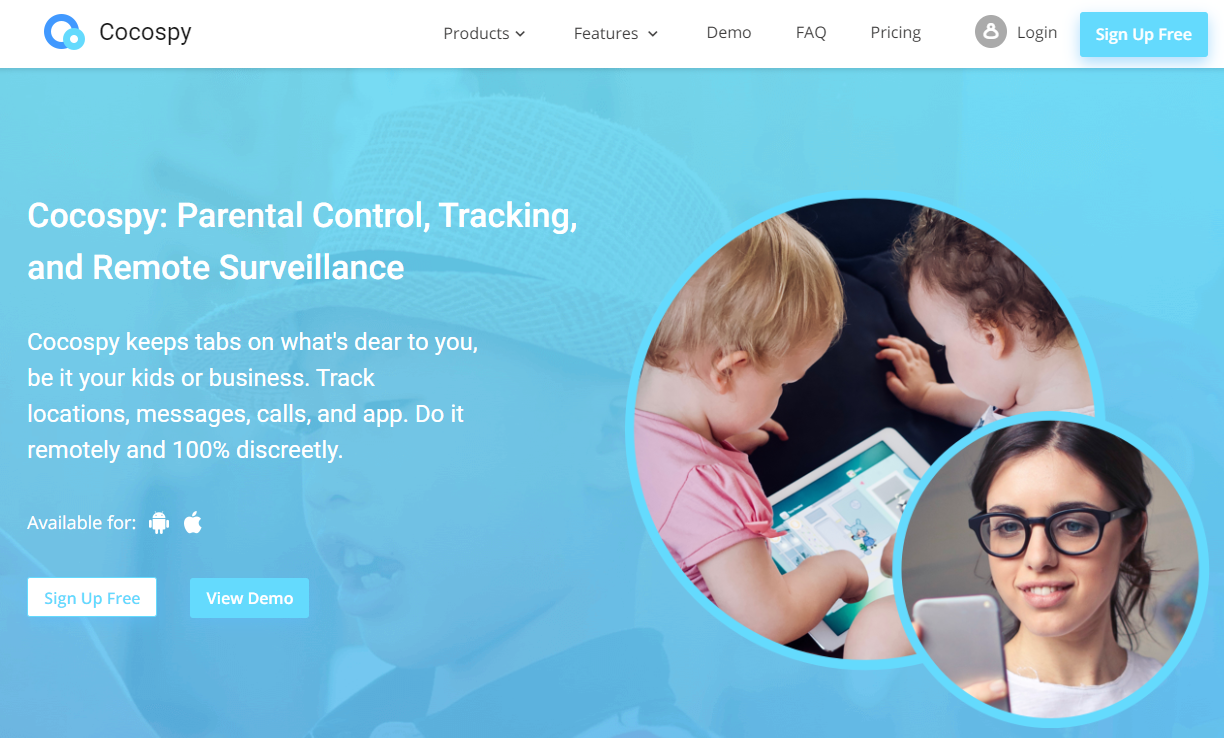 Endnotes
As you have reached at the end of this article, you must have better clues to choose a hacking application. I would suggest you try Spyier first as it includes more than 35 working features. You can reliably use it for hacking a WhatsApp account as it doesn't save your personal data. It is the ultimate solution for all hacking problems.
(Visited 462 times, 1 visits today)