Chrome by Google is one of the most widely used browsers across the world, leaving behind Microsoft's so called rechristened Internet Explorer 'Edge' as well as Mozilla's Firefox. The ease and speed that Chrome offers is virtually unmatched and apart from that, it also offers a host of apps, extensions and add-ons to make your life more productive.
You can share content, protect your privacy, edit photos, read e-books of different formats and even record webcam videos. One doesn't have to install additional software that will take up your hard drive space. However, not many of us are actually aware of the various apps available in the Chrome Web Store and use the browser only for visiting and bookmarking web pages. So here is a list of 20 must-have Google Chrome add-ons that will make your life much easier!
20. Grammarly:
Let's admit it, no matter how careful we are, there can be occasions where we can make a spelling error or typo while drafting a mail. Grammarly is a quite helpful add-on that saves you from embarrassing typos and incorrect English. Once you install it, the errors are underlined in red with the suggested correct options or you can add it to the dictionary.
19. Checker Plus for Gmail:
When you are navigating through different tabs, it can be a bit of a hassle to keep checking Gmail in a separate tab for notifications. With Checker Plus for Gmail, you can view notifications, read, delete and compose new e-mails without opening a new tab and manage multiple Gmail accounts. There is also a 'Do Not Disturb' feature and an option to allow the app to run in the background even when the Chrome browser is closed.
18. Boomerang Calendar:
Schedule meetings easily with Boomerang Calendar, a smart scheduling assistant that syncs with your Gmail inbox. It reads plain text emails that have any appointment request and displays dates, time and locations as color-coded hyperlinks. Red means you are busy, yellow denotes you already have an engagement. Near the suggested time, and green implies you are free to meet.
17. Mighty Text:
It can be a bit annoying every now and then to reach for your Android phone once it beeps. Through MightyText, all alerts can be received in your web browsers so that you can respond to only the important ones. You can also send-receive text messages, access your contacts, view the status of your battery status, browse recent photos and videos saved on your mobile device once the setup is complete.
16. Print Friendly and PDF:
Printing web pages is a headache with all the ads, embedded videos and images making it tough to select text and creating wastage of paper. Through Print Friendly and PDF, these web pages are converted into an editable preview by allowing options to reduce text size, remove images, and delete paragraphs or links.
15. Polarr Photo Editor:
A handy photo editor, through this add-on, you can touch up your pictures, resize them, add a watermark and save them as JPG, PNG or TIF files. Loaded with features, the Polarr Photo Editor comes with over 24 free photo filters through which you can adjust brightness, contrast, shadows, sharpness, hue, saturation etc. The final image can be saved to PC or uploaded to Dropbox, Google Drive or OneDrive.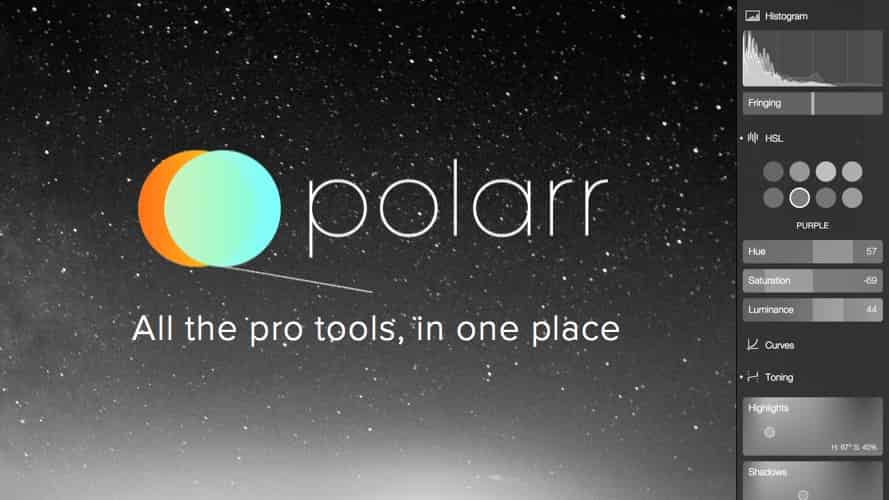 14. Fireshot:
Take complete or partial screenshots of a webpage with this nifty tool. The Fireshot extension auto-scrolls the page and opens a new tab with options to save the image as a JPG, PNG or as a PDF. You can also email the screenshot or take out a printout.
13. Screencastify:
For recording video of your actions in a browser, Screencastify is a useful option. You can even configure it to record your desktop area or use your webcam and microphone to capture audio and video. The free version has a watermark but you can record Full HD resolution, 10-minute videos. The videos can include annotations, trimmed later on, saved to the computer and uploaded to GoogleDrive or YouTube.
12. Session Buddy:
This has happened to each one of us- the browser unexpectedly crashing or being closed by mistake (Chrome doesn't even ask once whether you really want to close the tabs. Strange). In such a scenario, reloading all the tabs is a tedious affair. Fret not, for Session Buddy is here. This add-on saves tabs as "sessions" and lists them by date and time. The sessions that are frequently used can be saved and reloaded through the click of a button.
11. Mercury Reader:
Web pages nowadays are choc-a-bloc with ads, animations and related links that sometimes you have to wade through a deluge of content to actually get to your article. A panacea for all these ills is Mercury Reader that loads a well formatted version of the main story. You can change typeface, adjust text size and change your viewing theme for better and clutter-free reading.
10. SpeakIt:
Don't have enough time to read the news? Listen to it through SpeakIt! This text-to-speech service reads out the text while you are doing your other chores. Just select the text you want to listen and then click on the app or use a keyboard shortcut. Languages include German, Hindi, Polish, French, Italian and Japanese. You can also adjust the volume level, pitch and even the speed at which the text is read.
9. Web of Trust:
Detect unsafe websites easily by installing Web of Trust. This add-on deploys algorithms and global user reviews to identify rogue web sites, unsafe links and scams. Web of Trust works in real-time to show color-coded `reputation' icons next to search results, social media, email, and other popular sites: Red means potential danger, yellow means indicates you need to exercise caution green denotes a safe website. If there is a page without a reputation rating, then you can request the WOT community to review it.
8. Ghostery:
Don't want to be tracked by websites and be a victim of incessant targeted advertising? Install Ghostery. It shows a list of trackers found in a website and allows you to individually block or trust them. Through the advanced settings, you gain granular control to block trackers for advertising, site analytics, social media and those related to adult ad networks.
7. Privacy Cleaner:
There is no denying that third-party apps and websites love collecting information from users by asking access in return for providing certain services. But maybe you no longer want these sites to have access to your accounts. In order to revoke the services that you rarely use, Privacy Cleaner helps you show all the services your accounts are linked with, as well as the information that is being shared. Revoke access to the ones you don't trust or use.
6. AddThis:
If you want to share a particularly interesting link or web page with on social media websites, AddThis is a convenient option for the same. Just right click on the web page you want to share, select AddThis and choose where you want to share the link- Facebook, Twitter, Tumblr, Blogger, Pinterest etc, which can be customized as per your required use.
5. All-in-One Messenger:
Ever fancied a messenger app that could let you chat with friends and relatives with Whatsapp, Skype, Google Hangouts, Facebook Messenger, Telegram or WeChat just from a single PC browser window? You can do the same through the All-in-One Messenger. Every messenger is loaded in a separate tab and you just need to sign with your account ID or phone number to validate your identity. Also, your messages and logic credentials are not stored so there are no privacy concerns either.
4. Google Keep:
With Google Keep, you can take notes, save web pages, images etc as searchable little sticky notes. These can be set as reminder and all the data gets synced with the mobile app for Android and iOS devices.
3. Google Bookmark Manager:
Backup your online bookmarks with this simple tool, so that you can easily access them from a Chrome web browser on another computer.
2. Google Translate:
You can translate web text in an easier manner with Google Translate. Just click the translate button after highlighting specific lines and then convert the text into more than 70 languages including Hindi, Marathi, Punjabi, Tamil, German and French.
1. Google Dictionary:
Use this extension to get the definition of any word in a web page, once you select it. You can also listen to the pronunciation if you click on the speaker icon.
(Visited 629 times, 1 visits today)