Some free games that are released are terrible. They're not fun at all and the whole reason why they seem to exist is to get you to spend a fortune on in-app purchases. Then there are the free games that don't require you to buy anything, still have a good time, and the graphics are pretty amazing – even on a mobile device.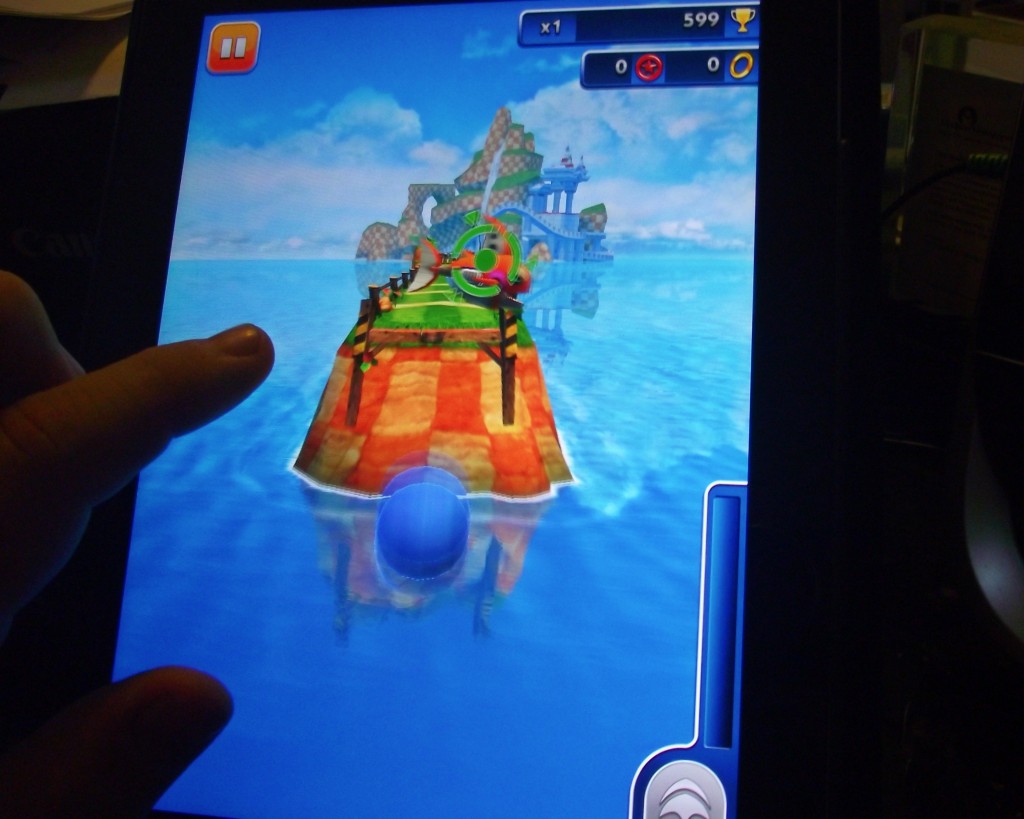 If you're looking to pass some time, here are some of the best free games for mobile device that you MUST try.
#1. Monsu
In Monsu, you're guiding a monster that looks like a toothier Shrek through various castles and caves. It's a running game that requires you to get cards that will give you new abilities and new allies. Ride on a dinosaur or have a Yeti help you out by throwing snowballs. Best of all, the primary in-app purchases are about customizing your monster's appearance, so you can have a classic side-scrolling game in old school NES style for free.
#2. Adventure Xpress
From Adult Swin and PikPok, Adventure Xpress is what Bejeweled was supposed to be. Match up your runes to attack in combos of 3 or more. Get chain reactions to deal more damage. Face multiple enemies on the same game board and have 275 different battle locations in the game. If you love matching games, then you'll adore this free game!
#3. Bike Rivals
If you crossed Angry Birds and Monsu with MarioKart, you'd end up with Bike Rivals. Your goal is to get 3 stars on each level and the controls are motion sensitive – so maybe keep this game away from the young ones in the home if you don't want you tablet to go flying! Nitro boosts, wheelies, and a good backflip boost are all available in game play as well, but some levels are virtually impossible to get 3 stars on without an in-app purchase.
#4. The Flintstones: Bring Back Bedrock
A meteor shower has hit Bedrock and it's your job to restore this community back to its original splendor. You get to play with all of the original characters and there are more than 60 buildings to construction and hundreds of ways to customize them. If you're a Sim City addict, then you're going to love this game. The cartoon animations that you can trigger are also shire to bring a smile to your face in this free game!
#5. Fast Finger
This free game might not seem like a winner at first, especially since the main goal of the game is to navigate through a maze. Even the first few levels are going to make you yawn. Once you get the hang of the game, however, you'll find that Fast Finger is remarkably addictive. There's an overall leaderboard to help you track progress, 240 levels to complete, and you can even import your own playlists into the game to listen to your favorite tunes as you complete the mazes.
#6. Absorption
Maybe the most unique of the free games that you must try, Absorption requires you to absorb enemies so that you can stay alive. You score points by absorbing more enemies at the same time. Avoid the walls or hitting enemies because you'll die. It's harder than you might think, but you'll get power-ups after you've stayed alive for about 30 seconds or so that will give you great scores. With 35 levels, there are hours of gameplay waiting for you with this one!
#7. Stylish Sprint 2
If you love runners, then the sequel to one of the best games you've likely ever played is an excellent must try option as well. The graphics are pretty incredible and you get to jump and fly with ease, just like you did in the original. The characters are a little gimmicky, but still fun in its own cheesy way. What's better in the sequel is that you always have a goal that you're running toward instead of just running randomly to collect missions. It's not boring or repetitive, but some levels are tough without in-app upgrades.
Who doesn't like a little warfare in your gaming every now and then? If you love military strategy games that aren't campy like Clash of Clans, then give this game a try. The environments are worth seeing alone and the infrared camera is pretty cool. There are 7 types of drones to fly, 24 missions based on real-world campaigns, and of course your favorite drone weapons so you can blow stuff up.
#9. Swords and Poker Adventures
Why not live in a world where your ultimate weapon is a Royal Flush… and we're not talking about the morning visit to the toilet! It's a puzzle adventure game that lets you defeat monsters by playing poker. Duel by forming a strong poker hand and then unleash spells just like you would in Magic: The Gathering. New zones mean new weapons to find. Its engaging enough to challenge you, but simple enough that everyone in the family will love the game.
There's one night to kill Batman. Taking the role of Bruce Wayne in his early years as The Bat, you'll be free to play anywhere in this incredible brawling game. Go through the city to find all of the equipment you need to survive. Unlock new Batsuits as you collect sets of items. If you've got this game on your console, then you can sync the two together to get exclusive content that isn't anywhere else. With more than 250 upgrades, boss battles, and everything else you love from a loot based thriller, this free game offers a tremendous amount of value.
#11. Sonic Dash
It's everything you've always loved about Sonic, but in mobile device form now instead. It's got a very responsive control system that lets you expertly navigate some surprisingly unpredictable courses. The game is virtually endless as a runner, so collect coins and destroy stuff as long as you want. The graphics are highly detailed and you can play as Tails, Knuckles, or Shadow if you prefer. It's definitely one of those must try games!
#12. Another Case Solved
Mixing puzzle solving with detective work, this hidden item game is going to convert those who aren't a big fan of them. You need to solve a candy conspiracy as you travel through the various mini games to match clues together and track down suspects. You can link this game to Facebook to get gifting and notifications if you love social gaming too.
#13. Hero Academy
This game has been around for awhile, but it's so good that you should try it if you haven't already. It's a world filled with magic. Take your swords, challenge friends, and show off your skills. Your goal is to have your captain lead you to victory against the Dark Elves, the Human Council, and every other baddie that gets in your way. It is one of the few games that integrates with Twitter as well and if you're not a fan of Facebook Messenger, you can chat with your friends through this game's interface too.
#14. Triple Town
This free game is an addictive force of nature. You're trying to grow the biggest possible city and you score more points when your city gets bigger. There's a 2 minute mode that will let you play for free, but you've got to watch ads between play sessions and that can get to be a little annoying. The only way to undo the ad issue is to purchase unlimited turns. Otherwise this game would likely be ranked a bit higher on the list of the games you must try at least once.
#15. Samurai Siege
If you're a big Boom Beach or Star Wars: Commander fan, then Samurai Siege is the game you're going to want to try. You go on offense and that's your best defense. Put yourself into the Samurai Leagues to show off your awesome battle skills and you'll earn badges that you can show off in your profile. The one down side of this game is that it takes up 100 MB of storage on your mobile device, so you might need to make some room for it if you're running with an entry-level piece of technology.
#16. Smash Hit
The spacial awareness of this game is just out of this world. Tap on stuff and just watch it fall apart. It's a bit like Brickbreaker in some aspects, but the landscape are a whole lot better! The soundtrack is what really makes this game immersive and each level offers new music and audio effects. There aren't any ads in this game either, even in the free version. Your in-app purchases give you detailed statistics, alternate game modes, and the chance to continue a game from a checkpoint.
#17. Timberman
For some old school 8 bit fun, you'll want to give this game a try. The concept is pretty simple. You chop down trees and avoid the branches as the tree comes down. There are 4 different environments and 20 characters to unlock with a leaderboard that keeps track of the game's best players.
Do you have a favorite free game that you play all the time that didn't make the list? Share your addictions below!
(Visited 171 times, 1 visits today)