Holiday homes, called vacation homes or rental homes, is an alternative dwelling usually used on holidays. People stay here for recreational purposes. Some people use these secondary dwellings as a private escape to relax. Many people also rent out these places for vacationers and tourists. These owners usually use services such as Airbnb. Whether you use them for your relaxation or lease it to people, there are ways you decorate these holiday homes. Here are ten ways to decorate your holiday homes.
Know Its Function
Before anything else, you need to know first what's the purpose of your holiday home. Will you be using it for personal use? Or will you rent it for people on vacation?
If you use the holiday home for yourself, you can decorate it your way without bothering whether it will appear to anyone else. You will have freedom for most of the spaces. For best results, you can make a guess room or two for visiting friends. This way, you can be ready when a guest or two visits for a holiday.
If you plan to rent out these spaces, however, it's best to consider your future tenants. Some owners put more beds and sleeping couches to increase the capacities of the rooms. By doing this, you can also increase your rate.
Who Will Be Your Target Tenants
Before making any big changes, consider first who your target customers are. Will you be renting the place for families? Some folks will also bring smaller children. For renting out for families, larger spaces and more beds are better. Larger types of furniture and child-friendly decorations are best suited for bigger groups.
If you are renting out for single people or couples with children, however, they would need large items of furniture and many beds. The outdoor decoration would need to be conducive for the kids to play out without fear of falling and getting hurt because of the flooring material used. That is where you would need to consider flooring materials like composite decking boards. These boards are not slippery, and they are great for families with kids.
Decorate With Easy To Remove Wallpapers
Despite having a target customer, there will be times that you will need to adjust. There may be times that there won't be enough of your preferred tenants for your holiday homes. Even if you accept everyone, there may be times that you will need a change in decoration. There will also be times that you will need to change decorations based on the season.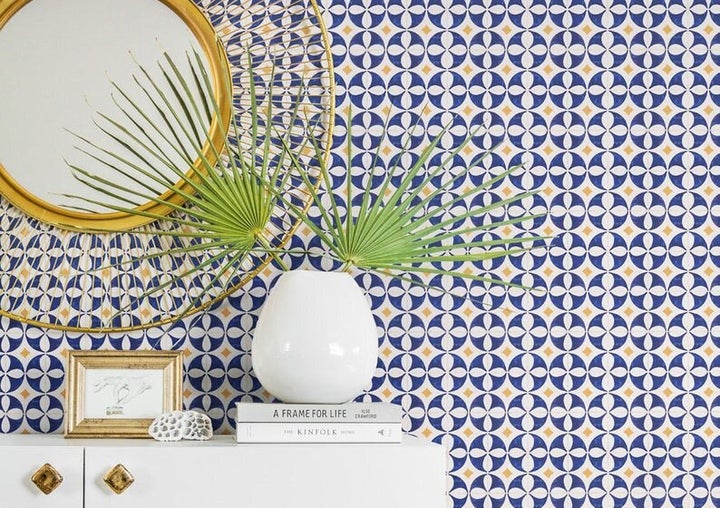 Using removable wallpapers is one of the easiest ways to be flexible as much as you can for your guests. Some people paint their vacation houses regularly. If that's the case, you might want to decorate with temporary wallpapers instead. They are easy to apply and effortless to remove. They also come in a wide variety of designs and patterns.
Let There Be Light
Proper lighting is very important when it comes to designing your holiday home. To spice up your vacation home, you can try placing chandeliers. You can both have good lighting and good ceiling decoration.
You can also take advantage of natural lighting. Not only does it save you money from utility bills, but it also adds a little extra to a room. It also adds dimension to the rooms, often making it look bigger. Try arranging your furniture to let sunlight into the rooms.
Decorate With Plants
Plants can help cool the air for a more relaxing holiday home. However, there will be times that you will not be able to attend to these plants. Instead, go for plants that require little to no care. A little nature will have a big effect on the overall aesthetic of the rooms.
Go With Paintings and Wall Decorations
A painting or a simple decoration can instantly add depth even on a simple wall. When used properly, these wall fixtures can add a touch of luxury to your holiday homes.
Another use of these paintings is to cover any imperfections in your holiday homes. By putting up paintings and wall decorations, you can quickly cover damages in your wall. It's very useful when you don't have enough time to fix these minor damages.
Simplicity is Beauty
Simple and rustic decorations are best suited for rentals. There may be people who like eccentric decorations, but the majority will prefer classic and simple looks. Go with neutral colors for the walls. Simple fixtures and pieces of furniture also give off the classic but elegant feel to a room.
Reuse Old Furniture
Try reusing old furniture, but not improving them first. You can reupholster couches and sofas. You can also look into transforming your old pieces of furniture into new ones. There are also dozens of DIY projects you can watch on the internet. Not only will it give you new pieces of fixtures, but it can save you more money.
Use Wall Dividers
If you have a big space, you can take advantage of wall dividers and screens. With these helpful pieces, you can make divisions and multiple spaces. You can have more choices and more variety when it comes to decorating each of the spaces. These dividers and wall separators also come with beautiful and artistic designs.
Research Decorations
There are tons of images and pictures of interior designs on the internet. You can take inspiration in one of these when decorating your holiday homes. You can also hire a professional to help you design your living space.
(Visited 81 times, 1 visits today)