A brand is about so much more than a logo and a slogan. In today's globalized competitive market, you need to go above and beyond these concepts if you want to create a lasting brand.
Here are some essential tips for you to follow:
1. Define Your Brand
Before you launch your brand, have a defined idea of what you want to achieve. Look at other brands in the sector of the industry you want to enter. Evaluate their strengths and weaknesses.
Think about what your brand will offer clients that will distinguish you from your competitors. Draw up your vision and mission statements based on what you hope to create with your brand.
2. Identify Target Clients
Profile the clients you want to reach with your brand. Think about age, location, and any other appropriate demographics. Do some in-depth research.
Who are your clients and what do they want from you? Effective marketing is targeted at a specific group of people you aim to serve. Be aware that your client profile may change as your brand grows.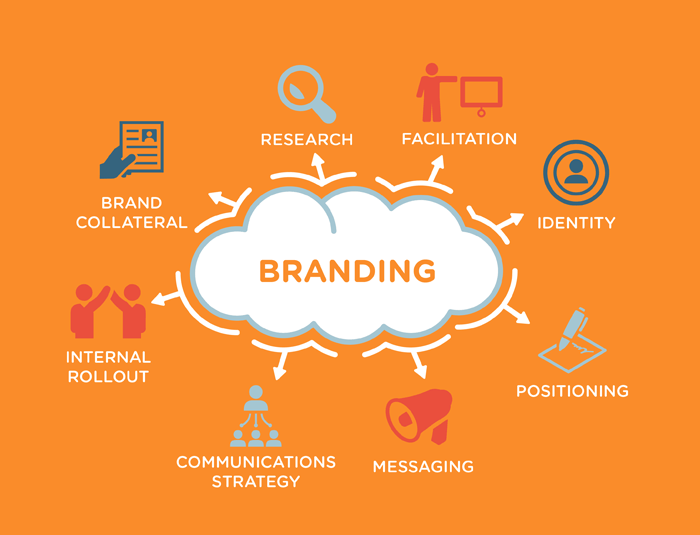 3. Be In A Niche
Your brand needs to fit into a niche in the industry. If you market your brand as all-encompassing, people will be less likely to trust it. They want to see that you're exploiting a specific aspect of the market.
The niche you choose should incorporate your passion and ability, as well as a market demand that is currently not being met.
4. Authenticity And Consistency
These are two qualities consumers are placing increasing emphasis on in their spending patterns.
Use your communications with clients to show you are genuine and committed to meeting their needs. Then set about doing so without fail. If you put your money where your mouth is, clients will develop feelings of loyalty to your brand.
5. Word Of Mouth
Vanessa Broad, who heads a team of dissertation writers at an online assignments company, says, ''We live in a time where potential customers look at other clients' opinions to see if your brand lives up to what it promises.''
Engage your customers in feedback and take what they say on board. It will ensure that your reviews are of a high standard. Bear in mind that your reviews can make or break your brand. This will encourage new clients to try your brand out.
6. Value Your Clients
Customers want to feel that they are special. You need to cater to this need to gain their confidence and loyalty. Trust is a currency worth more than dollars because it gains you repeat customers.
Come up with ideas of 'rewards' you can offer loyal customers to show them you value their patronage. Market these ideas to attract more traffic to your brand's site.
7. Tread Softly
When marketing your brand, a soft approach sometimes works better than an in-your-face effort. Your brand should have a website or a LinkedIn page. Here you can add blog posts for your customers.
Your blog posts can gently guide customers and remind them of the quality of the product or service you provide. Offer good content by means of expert advice and knowledge, industry developments, and how-to blogs.
8. Don't Confuse Branding With Positioning
Positioning yourself in the market is getting the name of your brand out there for customers to find it. But branding is about a lot more than that. It's about the experience you create for your customers. This experience goes beyond your logo and slogan and reaches down into the heart of what you offer. By all means, get the message out there. But don't leave it at that. Make it about distinguishing yourself from others.
9. Add Emotional Appeal
Most purchasing decisions are emotional. Gerald Zaltman, a Harvard professor states that almost 95% purchase decisions are made with a subconscious mind. With that knowledge, create an emotive appeal to your brand that customers will relate to. Show them that you know them, value them, and understand them.
When clients believe you relate to them and want to help them achieve their desired outcome, it hooks them. It convinces them to take the leap of faith and trust you or to keep coming back to your brand.
10. Remain Focused On Your Brand
Once your brand takes off, don't abandon the core values that inspired it. Remain true to them and to yourself to keep your brand alive. You can lose customers quickly when your brand grows exponentially, and you abandon the personal touch they've come to know and love.
(Visited 170 times, 1 visits today)