The online gaming industry is booming and the classic brick-and-mortar casino games, like Blackjack, Slots, Roulette and Poker, are being rolled out continuously with various themes and different ways of winning.
The rise of online casinos is no surprise as you can get the thrill of sitting in a top Las Vegas establishment from the comfort of your own home or on your commute to work through your smartphone, tablet or laptop. Creating an account only takes a matter of minutes as well, whilst you can also win a pretty penny or, on the off-chance, a life-changing amount of cash.
However, in this day and age where there is so much competition online between sites, it is important to come up with ways to stand out from the rest and MegaVegas does just that with a wide range of unique features. Read on to find out more.
Levels and XP Points
At Mega Vegas you get rewarded for simply playing – and the more you play the closer you get to the mega prizes. You'll be rewarded with awesome features like free spins, bonus money, the ability to unlock new games, and other hidden features every time you reach a new level.
Golden Machine
The Golden Machine Slot is riddled with endless opportunities, from winning free money to unlatching free spins – what isn't to love? Although, you can only access the glistening game if you have won a free spin.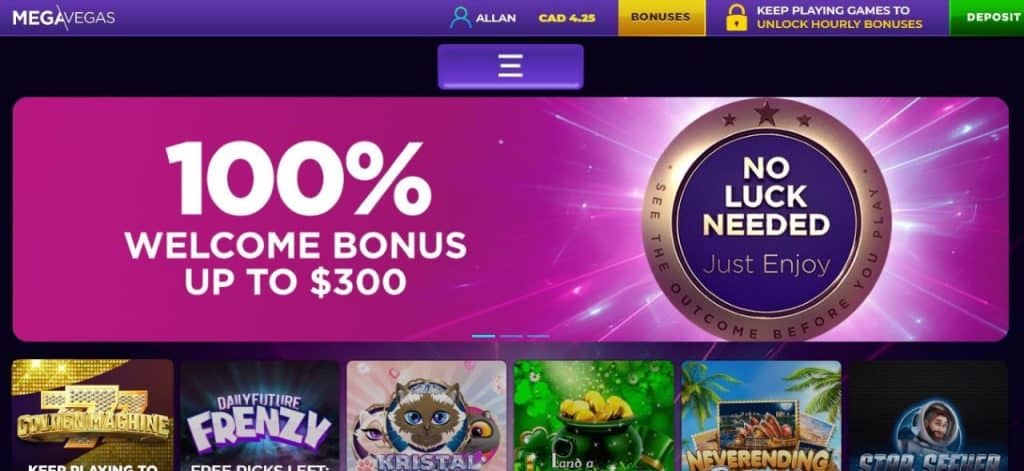 Daily Missions
Fancy another crack at winning a mega prize? Well, with daily missions you'll have an opportunity to get your hands on some more prizes. In a single day, you could have up to three tasks waiting for you. To claim a mega bonus all you have to do is complete the lot – how hard could it be? You'll have until midnight every night to complete the missions and then a new set will be added to your account for you to conquer. However, there is a catch, you won't be able to do the missions until you're at XP level 10.
Vision Tournaments
Again, you'll need to reach a certain XP level before being able to take part in this feature – level seven on this occasion. Unlocking vision tournaments could win your leaderboard points and throw you into the mix for some pretty awesome prizes.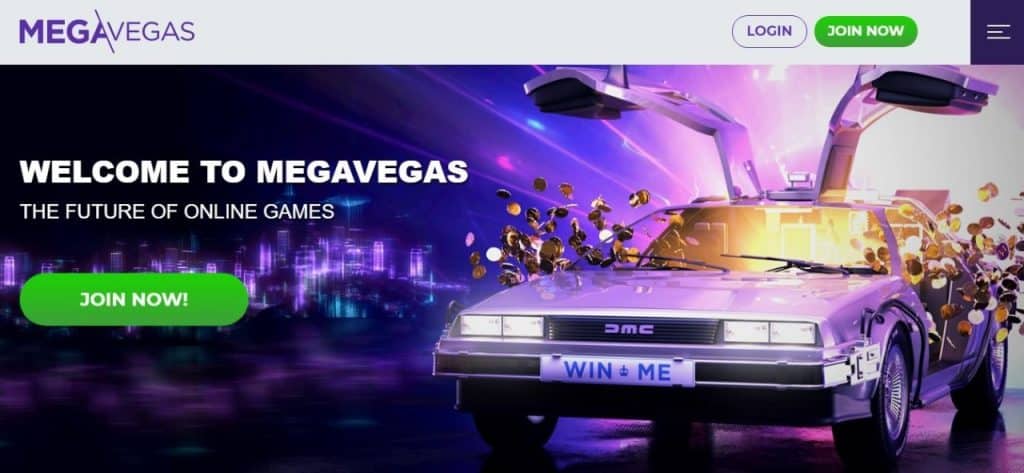 Daily Future Frenzy
The chances of winning prizes, whether it be in the form of cash or free spins, is endless on MegaVegas, and this weekly feature is yet another opportunity for you to get your hands on some free rewards, in the form of Golden Spins. Six new tiles are available to be unlocked on a daily basis – each showing a different symbol. Scoop all the prize symbols within the week and you'll win the reward shown.
Avatar Selection
Come on, who doesn't love creating an avatar of themselves? This is a pretty unique feature with not many other online gaming sites offering this kind of thing. So get personalizing your experience with a large selection of clothes and hairstyles to choose from.
(Visited 58 times, 1 visits today)