What To Look For While Hiring Electrical Inspection Services
In order to maintain a safe working environment for all employees and visitors, there are certain responsibilities to uphold. The potential risk posed by an organization having issues with areas such as their electrics is huge and as such, must be protected against wherever possible.
With electrical problems come risk to personal safety in the form of electric shocks and of course fires, which could also cause serious damage to premises, machinery and any stock held. Avoiding this is far easier when the electrical systems in place are properly inspected and maintained. Employing the services of an organization such as Hexo Services will ensure your inspection is delivered to the standard required to facilitate safety in the workplace.
We've listed some key things to look for while hiring electrical inspection services to ensure the quality in your place of work is not compromised:
Use an experienced and qualified engineer
It is unlikely to be of much use to employ someone who simply does not know what to look for, cannot spot any warning signs and will miss key areas to improve. Using those with experience is much more likely to result in a satisfactory inspection as issues might be prevented that a more junior person might not know could arise.
The experience they have also means their service will be provided in a timely, efficient manner with only minimum disruption to working practices. This can save money for the business purely due to the fact that downtime always incurs a cost to a company.
Fully protected
No one wants an issue to arise, but if it does, it is important to have the proper insurance in place, and this is the same for the inspectors providing assurances that an environment is safe. Choose a company that conducts the necessary background checks to ensure the integrity of employees. Also, try to ensure they are health and safety focus on maintaining high standards.
Electrical compliance assured
The main reason for getting an electrical inspection is, of course, to ensure that your electrics are safe. Part of these safety checks are to make the systems compliant so choosing a provider that will assure this for you is key. There are additional services that can be provided too, such as PAT testing for smaller appliances, all working to create a secure workplace.
Ease of employment
Consider employing a company that will fix its price in order to avoid any additional costs being 'added on' at the last minute. Also try to use a company that is available to attend your site when you need them to, for example on evenings or weekends to minimize disruption. Locality can also be important as can general availability – allowing electrical inspection periods to lapse because an engineer cannot get to the workplace is dangerous, and this should never be compromised.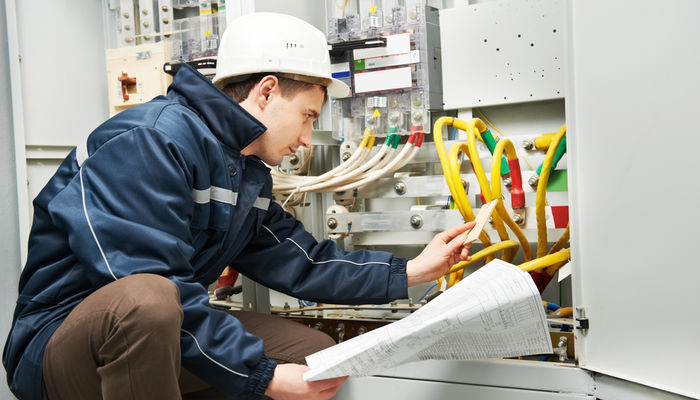 Modern processes
Look for someone who will provide reminders for when your checks are due to provide a second level of a reminder to support your own. Also, choose a company that will provide reports quickly and efficiently in digital format as these are easier to store and are less likely to be misplaced.
When it comes to the safety of your workforce, compromising on the quality of inspection service is never an option. Make sure you choose the right provider to protect everyone and everything at your place of work and hopefully, you will never experience any major issues.
(Visited 25 times, 1 visits today)