Looking to rank your product on the first page of Amazon? You are not alone! For new sellers, it is especially difficult for them to understand how ranking on Amazon works. This is why we have created this post to help you understand the basics of Amazon SEO and the best practices you can perform.
Let's get started.
Understanding the Amazon A9 Algorithm
Amazon's search algorithm or A9 algorithm is a highly influential ranking process that impacts where your product is displayed for a specific keyword on the Amazon SERP (search engine results page). It also decides how high the products will rank based on the following criteria: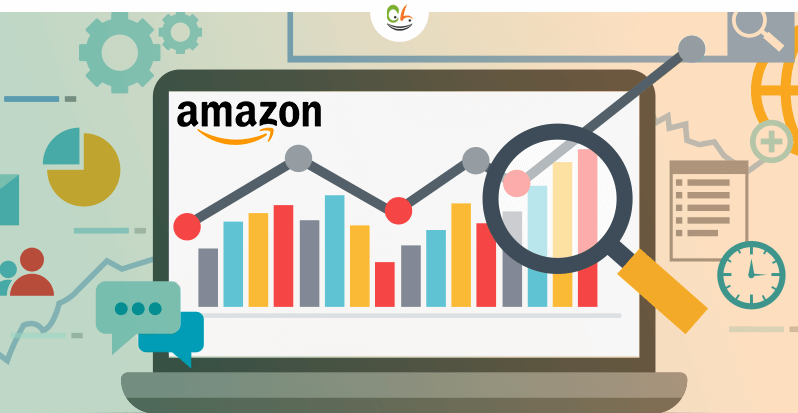 · Quantity of the past purchase of a particular product
· Previous consumer preferences and behavior
· Relevance to search words
There is a host of other criteria that are not known to the Amazon sellers and advertisers. Amazon sellers know the importance of being favored by its search engine and that appearing on top of the Amazon search results is the key to success.
Although the algorithmic factors aren't clearly defined, the Amazon A9 algorithm appears to rank products on the basis of product availability, text match relevancy to price, and sales performance history. In addition to these factors, experts suggest that there are some other indirect factors that influence your product's ranking on the world's biggest marketplace. These include:
· Promotions
· Advertising
· Content
· Images
· Reviews
· Fulfillment method
Products that don't appear on the first page of the Amazon search results will not be seen by the customers. It is rare that a customer clicks 'Next Page' on Amazon.
According to a report, 70% of buyers don't scroll past the first page of search results. A recent study found that the top three products in the Amazon search results garner 64% of business generated.
So, you see the impact of good Amazon SEO has on your ranking.
Now that you are exposed to Amazon's A9 algorithm, let's get to our main topic – how to do Amazon SEO.
The good news is that you can influence all the above-mentioned ranking factors by the strategic use of relevant keywords.
How are Amazon Keywords Related to Product Relevance?
Keywords are terms or phrases that describe or give an outline of what your product is all about. In terms of search engine optimization, keywords are the phrases or terms that the customers enter into the Amazon search bar while searching for products.
Without strong keyword practices, the products you are selling on Amazon are irrelevant doesn't matter how good quality they are. Hence, as an Amazon seller, it should be your preference to find high-volume and high-relevant keywords for your product(s). To ease down the hassle of finding high-ranking keywords, you can avail the help of some popular Amazon software like SellerMotor, among others.
How to get your product on the first page of Amazon?
In this section, we will discuss how you can strategically use keywords to influence the ranking factors.
#1 The Product Title
Your product's title is probably the most critical element of Amazon SEO. As an Amazon seller, you should know that you have to use the most relevant keyword when creating your product title. In order to create a fully optimized product title, consider the following:
· Mention your brand name
· Provide a clear description of what your product does (probably the main keyword)
· Include an essential material or specific ingredient
· Clarify the color and size of your product
· Mention the quantity (if applicable)
Remember, you have to include the keyword as naturally as possible and avoid stuffing keyword in your product title. Keyword stuffing not only makes your product title read absurd but also harm your search rankings on Amazon. Amazon will consider it as spammy.
#2 Amazon Backend Keywords
Amazon backend keywords are 'hidden keywords' that are used in your Seller Account's backend section. The role of the backend keywords is to tell the A9 algorithm that a particular product listing is targeting a particular keyword on the Amazon site.
Think of the backend keywords as the meta tags. It tells the search engine what your product/webpage is all about. This helps people directly search for a product on the search engine rather than on Amazon. You are provided with five fields to fill out with your backend keywords. Each field has a 50-character limit. Consider the following rules when filling out the backend keywords field on Amazon:
· Include synonyms or variations in spelling
· Commas are ignored
· Avoid including too many variations
· Avoid using quotations since it will limit your overall character limit
· Avoid repetition of words
#3 Brand Field
The brand field of a product appears right above the product title. The brand field links to numerous search results for additional products offered by the seller. So, when you are listing your products, you need to be careful about spelling your brand name.
Some users search for products based on their brand names. This is why it is crucial always to include the correct name. In case, if your product has numerous brand names, which you can possibly use, we advise that you use a keyword tool to help better understand the right variation.
#4 Product Description and Bullet Points
The bullet points and product description go hand-in-hand in many aspects. These tell your potential buyers more about the product you are selling. Hence, both need to be very detailed.
For the product description, try to make a copy that is natural, convincing, and readable. Try to include any relevant keywords, including LSI keywords, in your description. The same applies to the bullet points. It needs to be short and sweet, mentioning all the primary features of your product.
#5 Product Images
Product listings that feature top-quality product photos consistently have a higher conversion rate. You need to abide by the product image rules set by Amazon. The images should be clear even when they are zoomed in. Try to include the primary keyword in the image description field.
These are the best SEO practices you can follow to make your product rank higher on the Amazon search results page. If you have any queries regarding the points discussed, feel free to ask us.
(Visited 267 times, 1 visits today)